Most Business Team or Enterprise users have both their private library and team's library (unless your team has been set to have only the team library). After creating a team, you can switch from your private library to team's library by opening the drop-down menu in the left-side panel in the library. Clicking on a team name will transfer you to this team's library with content created by all team members. If you have created a project in your private library and want to move it to team's library (so other team members could access it), read the tutorial article about moving projects to a folder. 
Click to enlarge the image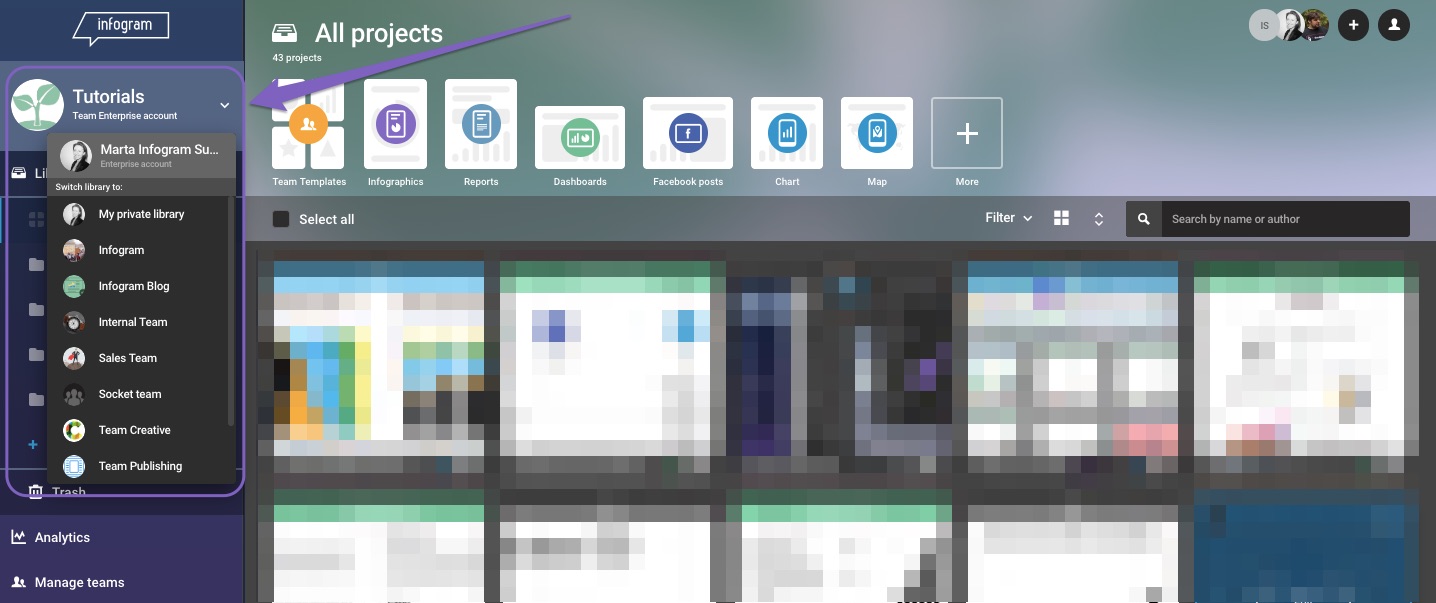 To start a new team, change team settings, invite or remove team members and to see their activity log, click the manage teams button in the panel on the left. Or use + icon at the top right side of the screen to invite new people to join your team directly from the library. 
Click to enlarge the image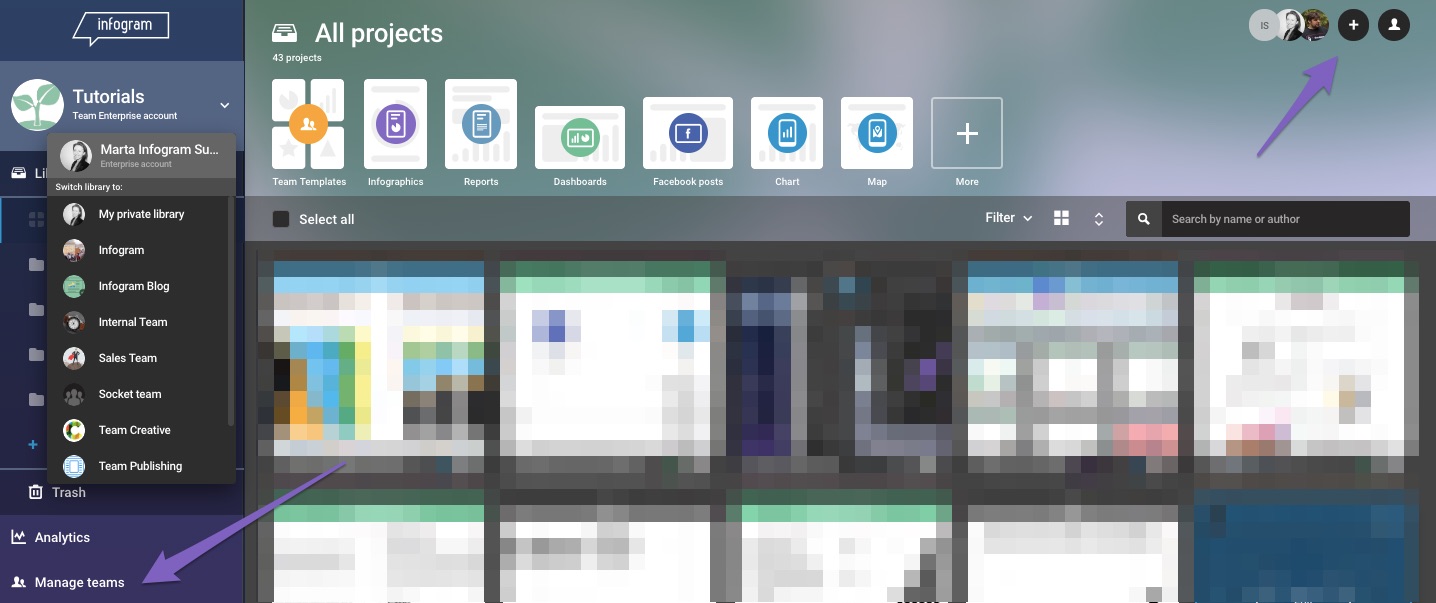 To manage a particular team, click on the team name in the list. If you have admin rights, you will be able to:
❶ See how many seats in the team are used and how many remain free
❷ Increase the team size by purchasing additional seats
❸ Add/remove team members
❹ Change roles. There are 4 available roles you can assign to team members: administrator (to change an administrator's role, please, send a request to our support team), publisher, contributor, viewer.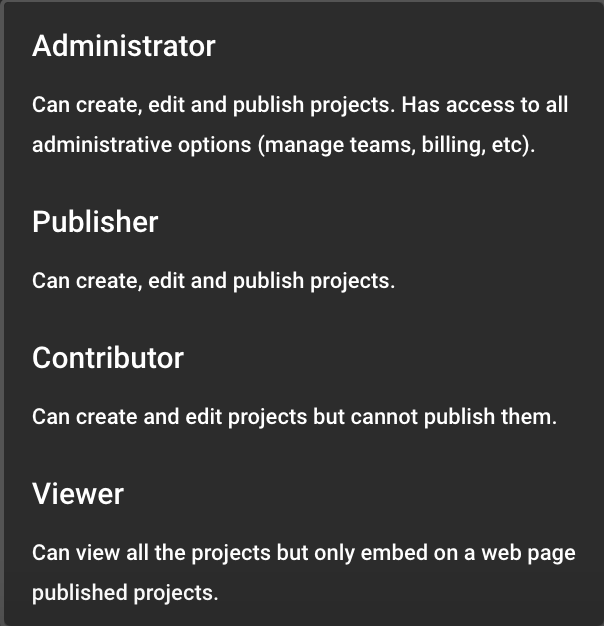 ❺ Access team settings. Under team settings, the administrator can change the team's name, logo and hide or make the team's profile publicly available. Any publicly published projects will be indexed by search engines.  
❻ Access project settings. Under project settings, the administrator can set some defaults for all newly created within the team. For a detailed description of each setting, read the article about Customizing project settings. 
❼ Access the activity log that reflects member activity within the particular team library
❽ See data about how much content people on your team are creating and publishing and their last login (in personal or team library). 
Note:
 Keep in mind that some roles do not allow creating or publishing content. Also, any activity in personal libraries is not reflected in analytics. If a person would create all content and keep it in their personal library,
created 
and 
published
 data would display 0 in team settings. 
Click to enlarge the image