Most Business Team or Enterprise users have both their private library and team's library (unless your team has been set to have only the team library). After creating a team, you can switch from your private library to team's library by clicking the drop-down at the top of the page. Clicking on a team name will transfer you to this team's library with content created by all team members. If you have created a project in your private library and want to move it to team's library (so other team members could access it), please, read this tutorial.
 To start a new team, change team settings, invite or remove team members and see their activity, please, click the Manage teams button at the bottom of the team drop-down.
Here you can see your teams, start a new team and invite people to your teams. A small, dotted button will appear next to the team name for which you have administrative rights.
Under Members' section team administrator can manage team users. At the top, below the team logo, you will be able to see how many team members can be added to this team and how many places are left. To expand your team, either click the Change team size button or Invite people. Below this, a list of team members can be seen along with some analytics and the abilty to remove a team member or change team member user roles.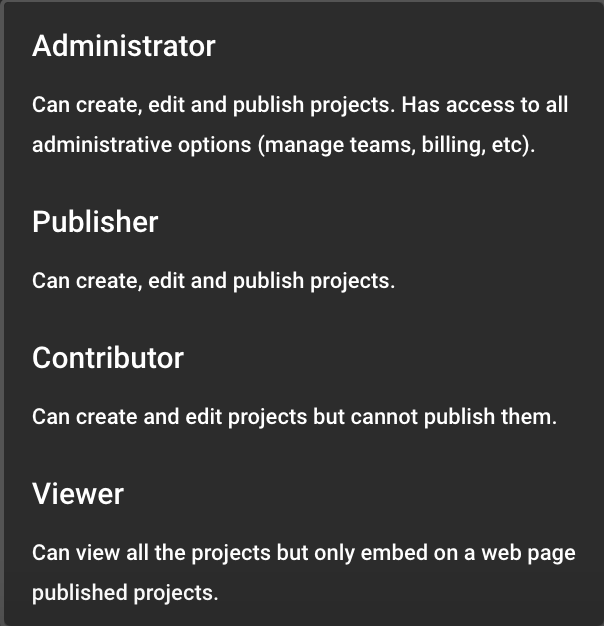 There are four team user roles - Viewer, Contributor, Publisher and Administrator. Team administrator cannot remove other admins or change their roles - for this, you have to contact Infogram.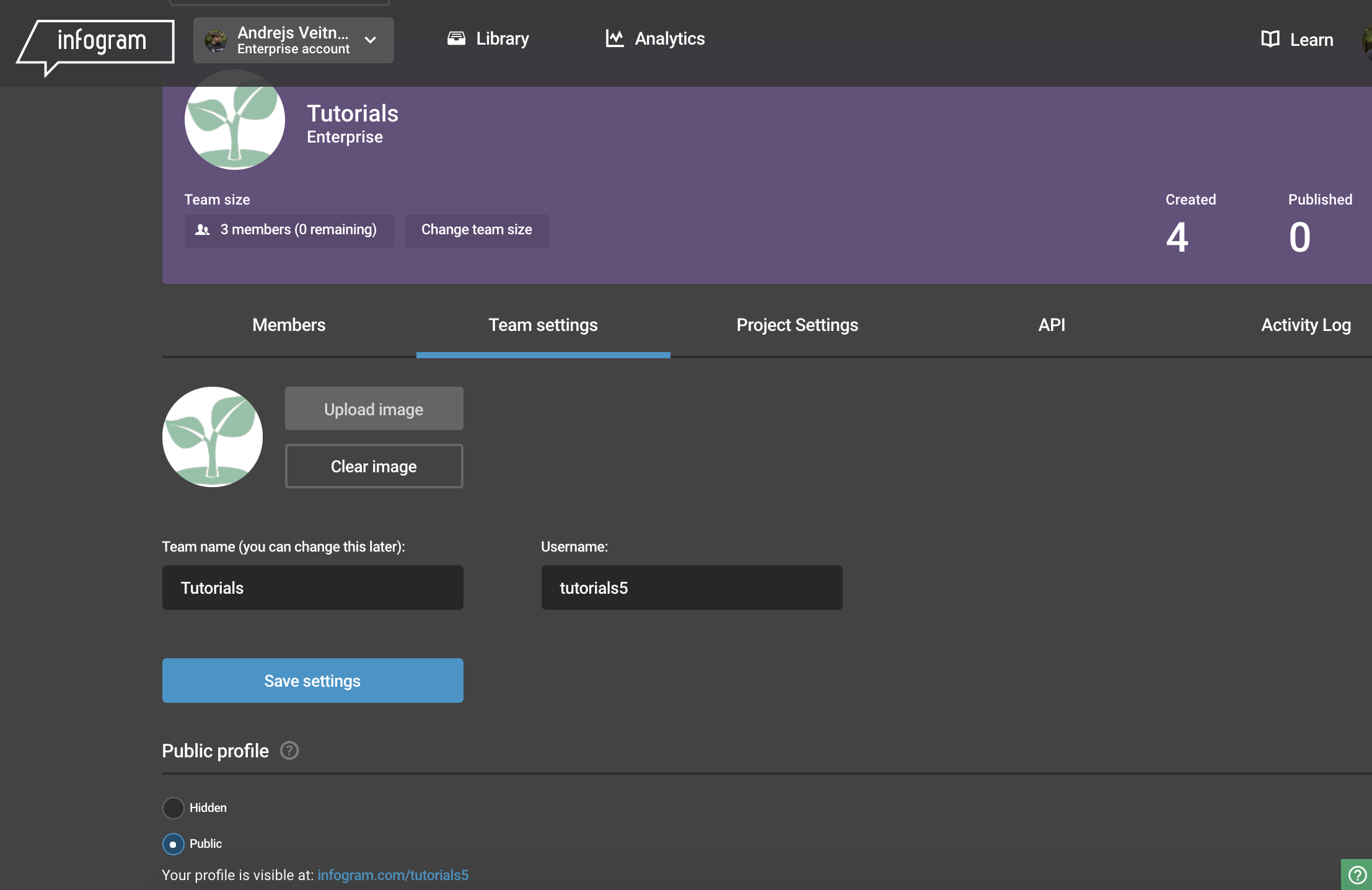 Under Team settings, the administrator can change team name and logo and make team's profile public or private - useful if you don't want for team's public projects to be accessible all in one place.
Under Project settings, you can set some defaults for all newly created projects from any team member. For a detailed description of each setting, read the article about Customizing project settings.