Who can use this feature?
If you need to share a project with multiple people or teams and want to see how they engage with your work, you can – with tracking links. See how many people viewed your project and track the activity of each person or team individually by using Infogram's analytics.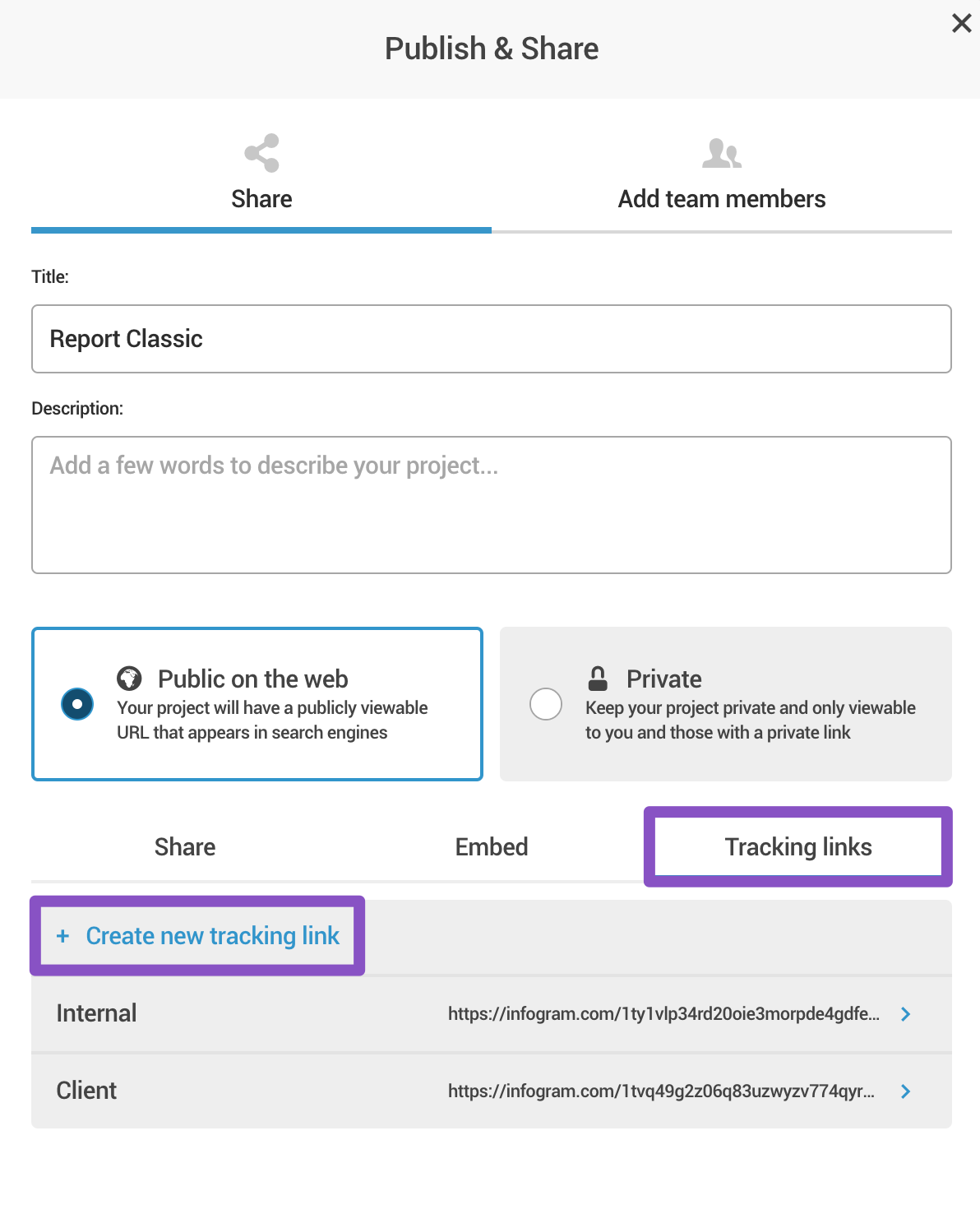 Click on the Share... button in the top right corner of the editor to publish your project.
Switch to the tracking links tab at the bottom.

Create new tracking links for different groups, and send them out separately.