Manage all of your images, icons, GIFs, and more in one place with the content library. Here, you can browse through all of the content available on Infogram, as well as easily oversee your uploads and favorites.
You can access the content library from the left-side panel in the library view.
Navigating the content library
---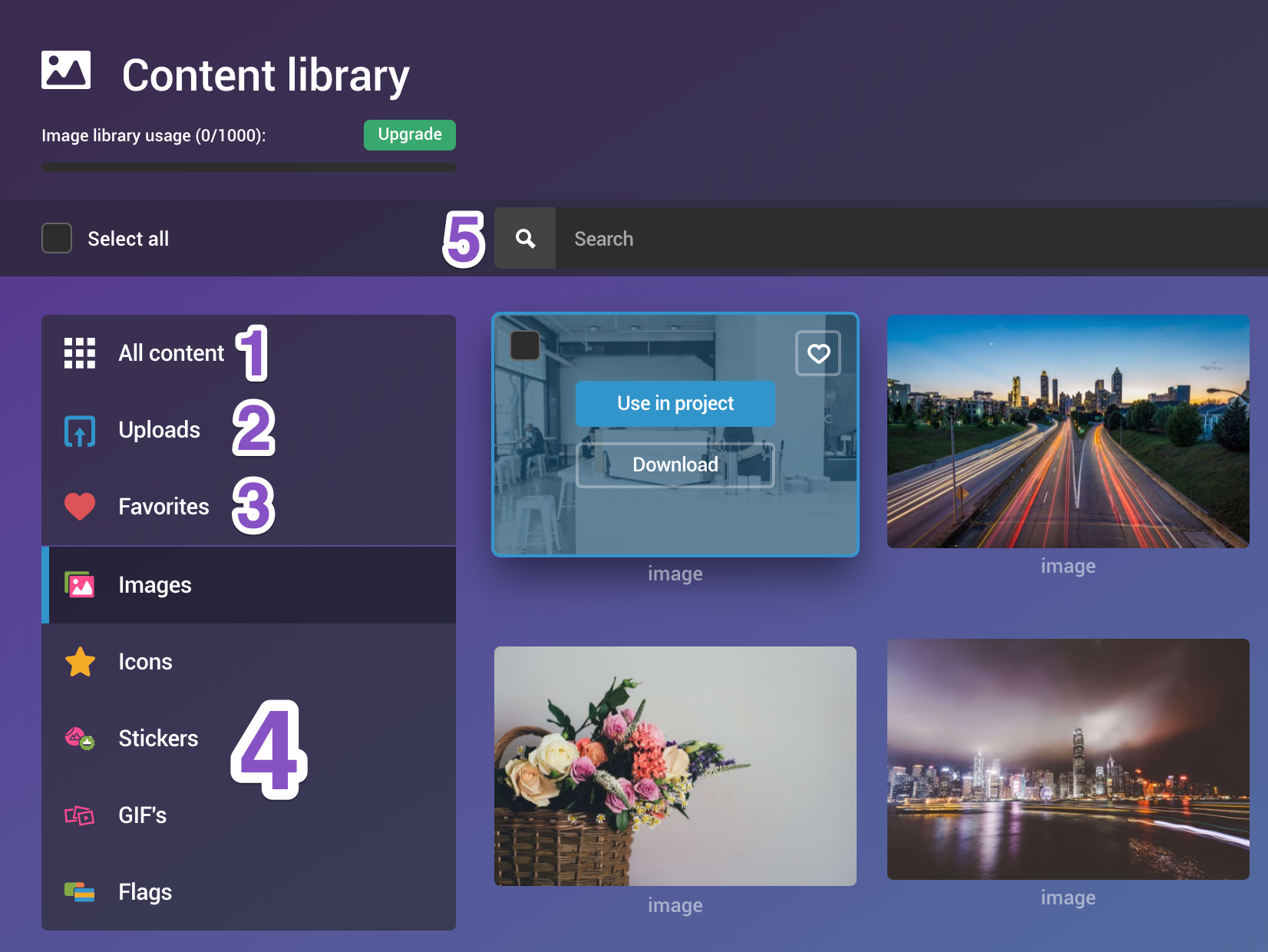 The

All content

page stores all of the items available in the editor.

In

Uploads

, you will see all of the items that you've uploaded to Infogram. Here, you can upload new content, as well as delete files that you no longer wish to use.

The

Favorites

section displays all of the items that you've liked. To like an item, hover over it and click on the

heart icon

.

Here, you can browse through specific categories. Select between images, icons, stickers, GIFs, and flags.

Use the search bar to look for something specific. If you've selected one of the categories in the left-side panel, you will see results from that category.
Managing items in the content library
---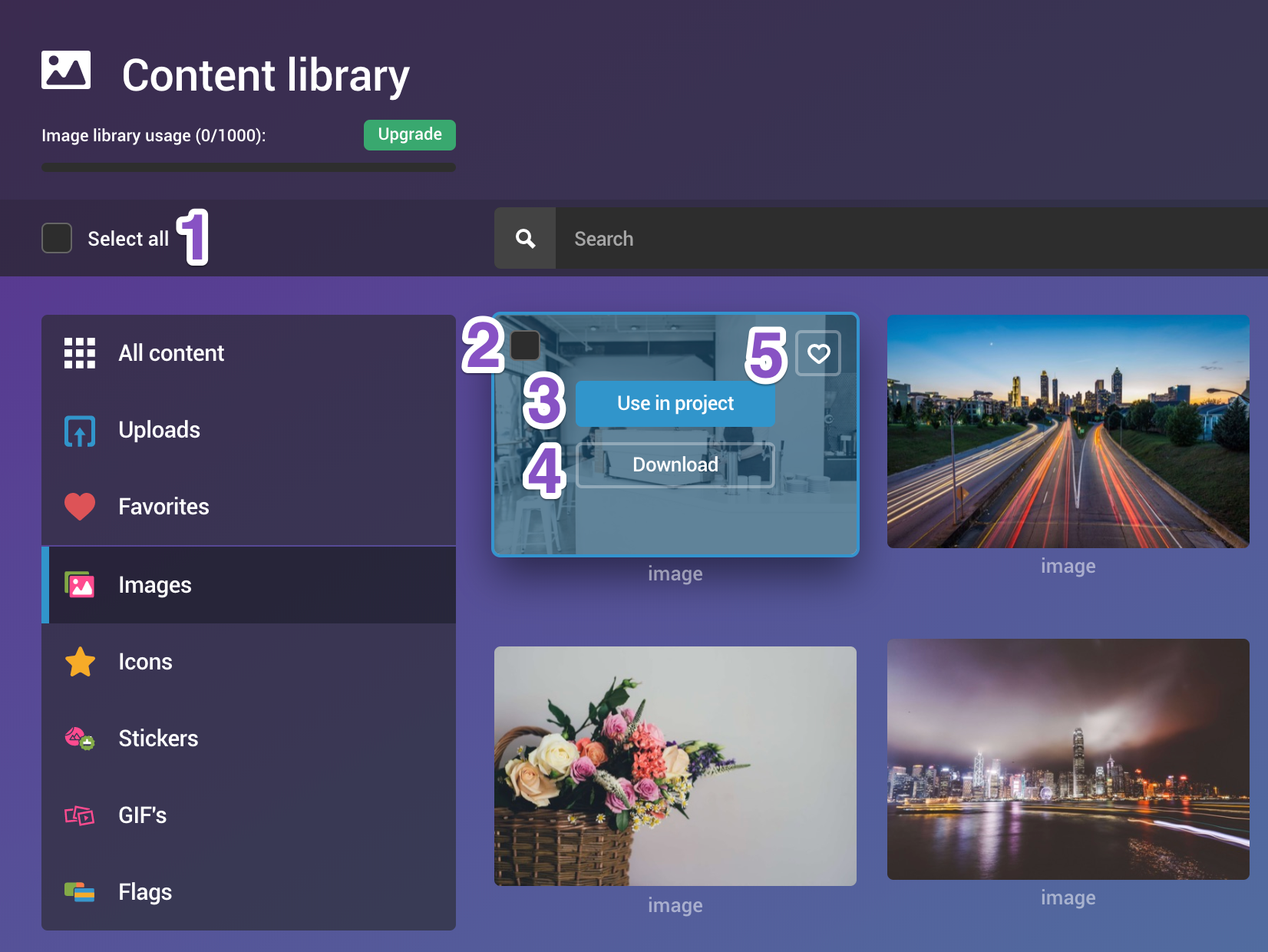 If you tick the box next to

Select all

, every item on the page will be selected. You can then choose whether you wish to use them in a project, download them, or delete them if you're within the Uploads tab.

It is possible to select several items at once by ticking them in the top left corner of the thumbnail. You can then add several items to a new project or download multiple items at once.

When hovering over an item, click on

Use in project

to start a new project with the item already included in it. Set the dimensions of the project, choose whether you want it to be public or private and click

Create

.

Click on

Download

to download the item onto your computer.

If you click on the

heart icon

, the respective item gets added to the Favorites page.
Uploads
---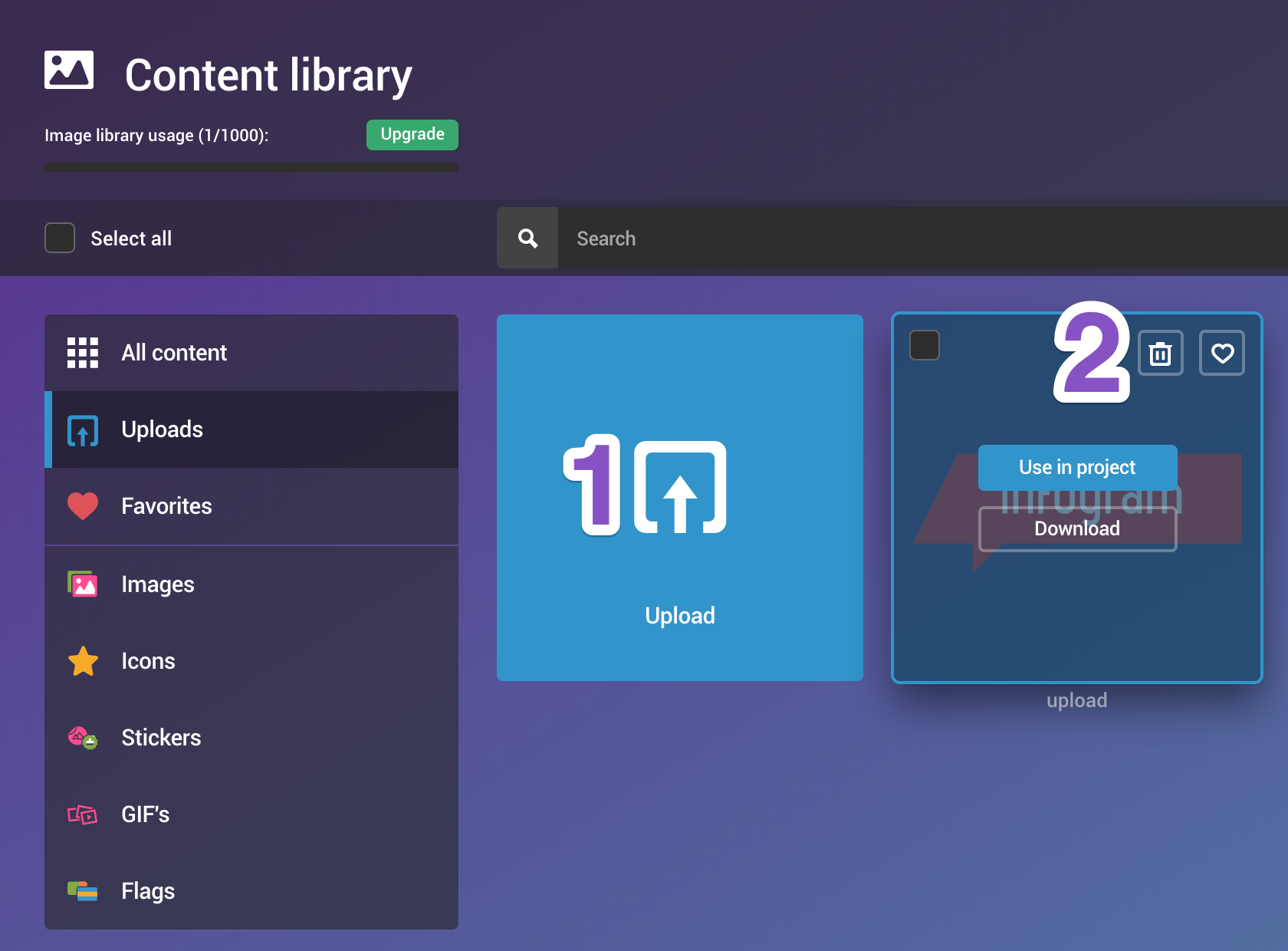 There are a few additional options that you can use within the Uploads page.
Click on the

Upload

button to upload a new file from your computer. It will then be available in your library and you will be able to use it in projects.

You can delete items that you've uploaded to your library by hovering over them and clicking on the

trash icon

. When you delete a file, it will remain intact in the projects you've used it in, but you won't be able to restore the file.
Favorites
---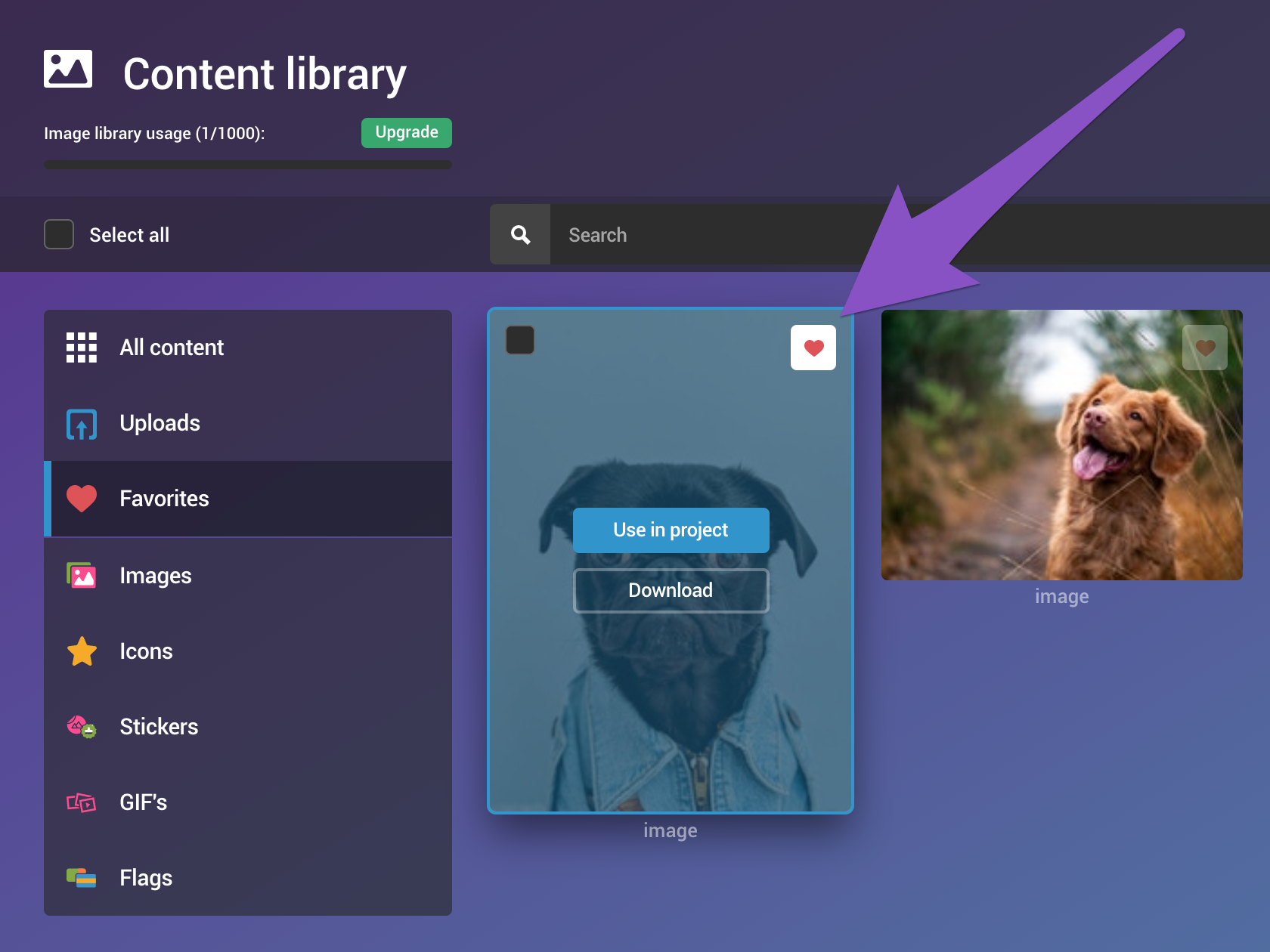 All of the images that you mark as favorite will be displayed in the Favorites page. To remove them from here, click on the

heart icon

on the top right corner of the thumbnail.
Note:
When working in a team account, favorites are tied to users. Therefore, each team member can have an individual selection of favorites.