Who can use this feature?
Business

,

Team

, and

Enterprise

users
Check out our pricing page for additional information
With callouts, you can give your viewers additional context on the data that you have visualized without taking up extra space on the canvas. Include text and images in the callouts and customize them to your liking.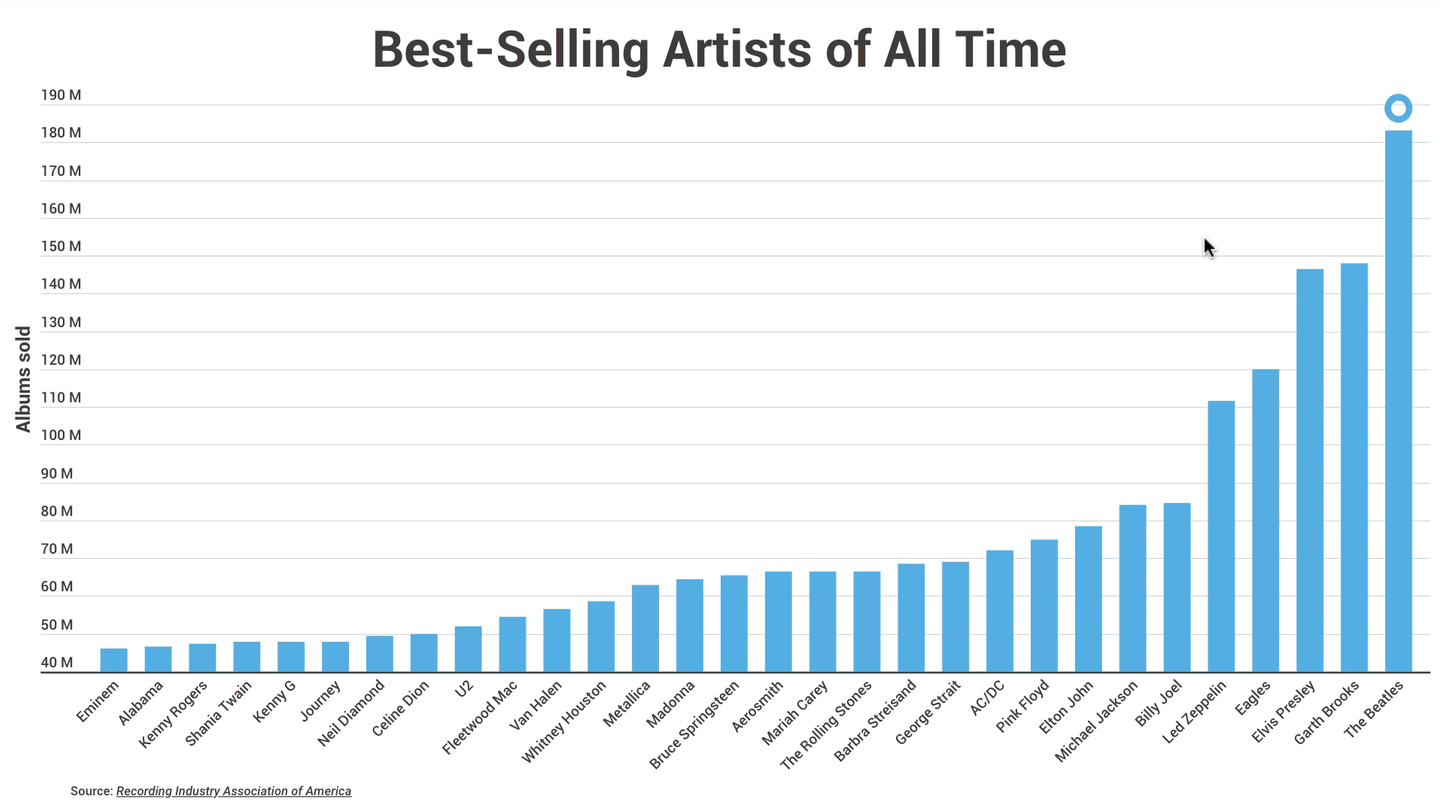 Add a callout to the canvas
---
Callouts may be used on all of the shapes available in the editor (except arrows and lines), as well as graphics. After adding a shape or a graphic to the canvas, head over to the settings panel on the right and click on Add callout.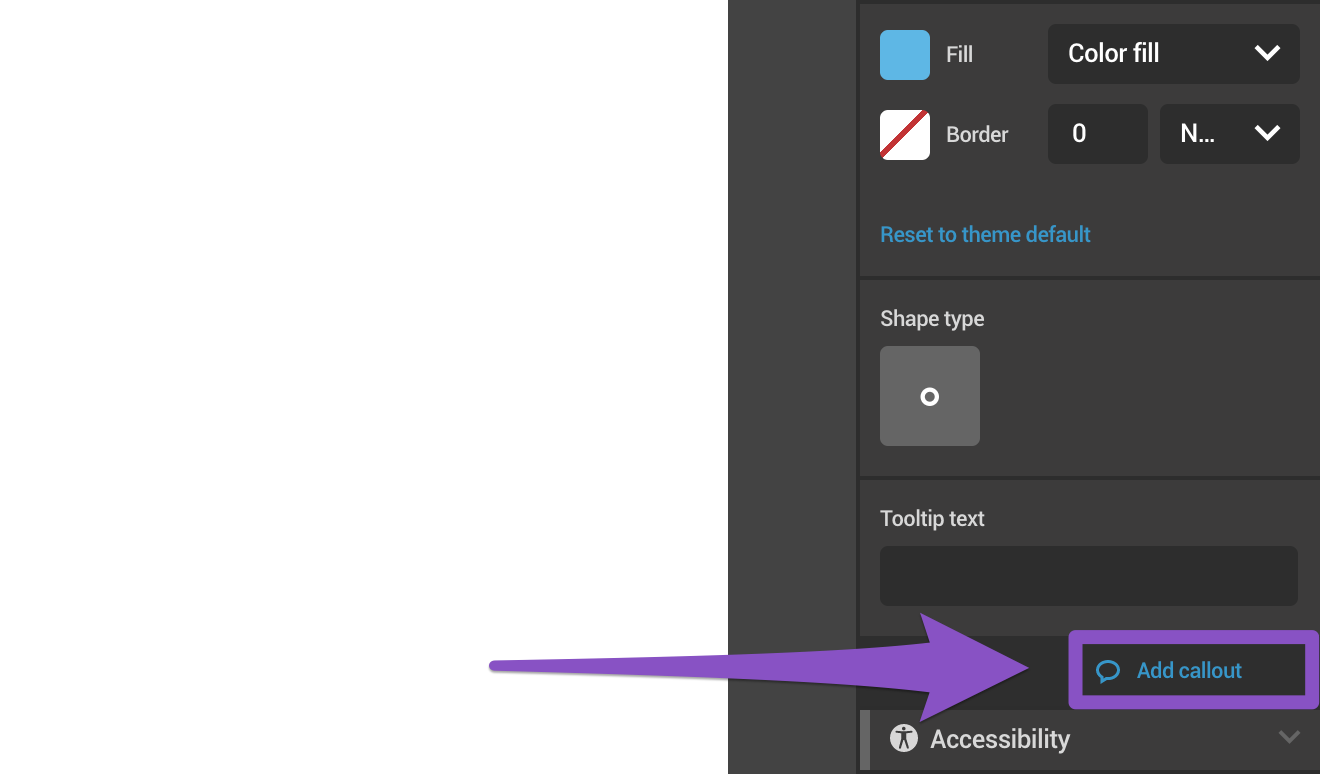 Position the callout
---
Expand the Positioning dropdown in the right-side panel and select whether you wish to position the callout on top, left, right, or bottom of the shape/graphic.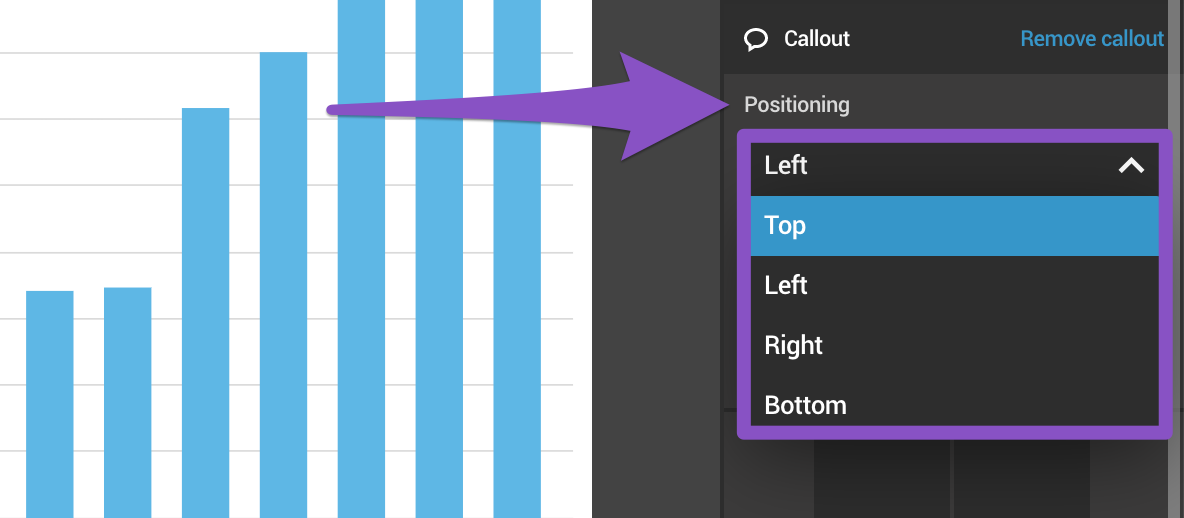 Select how the callout appears
---
You can alter the Behavior of the callout. Select whether you want it to open on hover (desktop)/ tap (mobile) or on click (desktop)/ tap (mobile).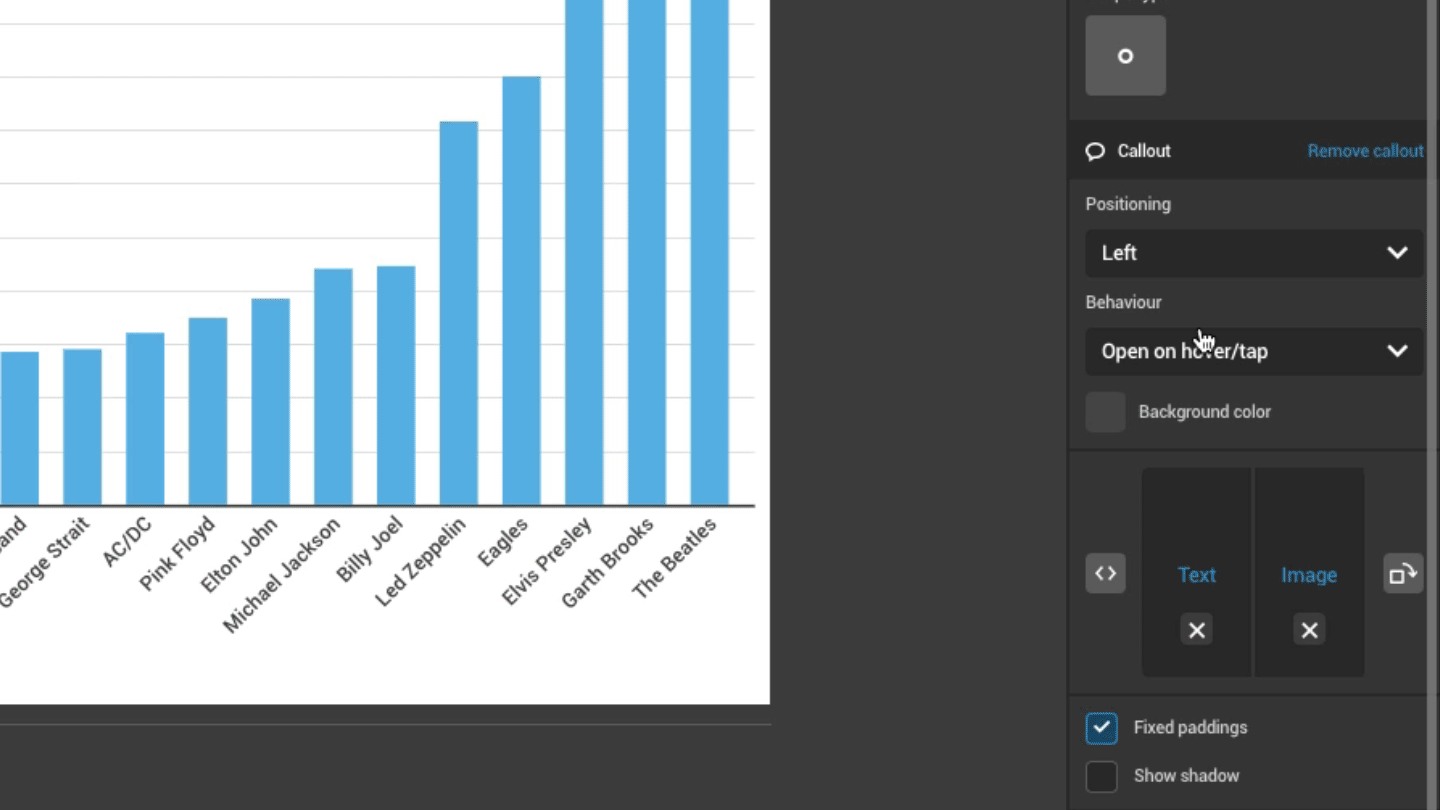 Change the background color of the callout
---
Change the background color of the callout by clicking on the color box next to Background color. Pick one of the theme colors, use the color picker, or type in a hex color code.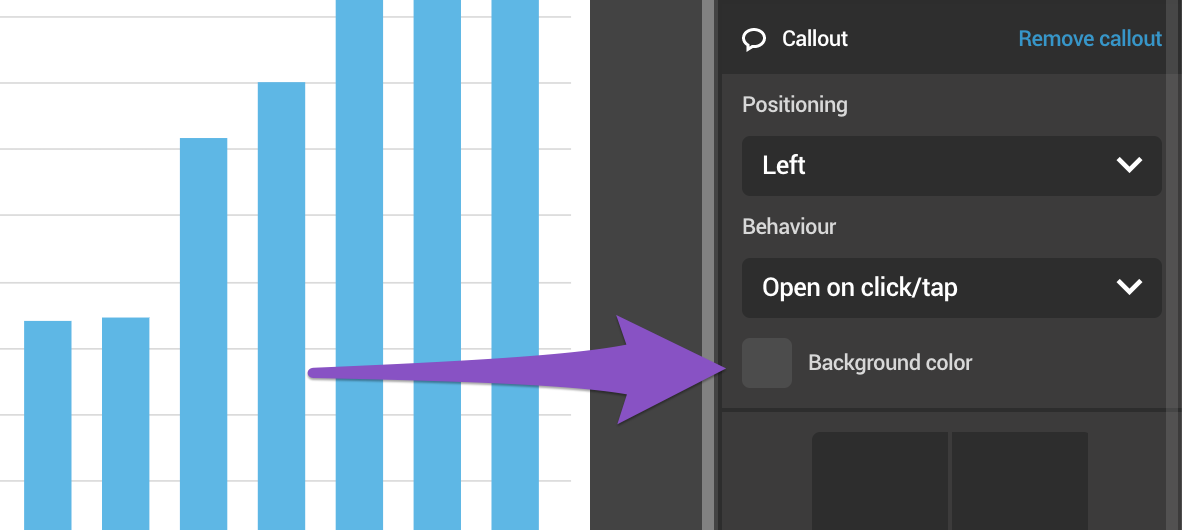 Add an image and arrange the content
---
To add an image to the callout, click on Add... within the content positioning box and select an image from the library or upload your own image.

You can then change the positioning of the content within the callout. Select whether you wish the text and image to appear side by side or one above the other.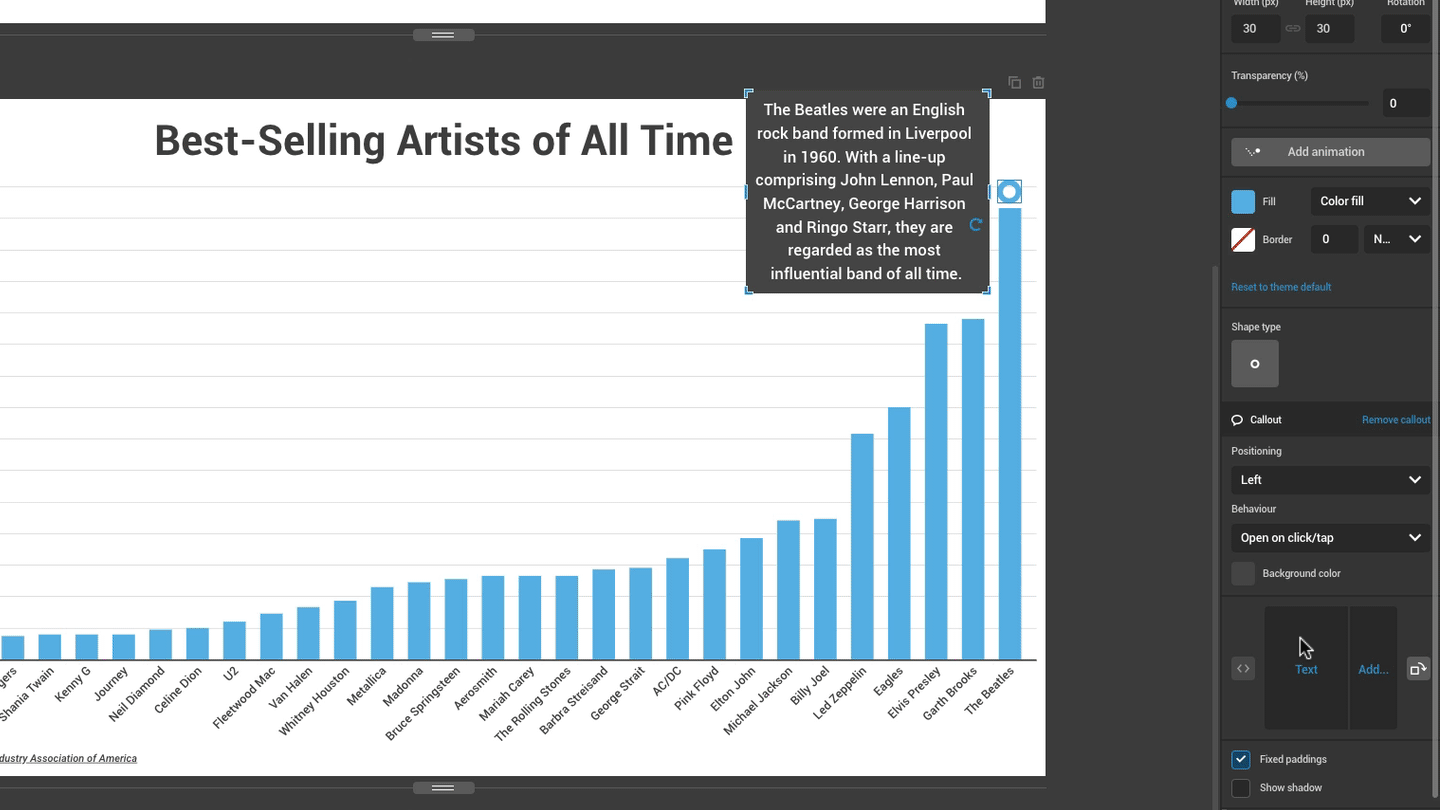 Resize the paddings and add a shadow
---
With the Fixed paddings option enabled, your callout will have a padding of the same size (10px) on each side. However, if you choose to disable it, you can change the width of the padding to your liking by dragging the sides of the callout box. You can see the difference in the image below.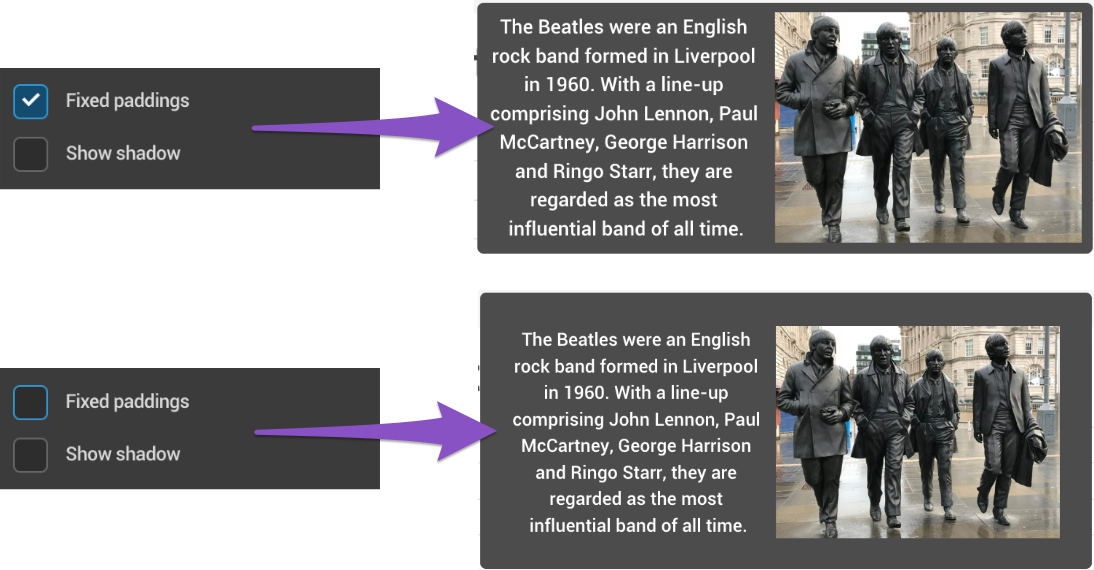 With the Show shadow option enabled, your callout will have a shadow behind it.
Customize the content of the callout
---
You can customize the text of your callout just as any regular text object. Click on the text box to select it and head over to the right-side settings panel to customize the text. You can read more on text editing

here

.

The image of the callout can also be customized just like any other image added to the canvas. You can crop and mask images, as well as add filters to them.

Both images and text objects can be resized by dragging their corners or sides inwards/outwards.