To visualize your data with Infogram even faster, we've added Google Analytics integration. That means you can connect your Google Analytics account to Infogram and create reports by dragging and dropping charts into your template. Infogram will pull the information from your account and automatically update the charts with your data.
 There are 13 different reports, including top referring sites, mobile usage, number of pages per session, top keywords, and more.
Integrating your Google Analytics account typically takes less than 30 seconds:  
❶ Authorise your Google Analytics account.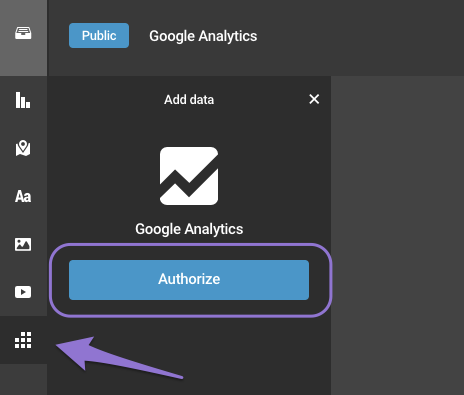 ❷ Choose the data you wish to display: double click on the box or drag and drop it in the editor for automatic visualization.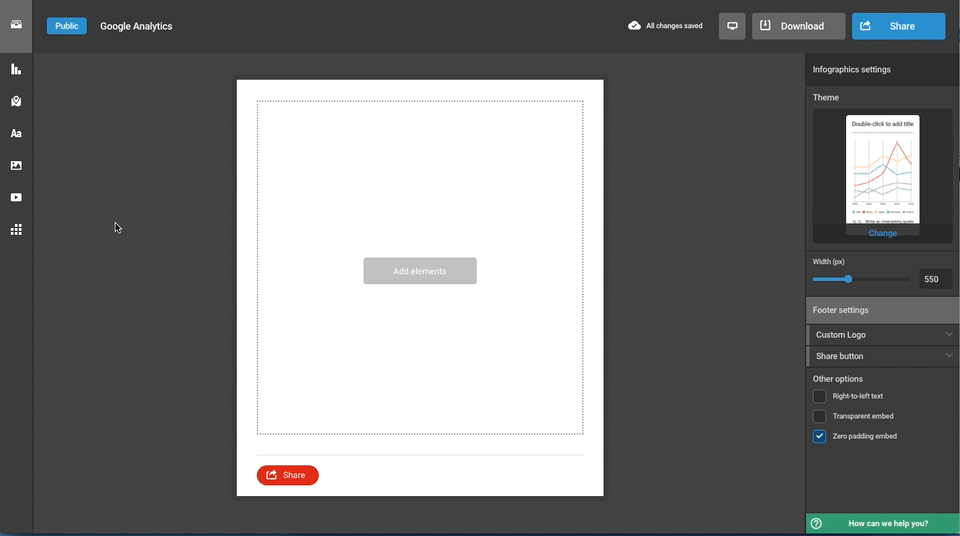 Note: If you cannot find your desired data visualization segment in our prepared list, you will need to extract this particular data segment manually from your Google Analytics account and import it into a chart yourself. However, we can add additional segments to your account as part of the Enterprise subscription - please, contact us to find out more.
To disconnect a Google Analytics account, un-authorize the Infogram application from Google account settings.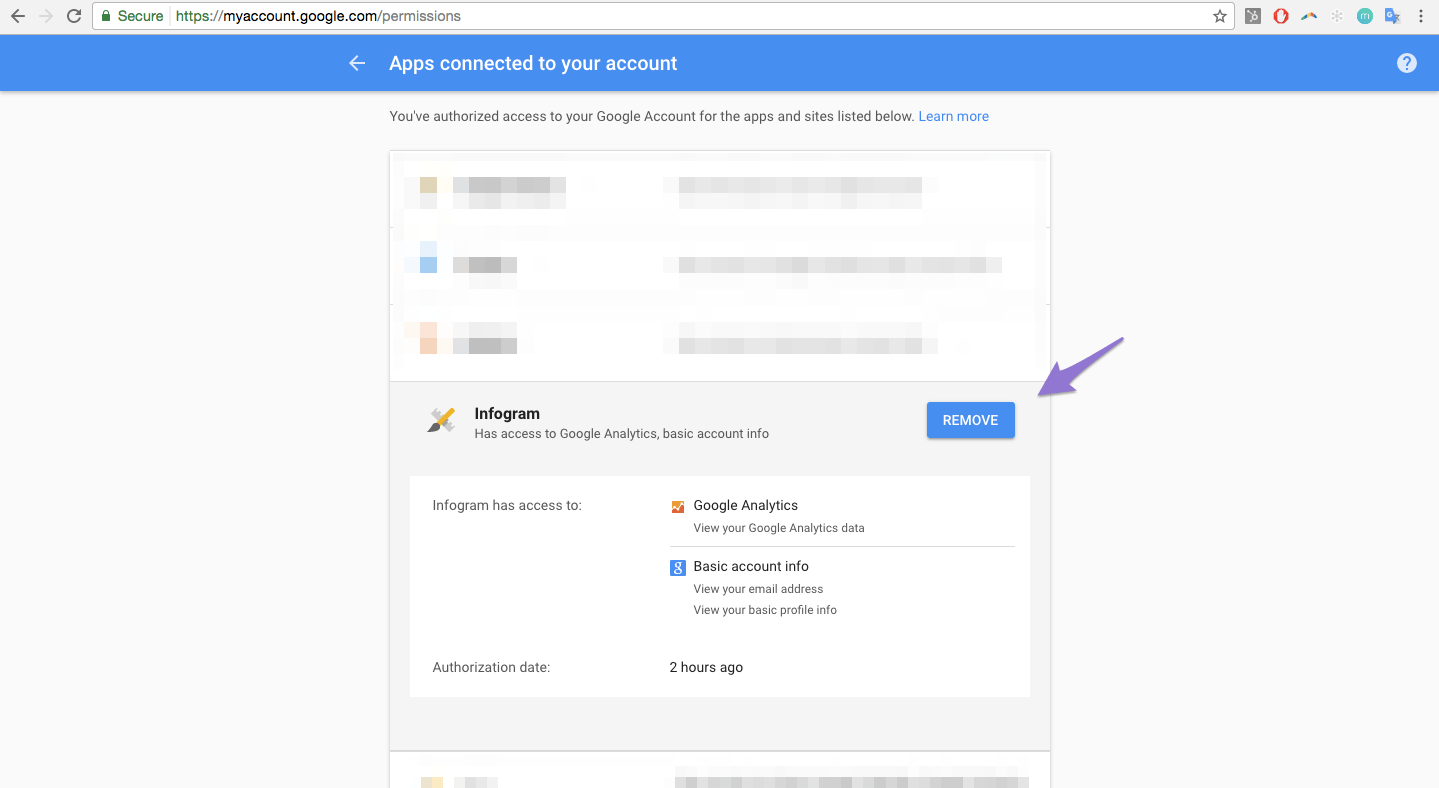 You can also add your Google Analytics tracking ID that will be used in Infogram embeds right inside Infogram! To do that: 
❶ Go to your Account settings.
❷ Click on the Google Analytics tab.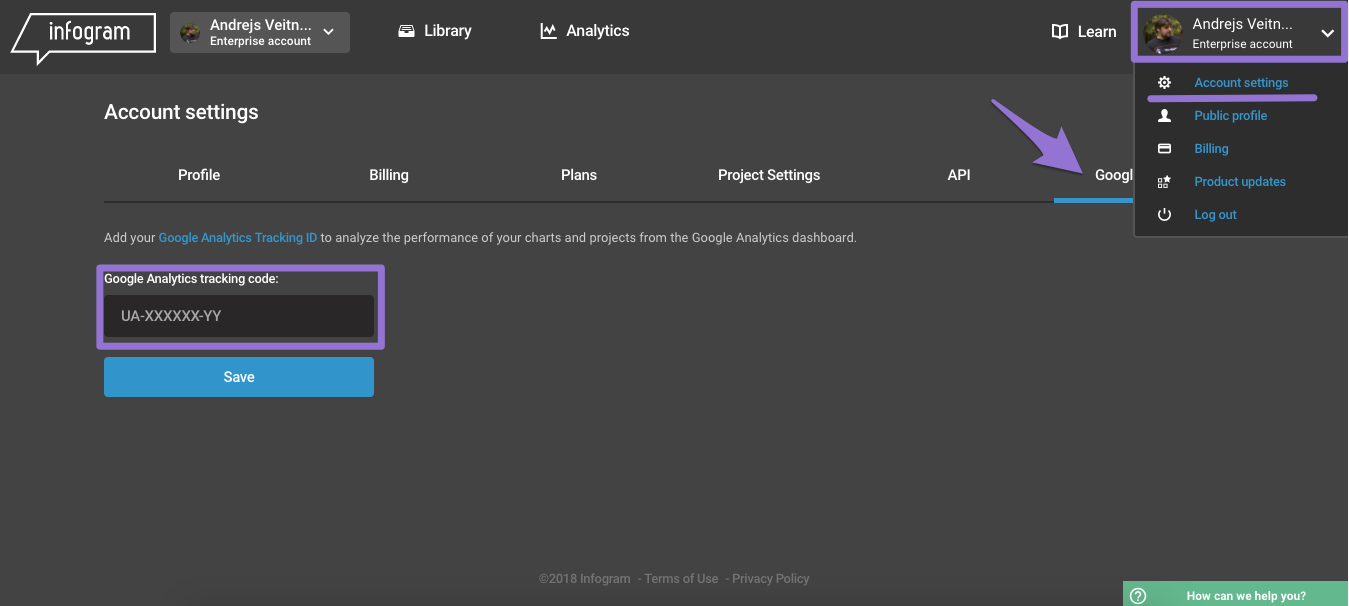 We recommend creating a new property in your Google Analytics account specifically for Infogram to receive detailed statistics about the views your projects receive.