Need to reuse the same chart or map in another project or page? No problem!
❶ Select the chart or map you wish to copy. Use keyboard controls CMD+C (on Mac) or CTRL+C (on Windows).

❷ Go to another project or scroll (fully) to another page in your project and paste the object using keyboard controls CMD+V (on Mac) or CTRL+V (on Windows).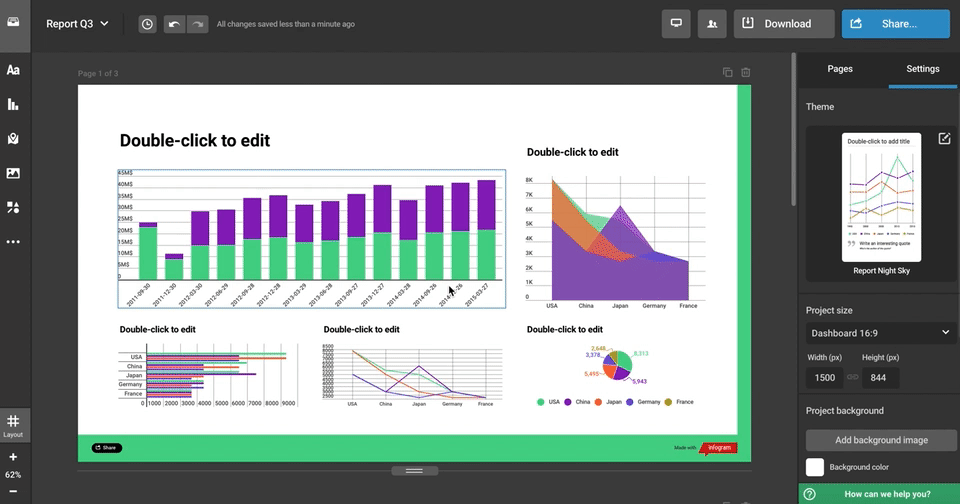 The chart or map will appear at the bottom of the project, or on the page, you're currently at.
Note:
Copying text objects between projects will not be possible. You can only recreate them from scratch. To learn how to add text objects to your project, head over to the article about Adding text.