Give your projects a sense of structure by using text elements with predefined styles and a typographic hierarchy. This will allow your audience to navigate and understand your ideas more effectively.
To add text: 
❶ From the project editor, click the Add text button in the left side toolbar.
❷ Choose a text element, then drag and drop it into the canvas.
These are the available text element options: 
Title:

Used as a primary heading to name the project.

Subtitle:

Used as a secondary heading to name sub-sections in your project.

Body text:

Usually the most read text element on the page. Make sure to derive other text element sizes from the body text size.

Caption text:

Highlights the essence of a chart or map. Captions can be written in just a few words or a few sentences. Keep it short to make it most effective.

Quote:

A reproduction of what another person said or wrote. For example, use quotes to convey customer reviews.

Facts & Figures

and

Centered fact and figure

:

Both elements are text-based charts with icons. Best used to highlight interesting facts.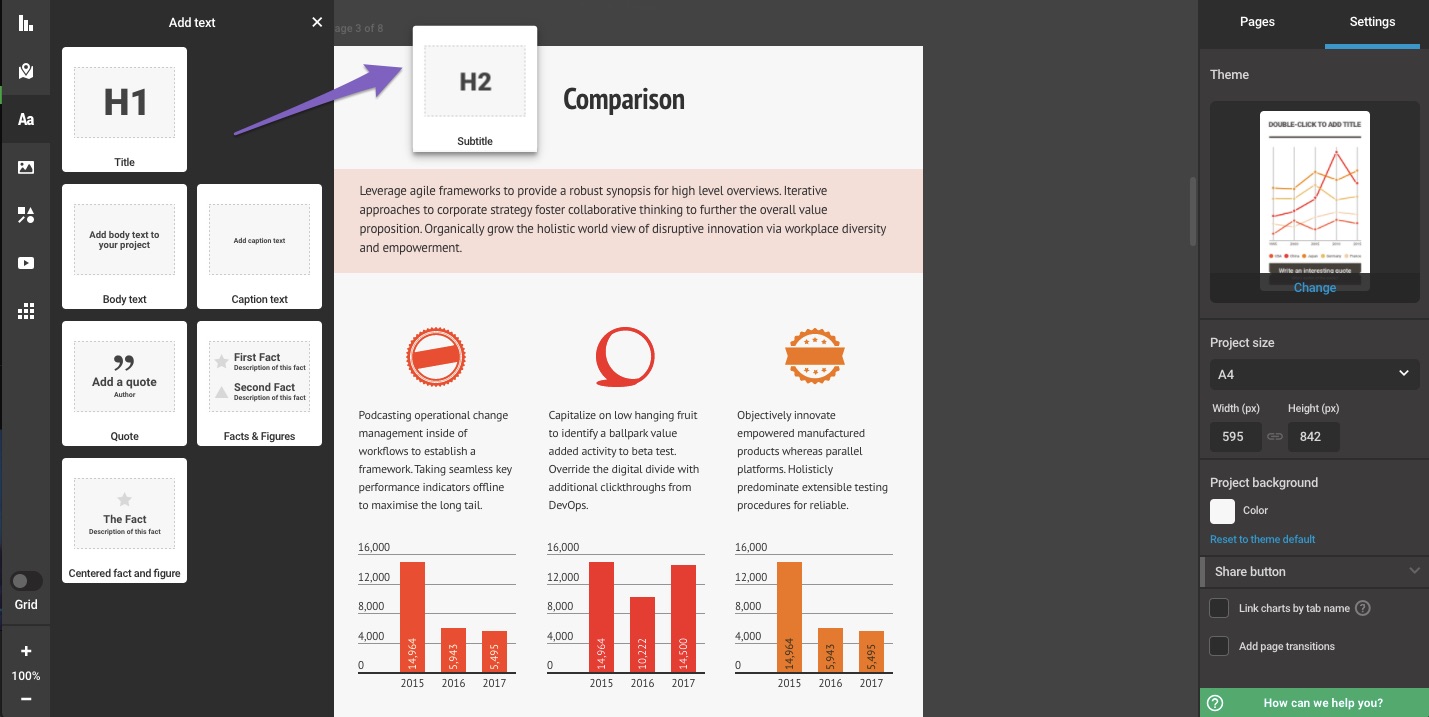 For more information on how to customize text objects, check our article on Editing text.