To be able to embed into WordPress, you will need an Infogram plugin. Currently, this only works on self-hosted WordPress sites where the plugin is installed.
Install the Infogram plugin for WordPress
---
Download the latest Infogram plugin version for WordPress here.

Put it in your

/wp-content/plugins/

folder. Activate it from WordPress, the

Admin

area in the

Plugins

section.

Go back to the New Post view and type /Infogram to insert a new Infographic.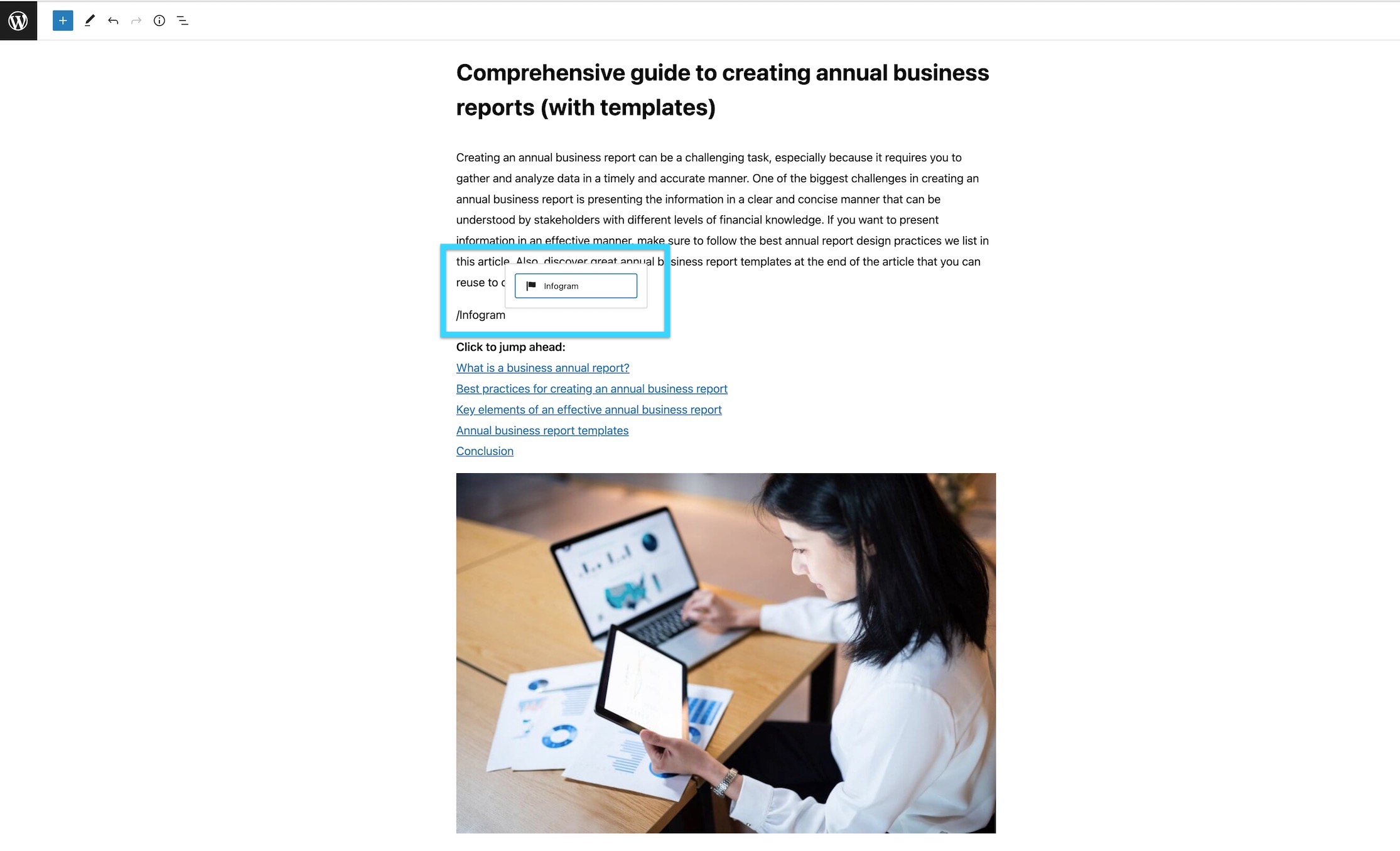 If needed, click on Authenticate here.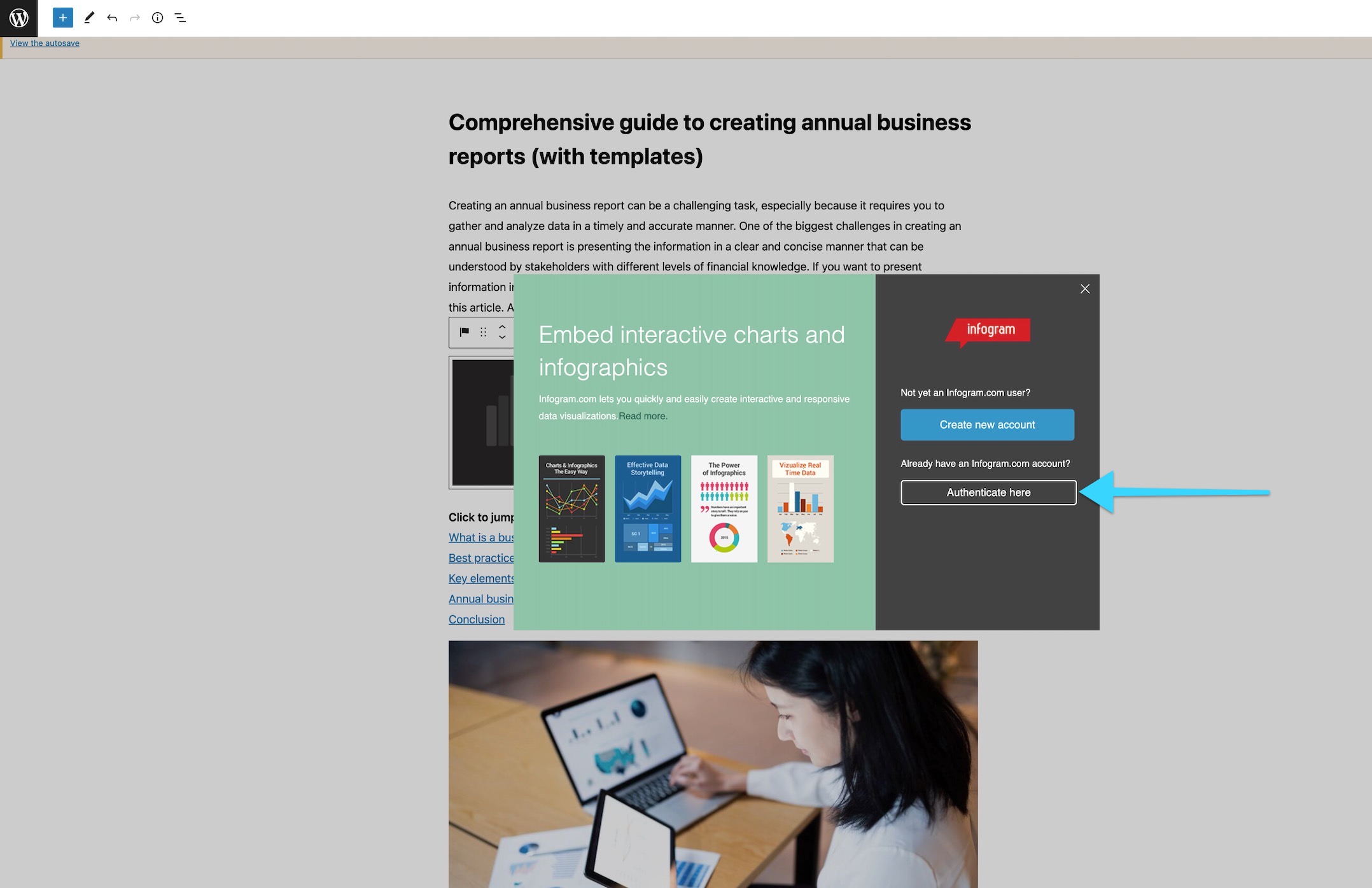 This will open a window where you'll be prompted to add your API credentials. You'll find your API credentials in your Infogram Account settings, if you have a Basic, Pro, or Business account or if you need the credentials for My private library.
Note:
Remember to keep the API key information secret!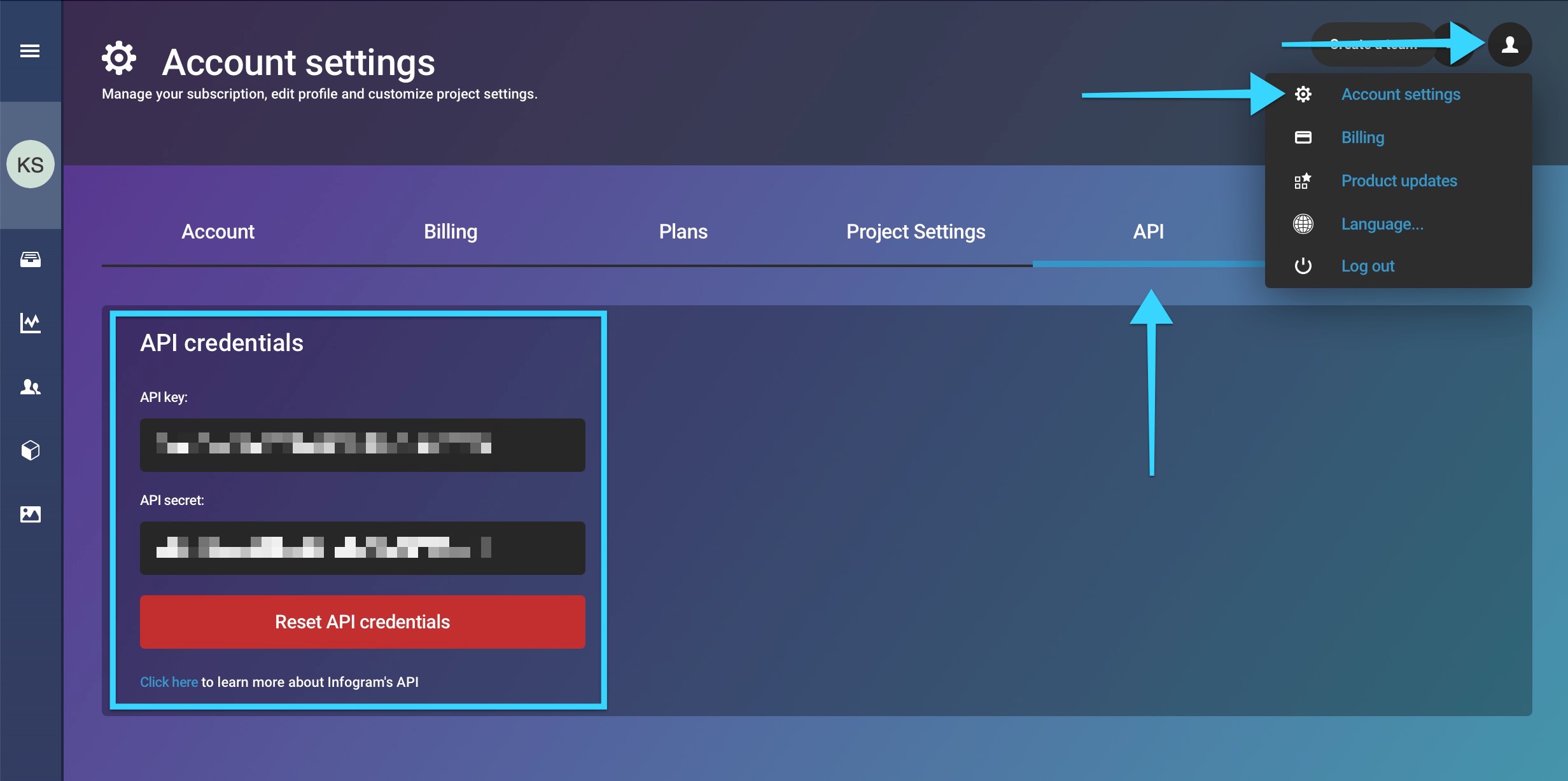 With Team and Enterprise accounts, you'll find the API credentials for your team library in Manage teams. Click on the team name to open the team settings page and select the API tab.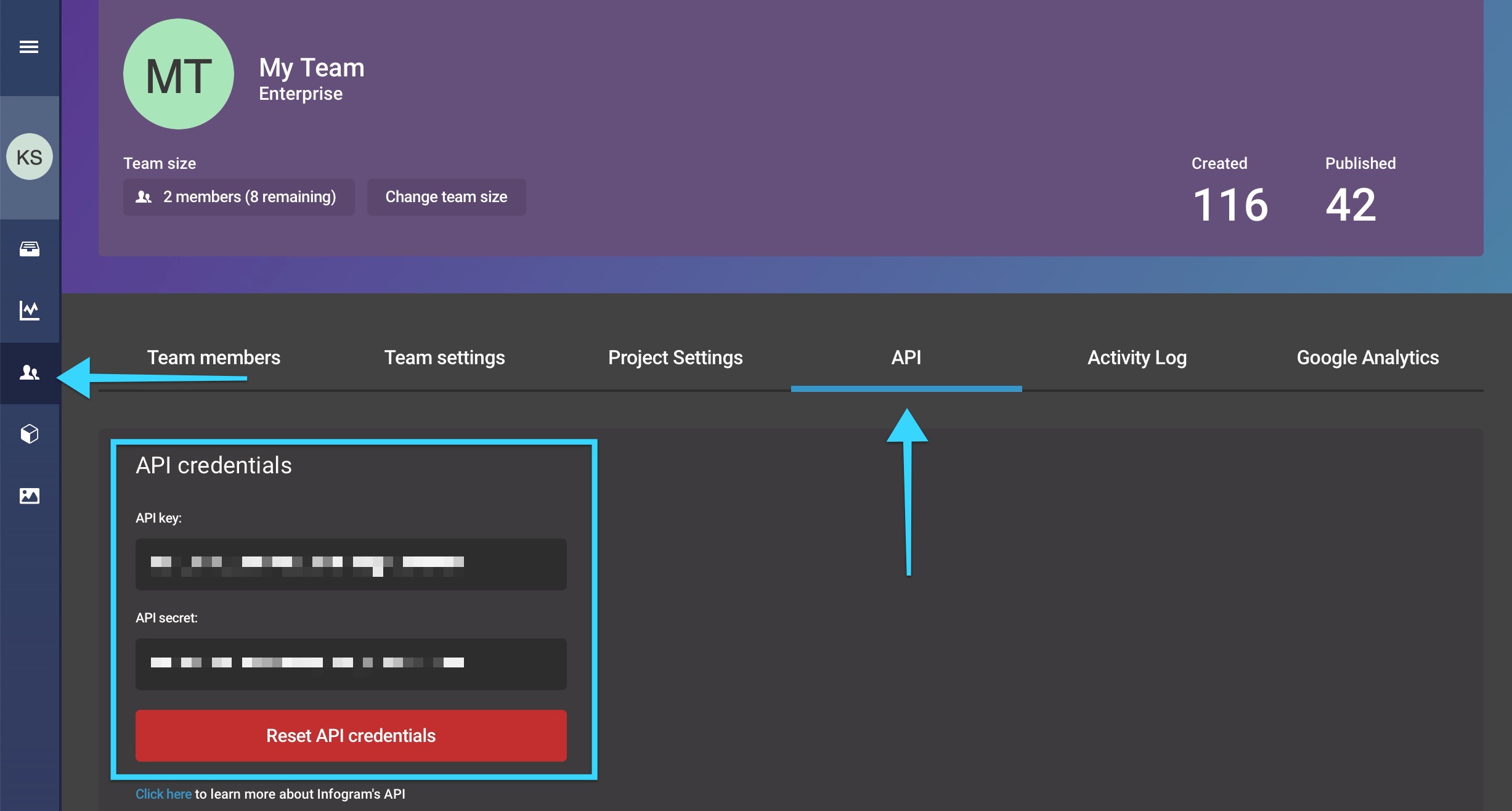 Note:
The plugin cannot be installed in the
free
WordPress version, therefore embed codes will not work there. To add content to the free WordPress platform, download image files of your Infogram projects and add those to your site. Note that downloading requires a
paid subscription
.