To locate a project in your Library, use the search bar or sort the entire Library by Ascending, Descending and Last modified date.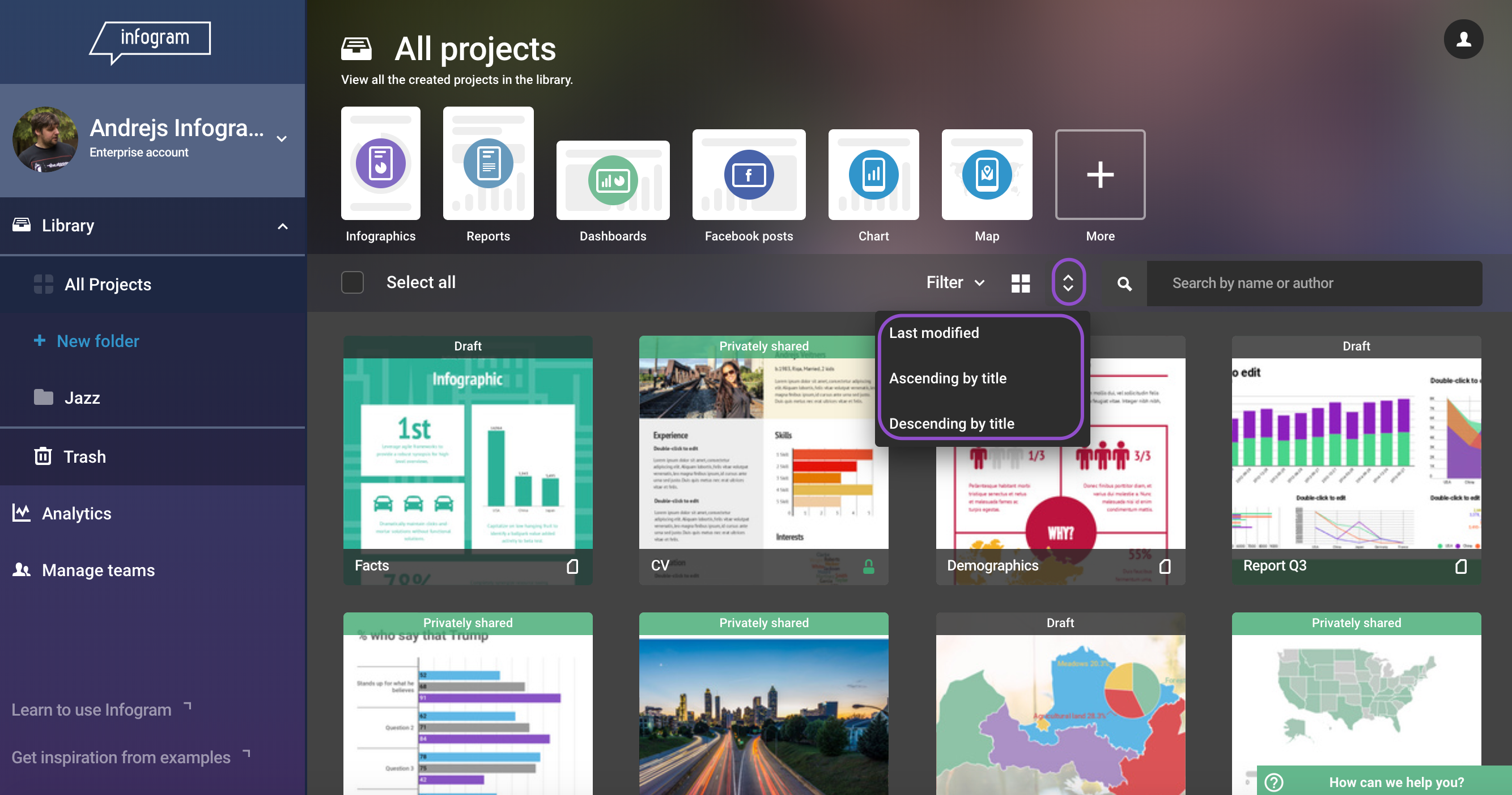 Filters can also be used to narrow down the results to public or private projects and drafts.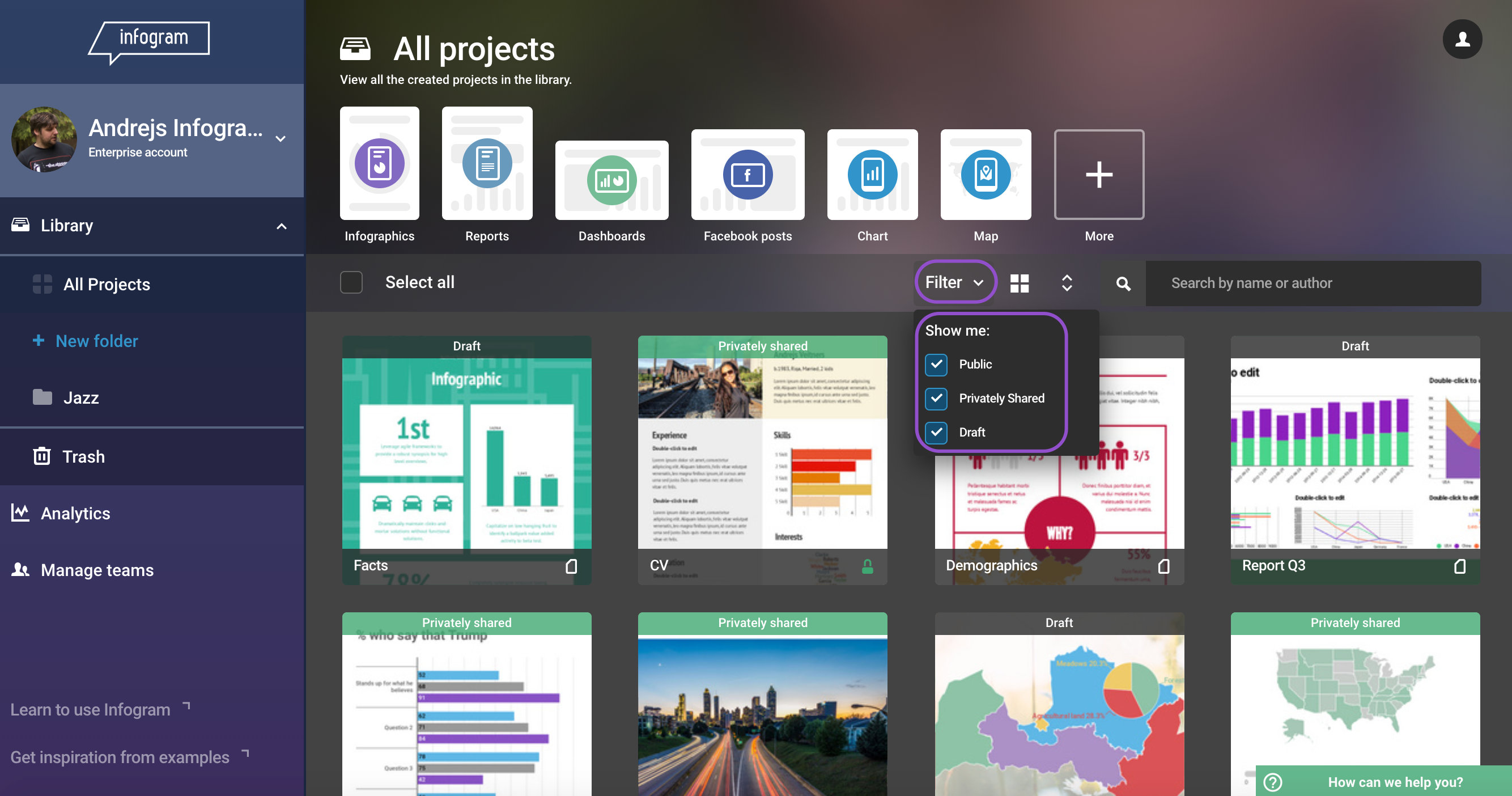 To quickly find any project by title, use the search box to look up a keyword. From team accounts, you can search for projects by author.
For viewing options, choose between thumbnail and list views. The View projects as thumbnails option will display larger thumbnails and a small content preview. View projects as list displays a list of your projects and full titles.