You shared your content (URL or embed) and want to give your audience the chance to download it and take it with them. Now you can, with the Public downloads option, which lets your viewers download .jpg, .png and .pdf files of your work.
You may want to know:
The option is available with Business, Team and Enterprise plans.
To enable the option to download in webview: 
❶ In the project editor, select the Public downloads option from the settings panel on your right.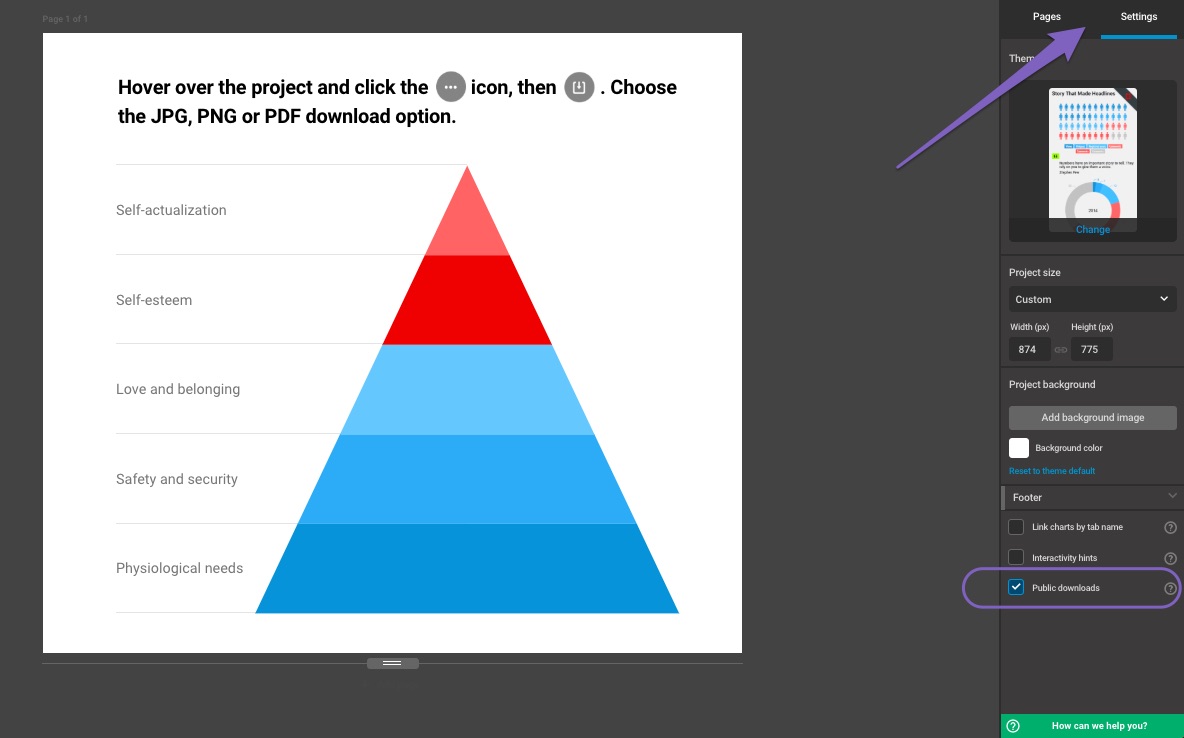 ❷ Click Share, insert a project title and choose one of the publishing options. Now you can open the project in webview via the URL link or embed it on your website. 
❸