GIFs are great for transferring chart or map animations into pages that do not support embed codes and interactivity.
Note:
You can download only chart or map objects. Groups of objects or pages do not offer a GIF download option.
Downloading and printing the whole project
---
Click on a chart or map to select it.

Click on Export as… in the Settings panel on the right and choose the GIF format. The download will start right away.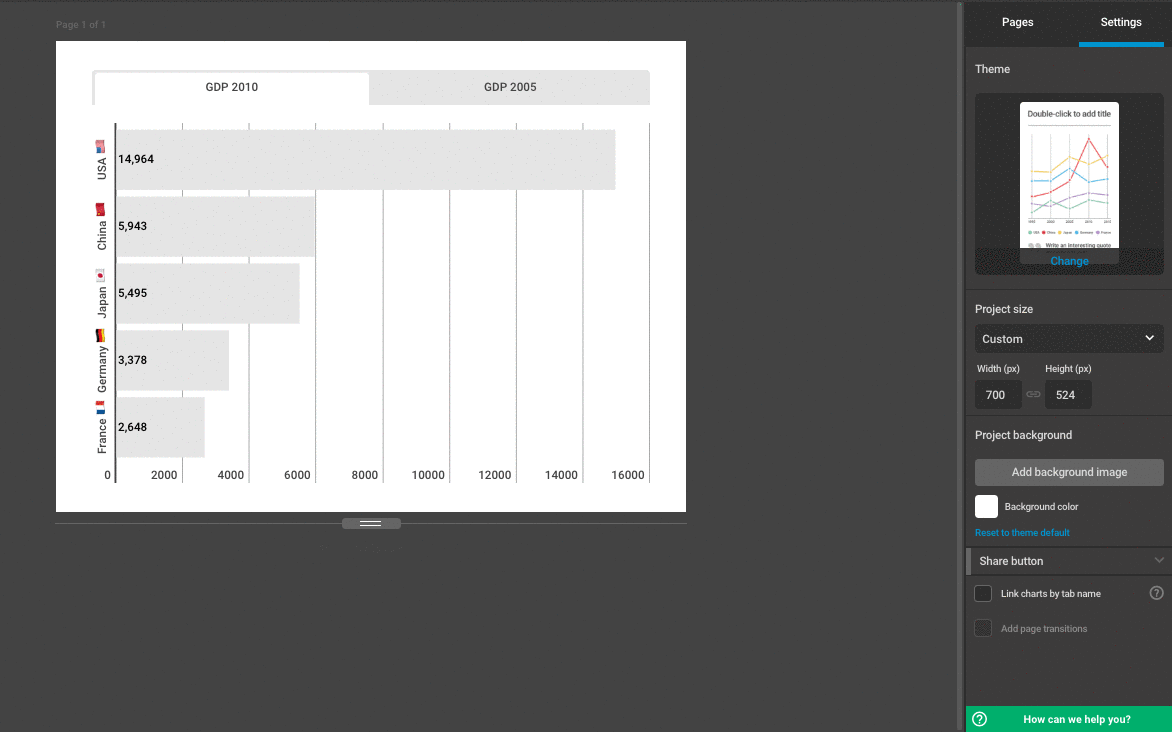 Pro tip:
To be able to download a GIF, charts can have multiple tabs or none at all. To download a map GIF, it must contain at least two tabs.
To learn how to add tabs to a chart, head over to the article on Creating interactive charts with tabs.