There are two ways how you can create an interactive map on Infogram. As: 
A single map
An object in a template project type 
To create a single map: 
❶ Select the Map option at the top of your Library. 

Use this option if you plan on creating a single map without any additional objects, such as images, charts, text fields etc.
❷ Select or search for the map type you are looking to use. 
To create a map in a template project type: 
❶ Select a template or a blank template.

❷ Click the Add map button in the left side panel of your editor. 
❸ Browse the map library to select one or search a keyword in the search bar. 
We offer a few free maps, as well as hundreds of regional, country and city maps from all over the world. To unlock these maps, you will be required to have a paid subscription.
Note:
Maps are grouped into several categories - use them to quickly find the map you need or use the search bar below.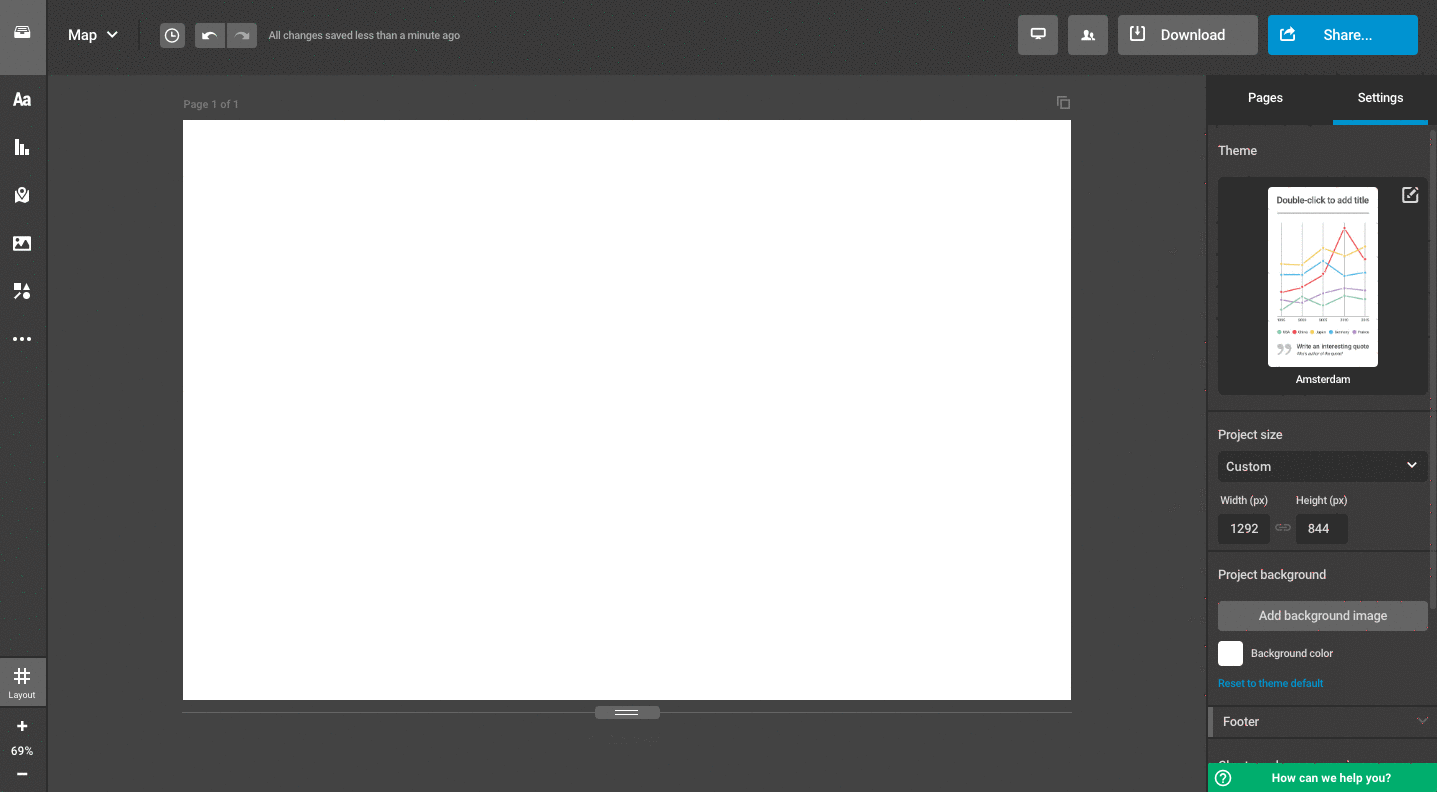 To understand how to add data to a map, read the article about Adding and editing map data.