By default, all Infogram charts show the Share button that allows viewers to share your content on social platforms and embed your created content on other webpages by using our embed codes.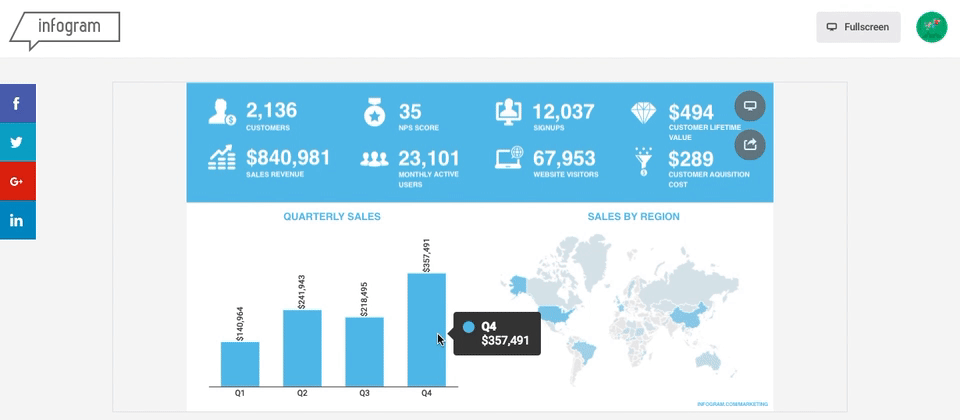 The Share button can be disabled if you don't want your content shared:
❶ Click on your username in the top right corner of the screen and select Account settings.
❷ Click on the Project settings tab.
Here you can also set defaults for the sharing functionality. These settings will apply to all new infographics you create.

You can also customize the Share button for each individual project in the right settings panel.
❶ Open the Footer tab from the settings panel on your right.
❷ Click Enable footer.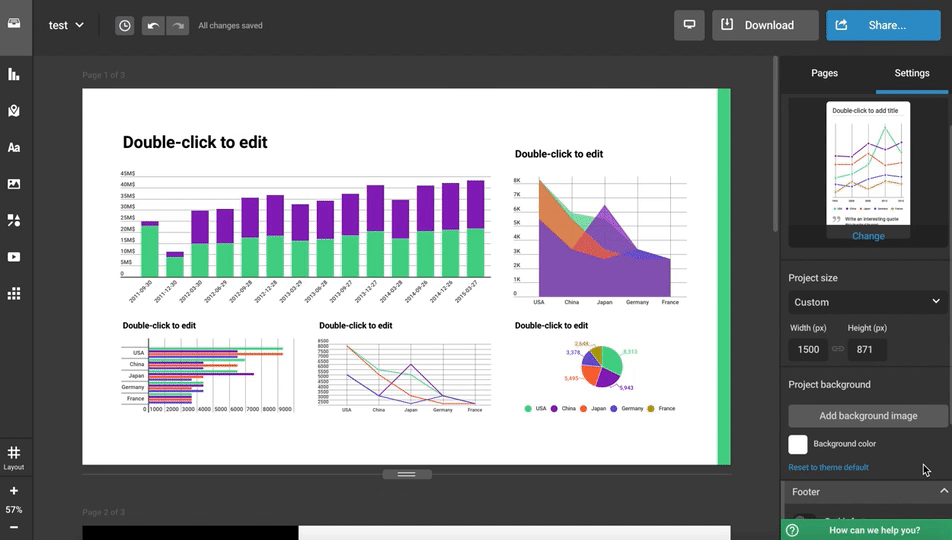 There you can either disable the Share button completely from your project or you can enter a custom share link for your report. Instead of allowing viewers to share a direct link to your report, you can, for example, link them to your web page where you have embedded the report. This way viewers will need to go to your web page first to be able to see your project.