Adding a logo to your content means your brand will be recognized anywhere your share or embed it. The Infogram logo will automatically appear at the bottom of all projects created with our Basic and Pro plans. However, with the Business, Team and Enterprise plans, you can disable Infogram branding and upload your own logo, if necessary.
To do that:
❶ Go to your Account Settings
❷ Choose Infographic settings
❸ Upload your logo there. The optimal dimensions are 50px (height) x 185 px (width). All new projects you create will contain this logo in the bottom right side corner of the canvas.

You can also upload a logo to each of your projects individually:
❶ Open the Footer tab from the settings panel on your right and click Enable footer (if it isn't already enabled)
❷ Enable the Custom logo option.
❸ Choose Theme logo if you want to use the Infogram logo or the company logo included in your custom theme.
To upload a different logo, choose the Upload custom logo option. Here you can upload an image file (.png, .jpg, .svg) that does not exceed 10MB.
Pro tip:

When uploading a custom logo, you can add a custom link that will open in a new tab when a viewer will click your logo.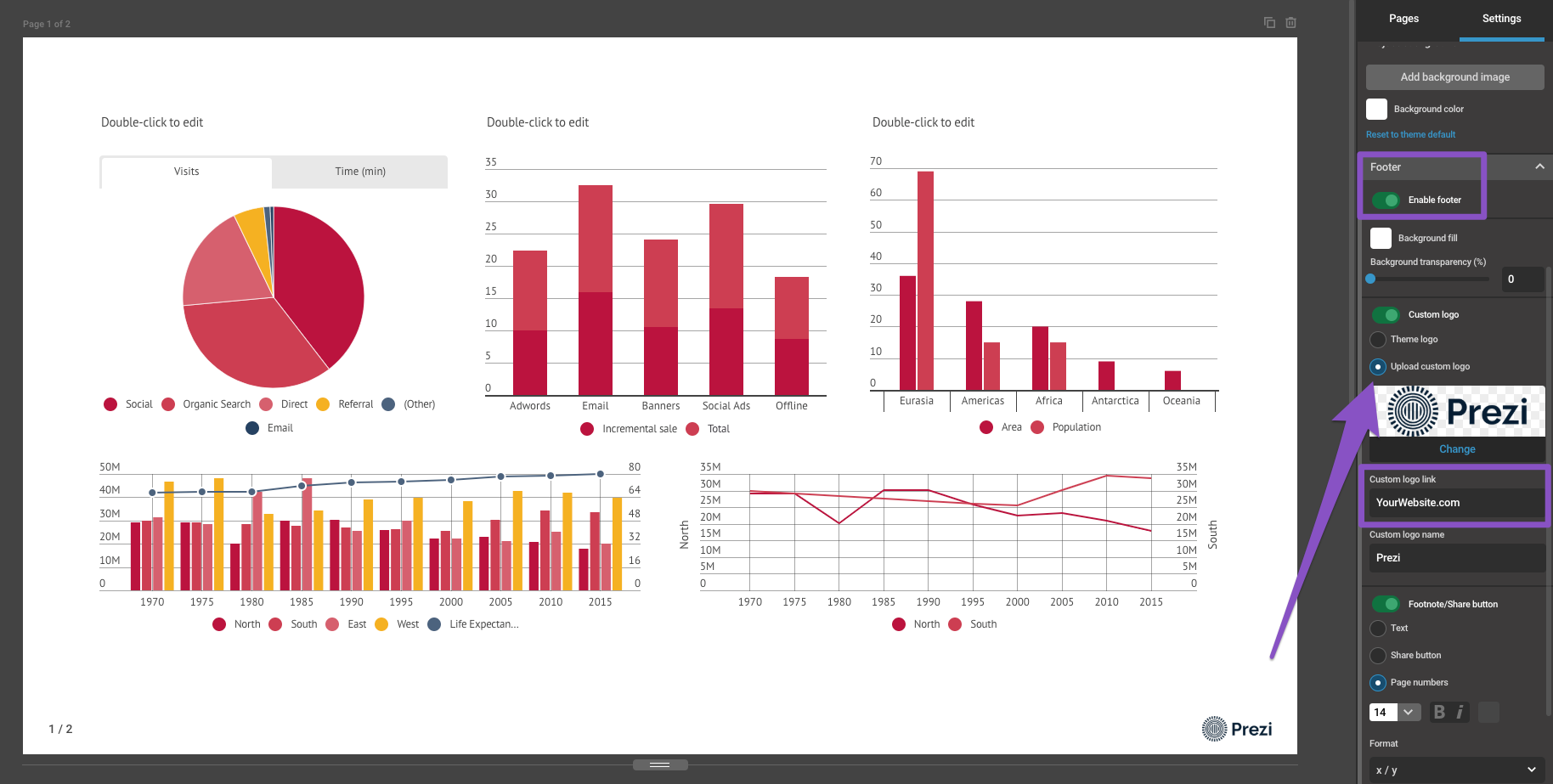 ❹ Use the Alignment option to choose the location of the Logo.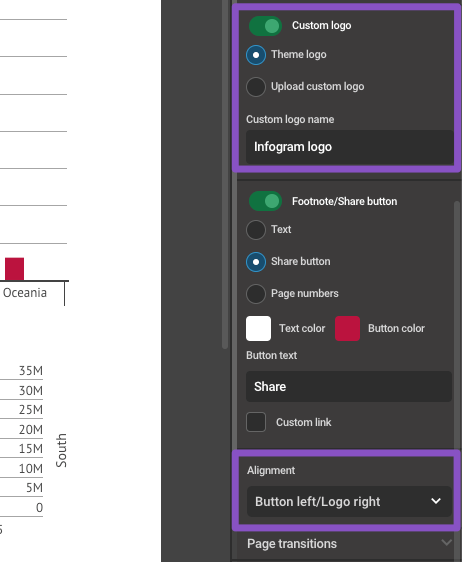 Note:
The option to change logo alignment is available only in projects created from templates. In single chart/map layout the logo will always be in the bottom right side corner of the canvas.