If you've shared/embedded your chart online, anyone can see the data behind each bar, column, line or pie slice in your chart by simply hovering over it with the mouse cursor. However, some charts allow you to display the values inside the chart itself. This can be useful if you plan on downloading your chart as a static image or a PDF file, where interactivity is not supported.
Display values in your chart
---
Click on the chart to select it.

Expand the Chart properties tab in the Settings panel on the right.

Enable the

Show values

option.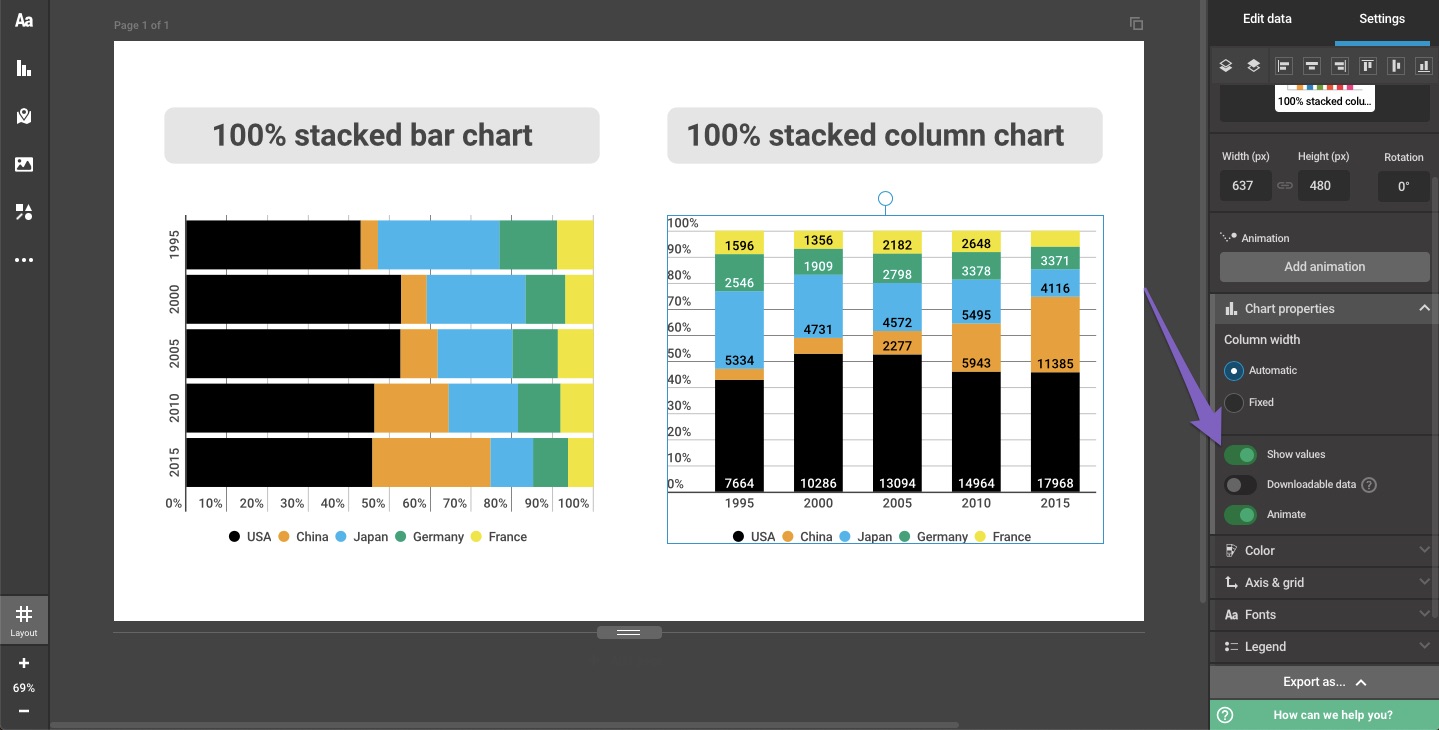 In column and bar charts, you can also choose to display the values outside of bars/columns. Enable the Show values outside option in the right sidebar.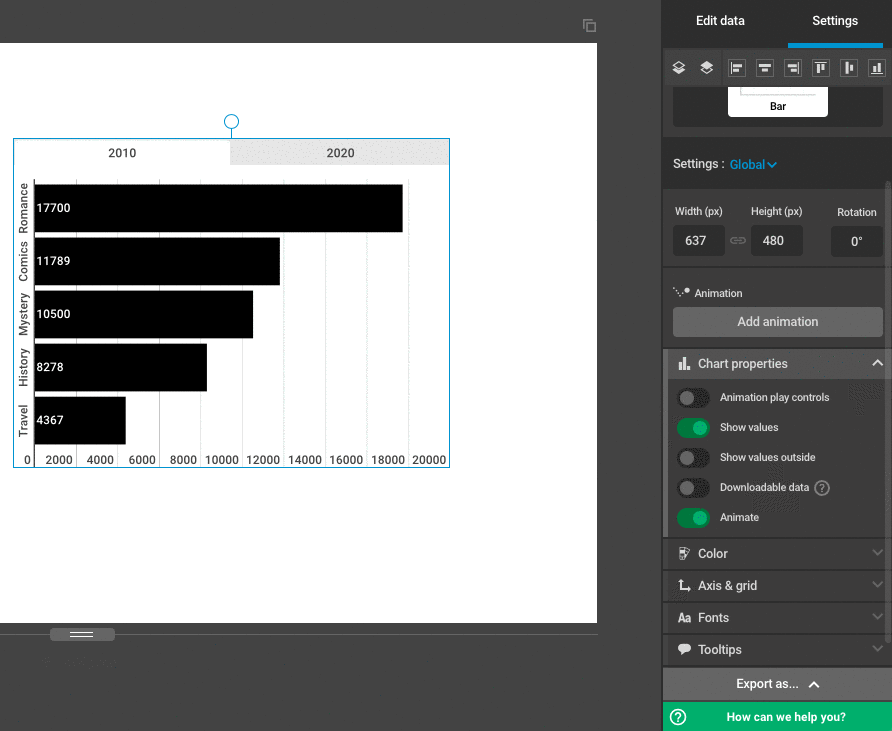 Sometimes the values will not display even when the Show values option is enabled. This happens when there is not enough space to display the values within the bars or columns. In such cases, you need to increase the chart size.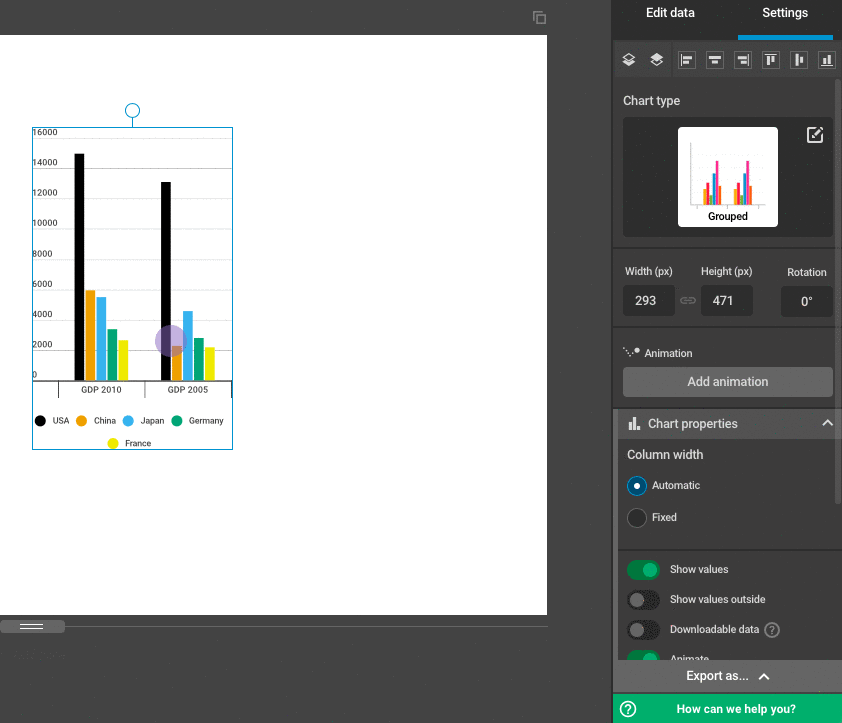 In responsive web and mobile layouts, this can be done by increasing the width of the project.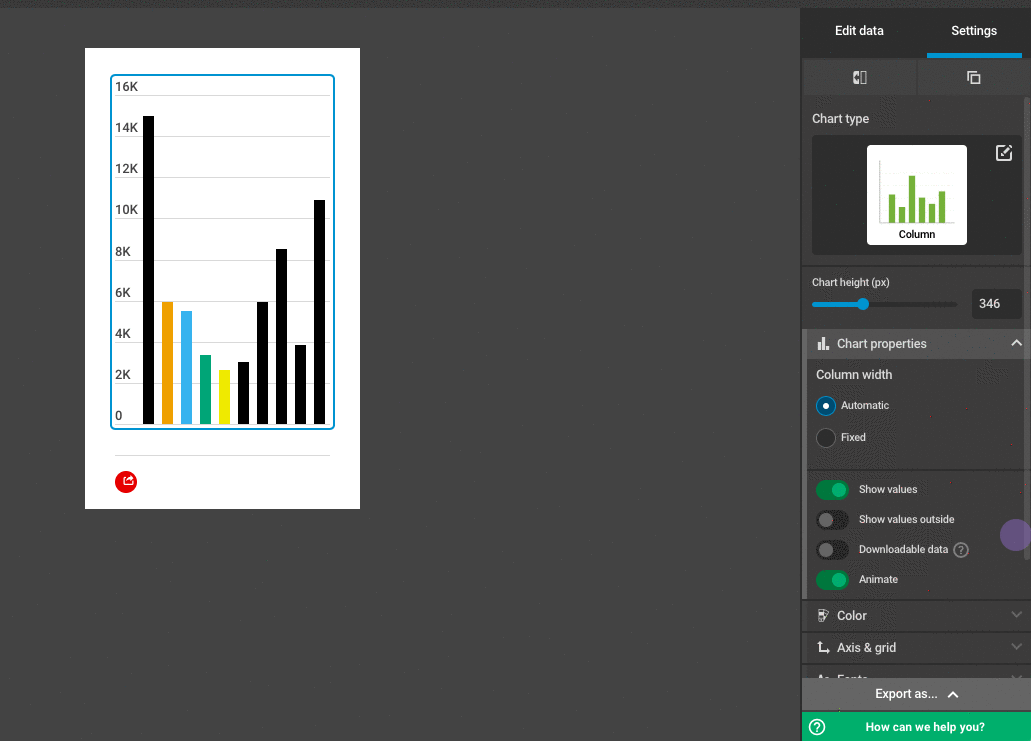 In pie charts, the option to show values is called Show callouts. You can also display the category name next to the value by enabling the Callout name option. You can automatically calculate what the variables represent in percentages, by enabling the Callout percentage option.