By default, each chart is populated with sample data as a guide for you to understand how to properly format your own data. Keep this in mind when working in external data files (Google Sheets, Excel) you will later import or copy into Infogram. 
Tip: To see visuals appear and update in your editor, simply insert data into the data table. 
To add data to a chart: 
❶ Click the Add chart icon on the left side panel and select the chart you wish to use. 
❷ Double-click it to access the chart's data table. 
❸ Click on cells to edit and type in your data.
Use keyboard controls to copy/cut/paste/undo:
CTRL/CMD+C to copy
CTRL/CMD+X to cut 
CTRL/CMD+V to paste
CTRL/CMD+z to undo the last edit
❹ Right-click a cell to access a menu with editing options that allow you to: 
Cut
Copy 
Paste
Insert row above 
Insert row below 
Insert column on the left
Insert column on the right
Clear selection
Add/change link 
Note: To use the option Add/change link, which hyperlinks data in your actual chart, you will be required to have a Business subscription and above.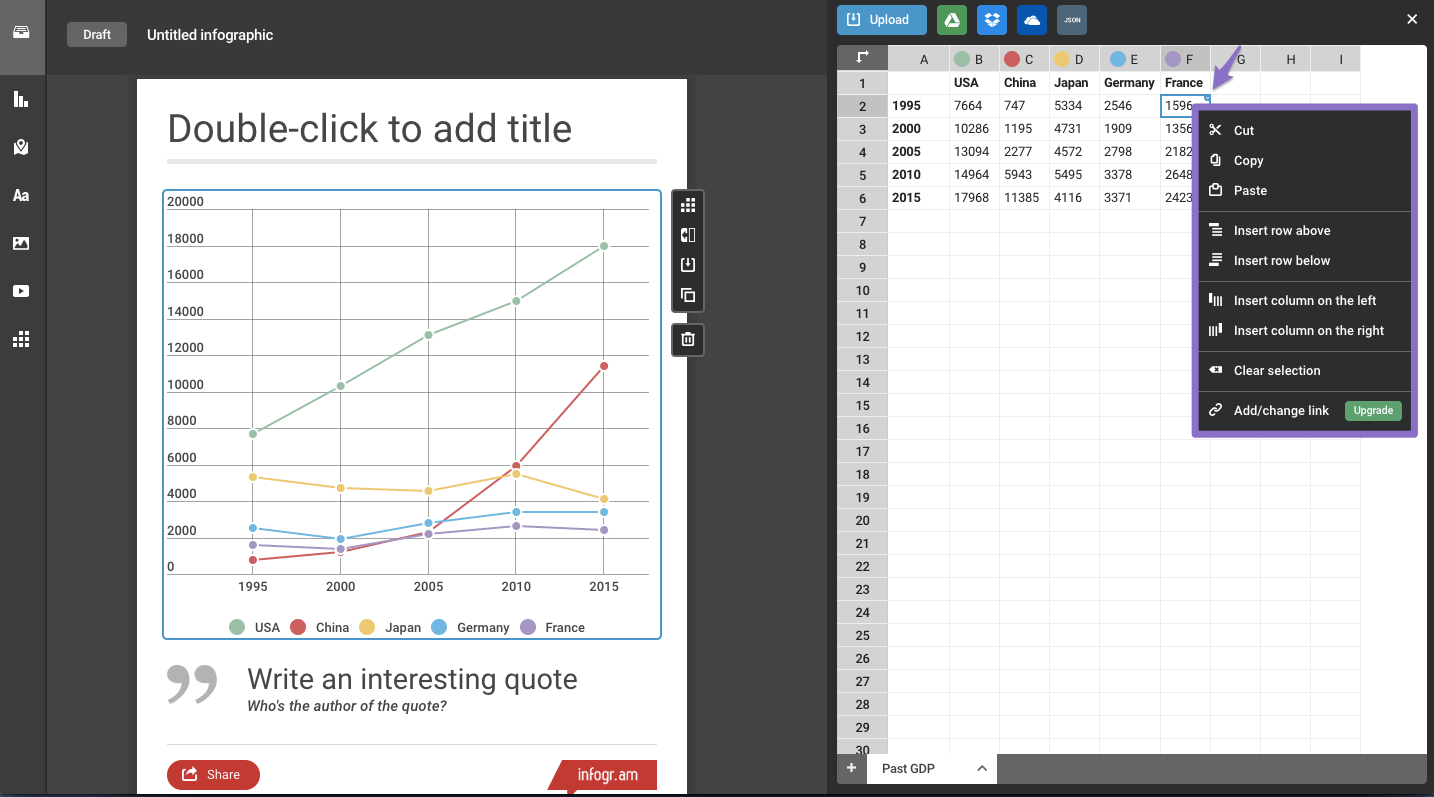 To import data into a chart: 
Alternately, you can also import data into your charts. Infogram supports .xls, .csv, Google Sheet and JSON formats. You can import files from your computer, Google Drive, Dropbox and OneDrive (Infogram does not support OneDrive Business).
Note: Before importing a file into your chart, make sure to edit this file to suit the Infogram chart's data layout. 
❶ Double-click to open the chart's data table. 
❷ Use one of the file import buttons above the data table. You may need to authorize Infogram's access to your external data source. You will later be able to remove the integration with Infogram from the external data source settings.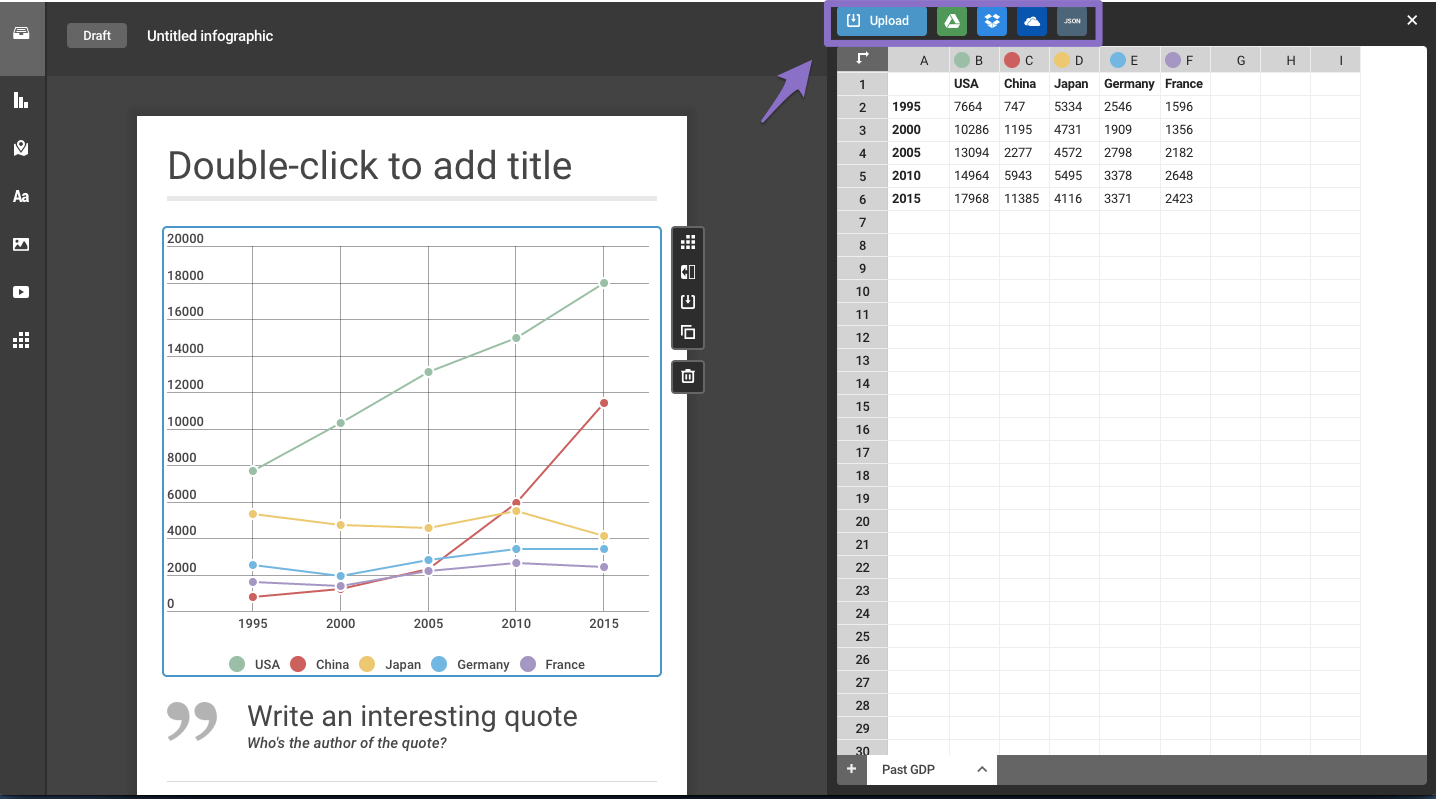 With Infogram's premium plans, you can establish a live data connection within your charts, where data would update automatically. To learn more, read the article about Creating live-updating charts and maps via Google Sheets or a JSON feed.