Each chart comes pre-populated with sample data to show how data should be formatted when it's inserted into the chart. To add data to a chart you can:
To add data by copying and pasting:
❶ Click the Add chart icon on the left side panel and select the chart you wish to use. Drag and drop it into the editor.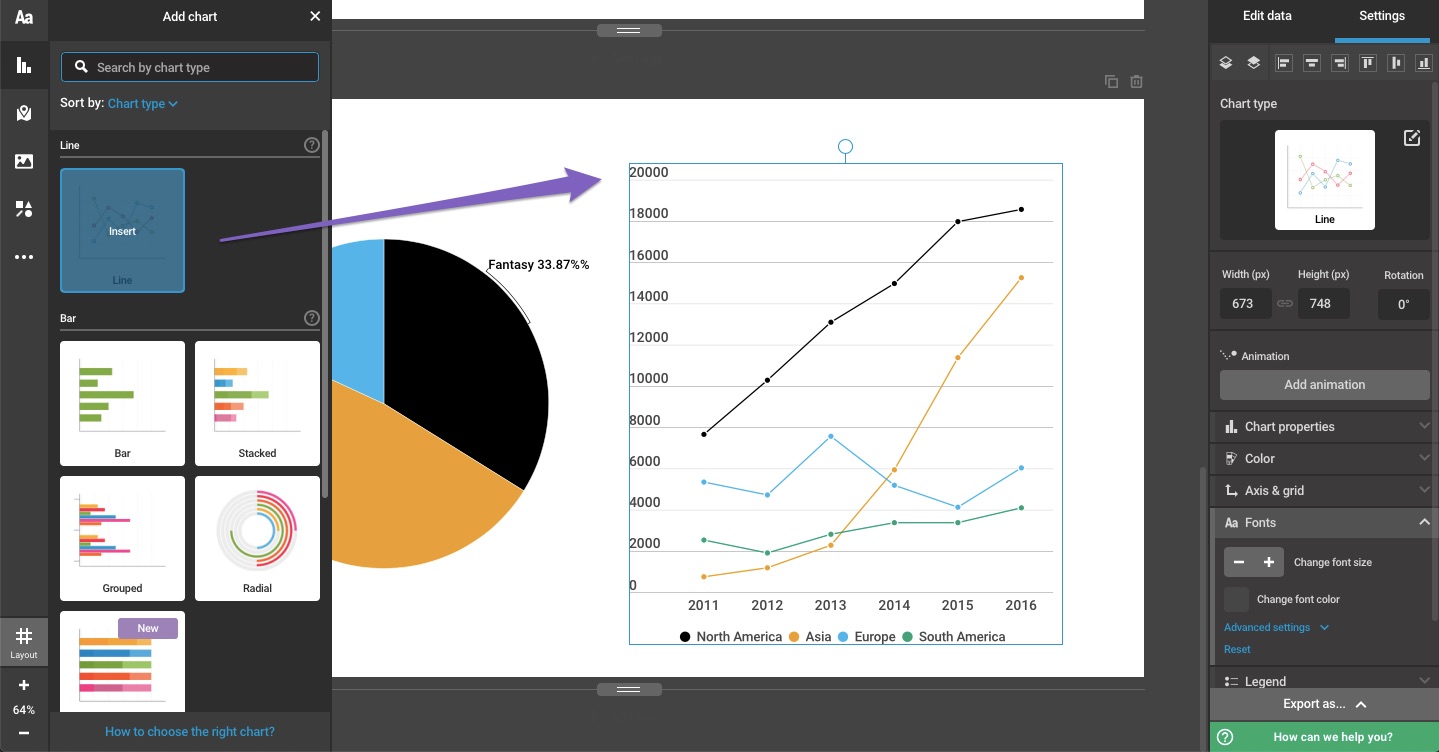 ❷ Double-click to access the chart's data table. 
❸ Select a cell and start typing or use keyboard controls: 
CTRL/CMD+C to copy
CTRL/CMD+X to cut 
CTRL/CMD+V to paste
CTRL/CMD+z to undo the last edit
❹ Right-click a cell to access a menu with styling options: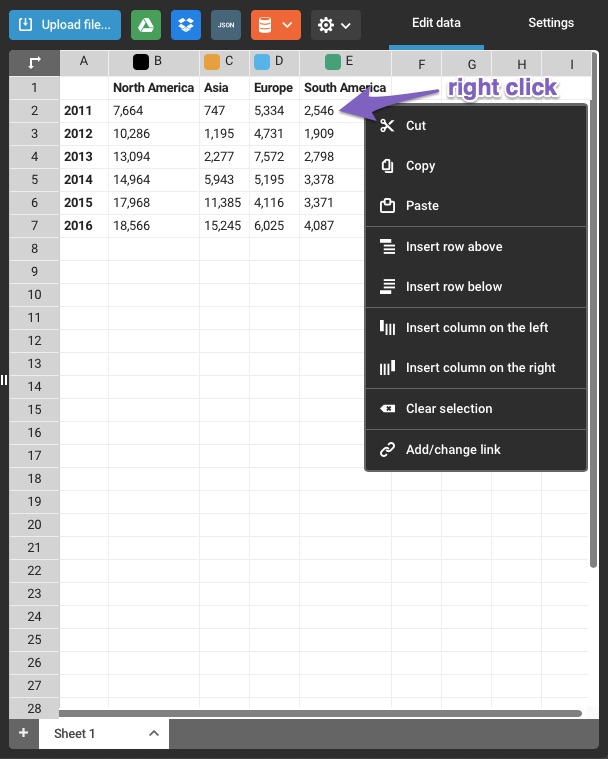 To import data into a chart: 
Alternately, you can import data into charts from your computer, Google Drive, Dropbox, OneDrive or databases. Infogram supports the following formats: .xls, .csv, Google Sheets, JSON and databases. 
Note: 
Infogram doesn't support formulas, only raw data. If you import data from Excel, make sure it has only plain data in the cells, as the formulas won't work on infogram.
❶ Double-click to open the chart's data table. 
❷ Use one of the file import buttons above the data table. 
On the first time, you will need to authorize Infogram's access to some of your external data sources (Google sheets, JSON, databases), where a connection needs to be created for live updates. Read more in the article about Creating live-updating charts and maps. All other sources (your computer, and Dropbox) will only allow importing files. Each time you wish to do an update you will have to re-upload the file into your chart. 
Remove the Infogram integration in the external data source settings. Disconnect a live connection by clicking Disconnect above the chart's data table.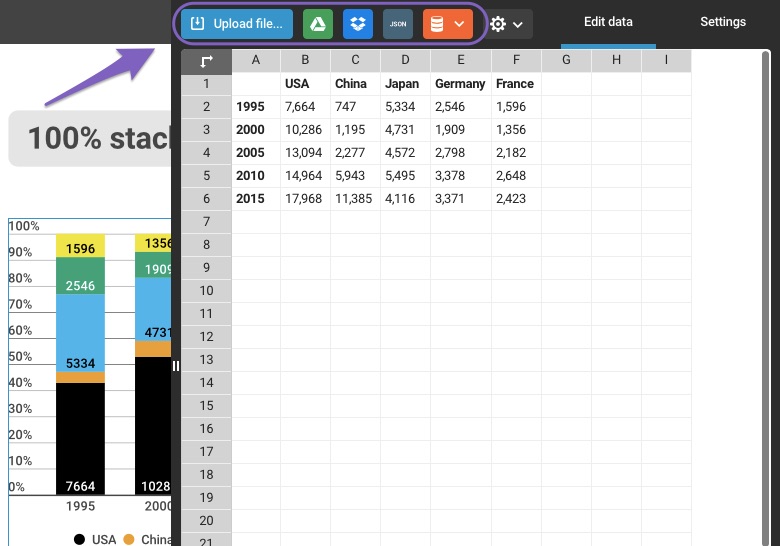 Pro tip:
Use the data formatting option just above the chart's data table to choose the decimal separator type your chart's data table will contain. This setting applies only to decimals, not thousands and millions.

For more about integrating with databases, head over to the article about Integrating with databases, iframes and more.