When it comes to using colors in charts, try to keep it simple. A good rule of thumb is the 60-30-10 principle: use a primary color that dominates 60% of your project area, a secondary color that takes up 30% of the project to visualize important data, and a third, accent color that draws particular attention to 10% of your data.
Change the colors of the chart
---
Click on a chart to select it, then expand the

Color

tab in the settings panel on the right.

Click on the boxes to choose colors by using the color picker or entering a hex color code. If needed, disable the Use one color option first to choose a color for each variable.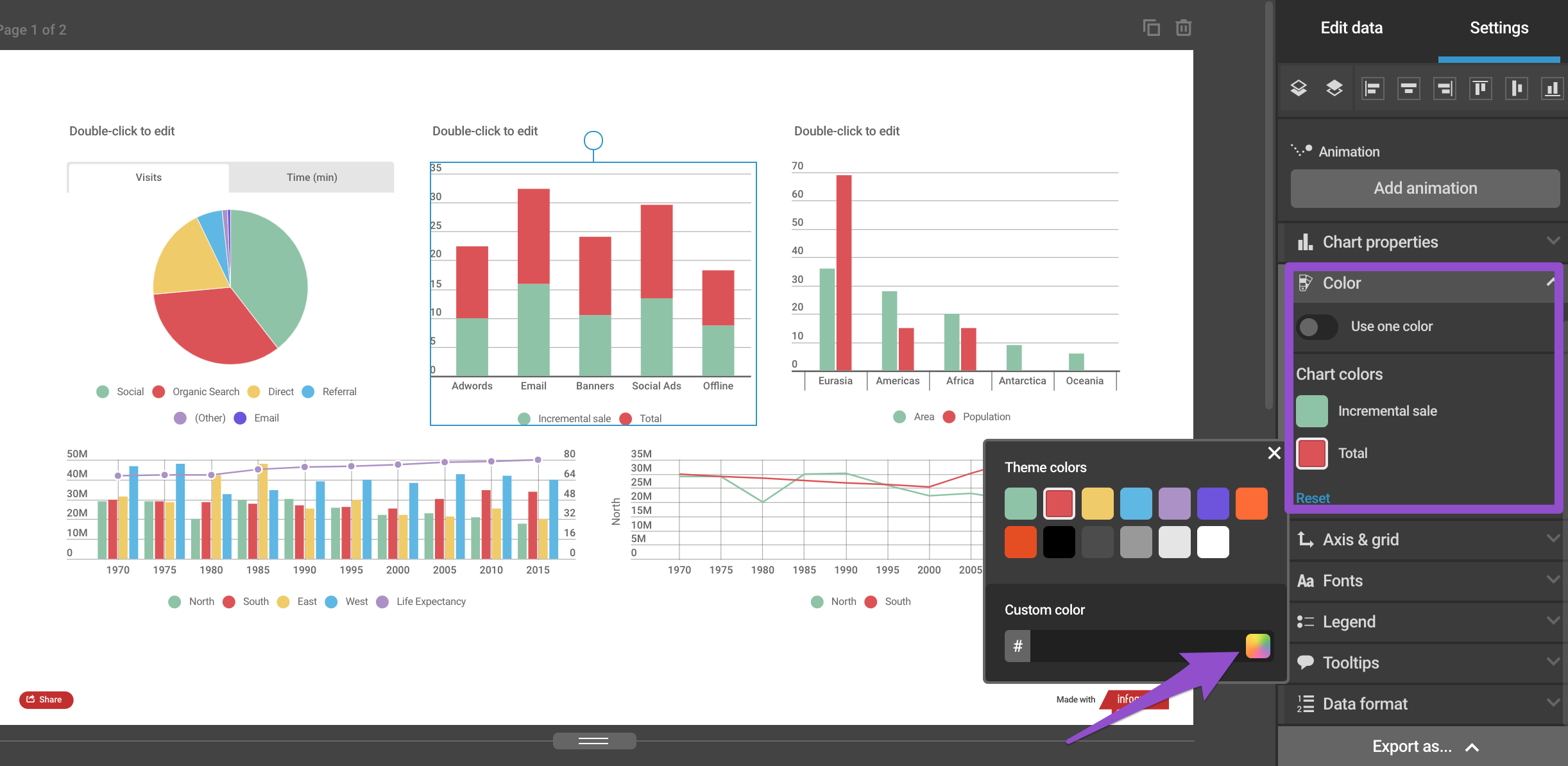 Note:
Switching to a different project theme in the settings panel will change the colors for all charts and other objects on the canvas and will provide a list of template-matching colors to choose from. We also offer a colorblind-friendly theme!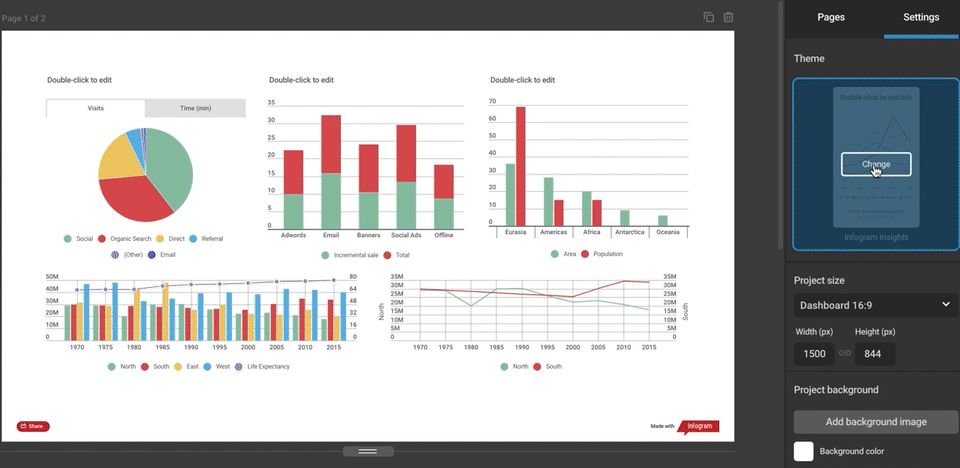 Pro tip:
To avoid the necessity of making the chart colors match your company's corporate colors every single time, we can develop a custom project theme for your company with your corporate colors, fonts, logos, icons, etc.

– t

his way your content becomes easily scalable and reusable. This is a feature available to our Enterprise customers. Read more here.
To change the colors used in the legend and axes of the chart, expand the Fonts tab in the right sidebar and click on the color box.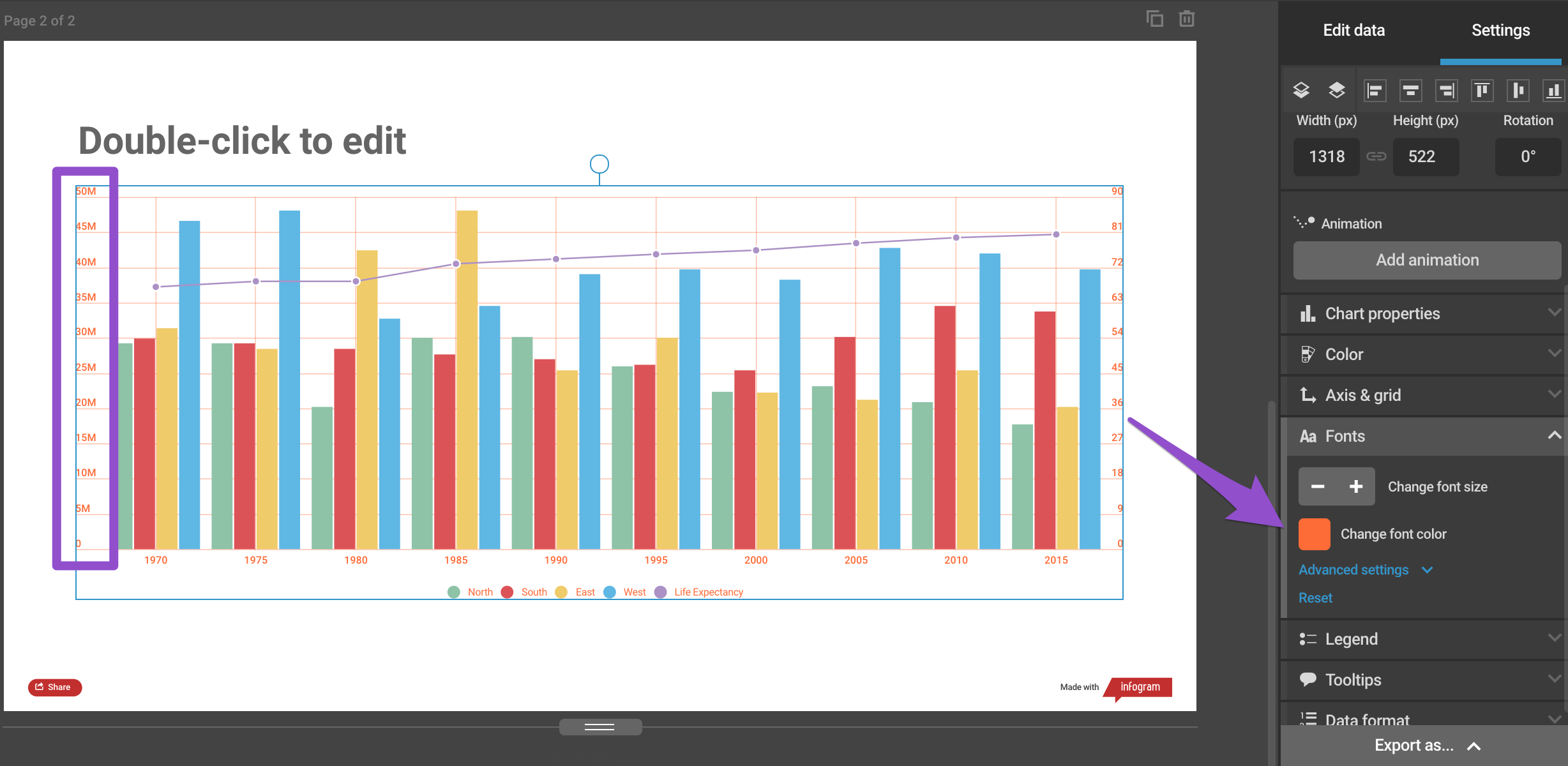 If you're working with any of the pie-type charts (Pie, Doughnut, Semicircle, or Irregular pie chart), you can change the text color of the callouts. Expand the Color tab and click on the Callout color box to select the color you want.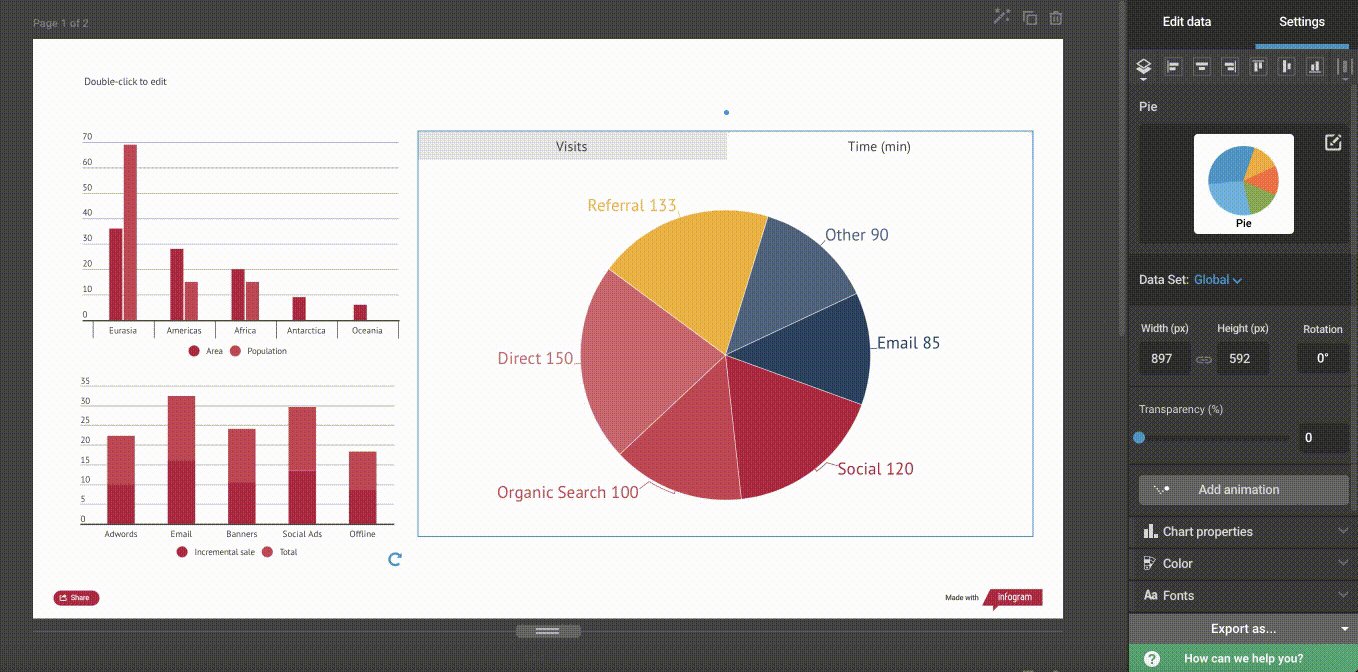 Adjust the colors of individual tabs
---
Click on a chart to select it, then expand the

Settings dropdown by clicking on Global at the top of the right-side settings panel.

Select the tab you wish to customize.

Expand the

Color

tab and adjust the color. This will only change the colors for the visualization in the tab selected.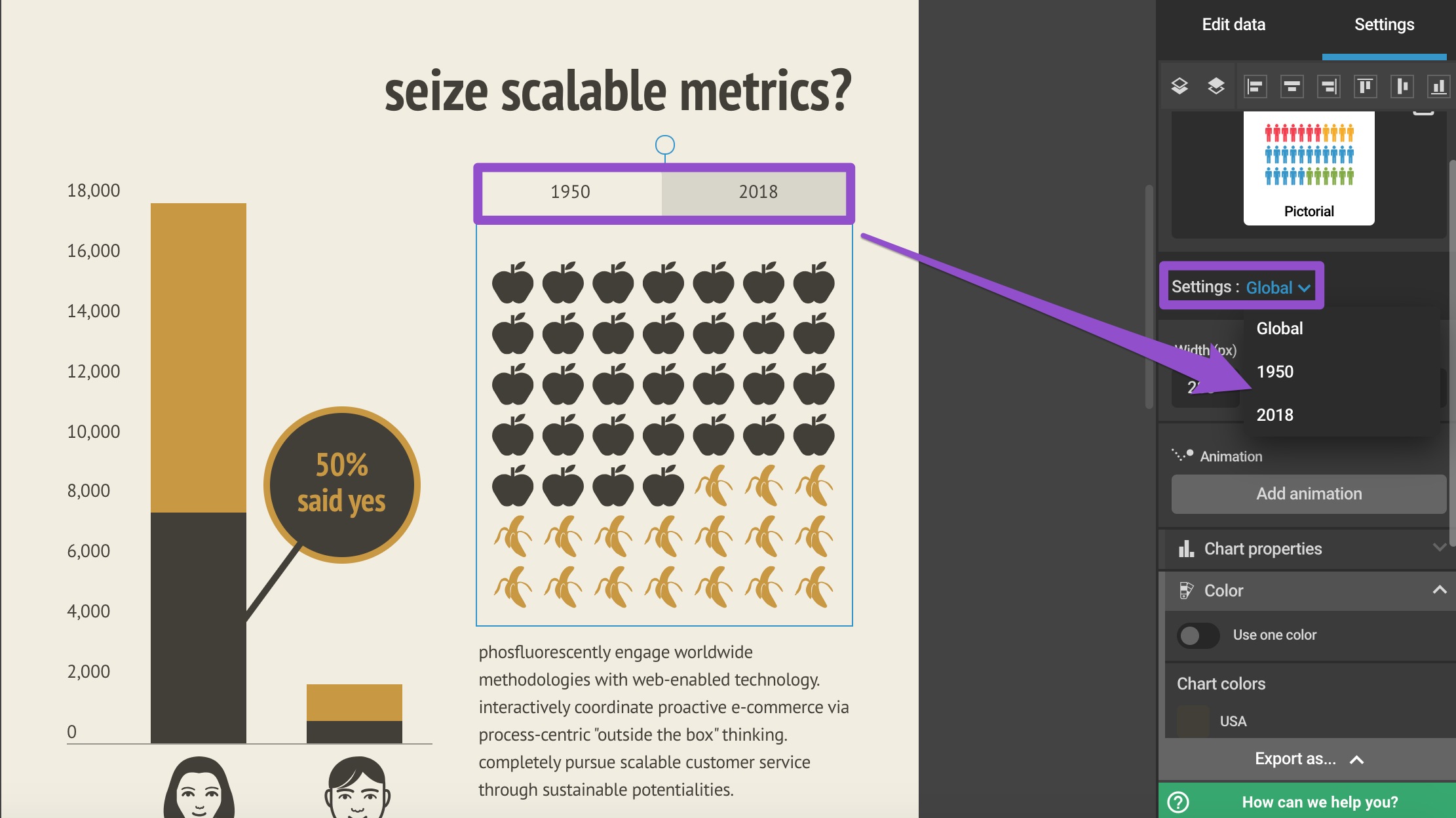 If you want to reset the colors of an individual tab and return to global settings, click Reset all to global settings at the bottom of the settings panel when you're editing a specific tab.