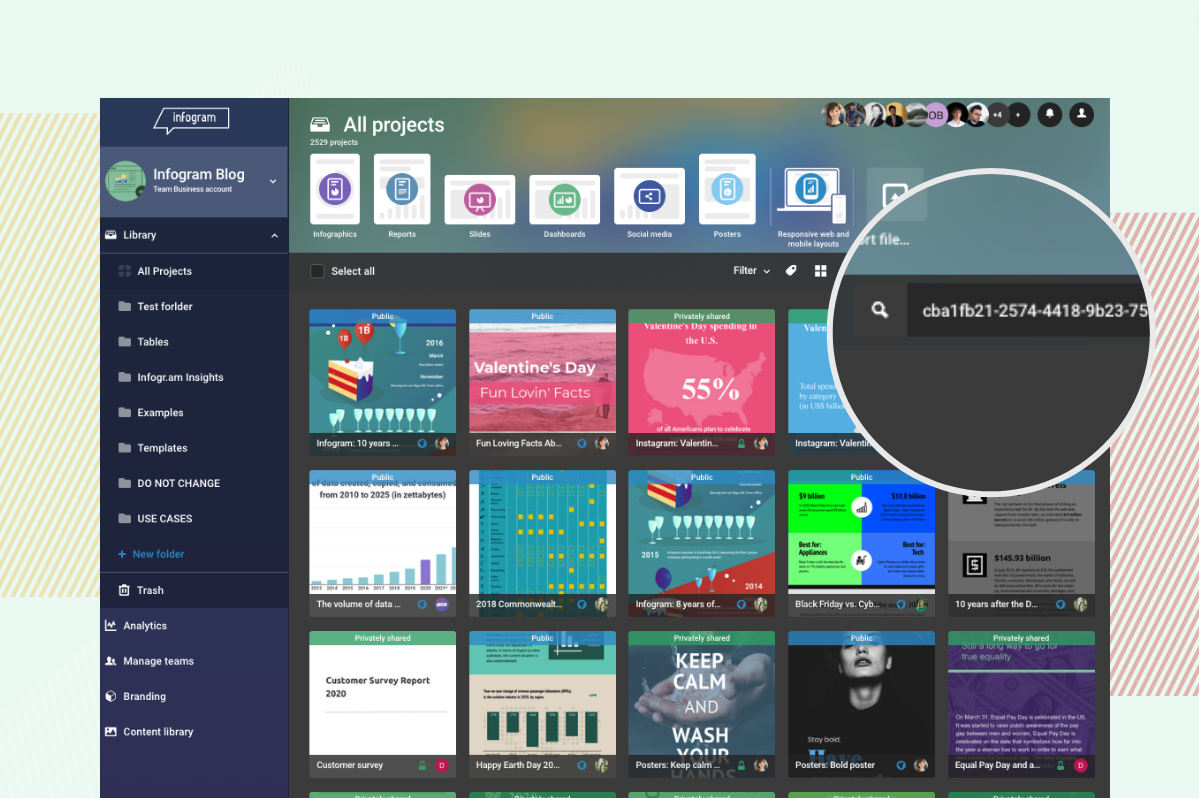 We understand that time is precious, and quickly finding the right project is crucial for your productivity. With Library Search by Project ID, your project management becomes a breeze, allowing you to swiftly access your important work with just a copy and paste.
Key highlights:
Instant Access: Say goodbye to endless scrolling and searching! You can now instantly locate your projects by simply copying and pasting the unique Project ID.
Seamless Organization: Keep your library tidy and efficient with easy access to the right project precisely when you need it.
Time-Saving Efficiency: This time-saving enhancement lets you focus on what matters most – creating outstanding data visualizations.
How to use this feature:
Open your Infogram library: Log in to your Infogram account and access your library, where all your projects are stored.
Locate the Project ID: Find the unique Project ID associated with each project, which makes it identifiable within your library.
Swiftly Search by Project ID: Use the convenient search bar, paste the Project ID, and witness how this feature quickly takes you to the desired project.
Benefits at a glance:
Rapid accessibility: No more endless scrolling or searching – instantly find your projects with the power of Project IDs.
Organized workflow: Stay organized and efficient by accessing the right project in a snap.
Streamlined productivity: Spend more time on creative tasks and data storytelling, and less time on project hunting.