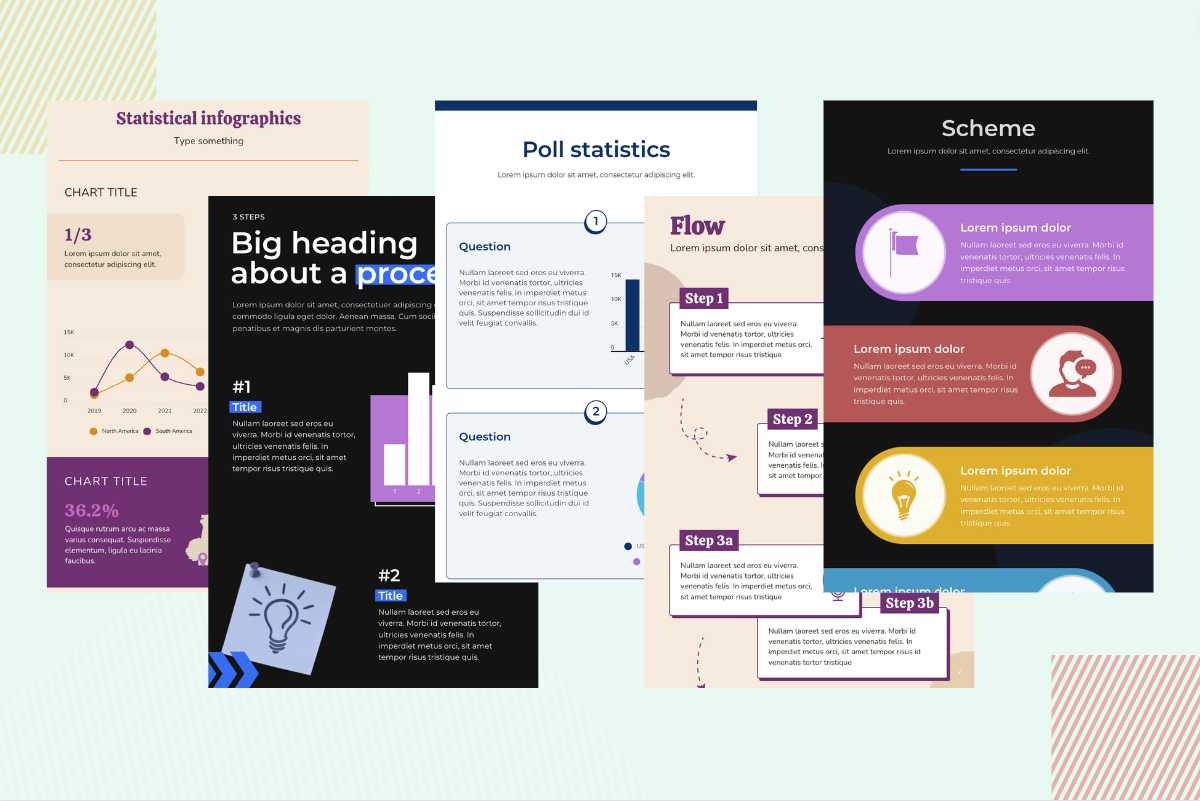 Get ready to take your content creation to new heights with our latest release: 15 stunning infographics and dashboard templates! Designed to captivate your audience, these pre-designed templates will unleash your creativity and make the process of crafting visually appealing content a breeze. Say goodbye to long hours spent on design – with our new templates for infographics and dashboards, you can now create compelling visuals in no time!
Key Highlights:
Dazzling Design: From eye-catching infographics to dynamic dashboards, our templates will impress and engage.
Save Time: With pre-designed templates, you can skip the groundwork and focus on conveying your message effectively.
Infuse Your Style: Customize each template to match your brand's personality and make it your own effortlessly.
Ready to elevate your content game? Discover the power of our new templates for infographics and dashboards, and start creating captivating content today!