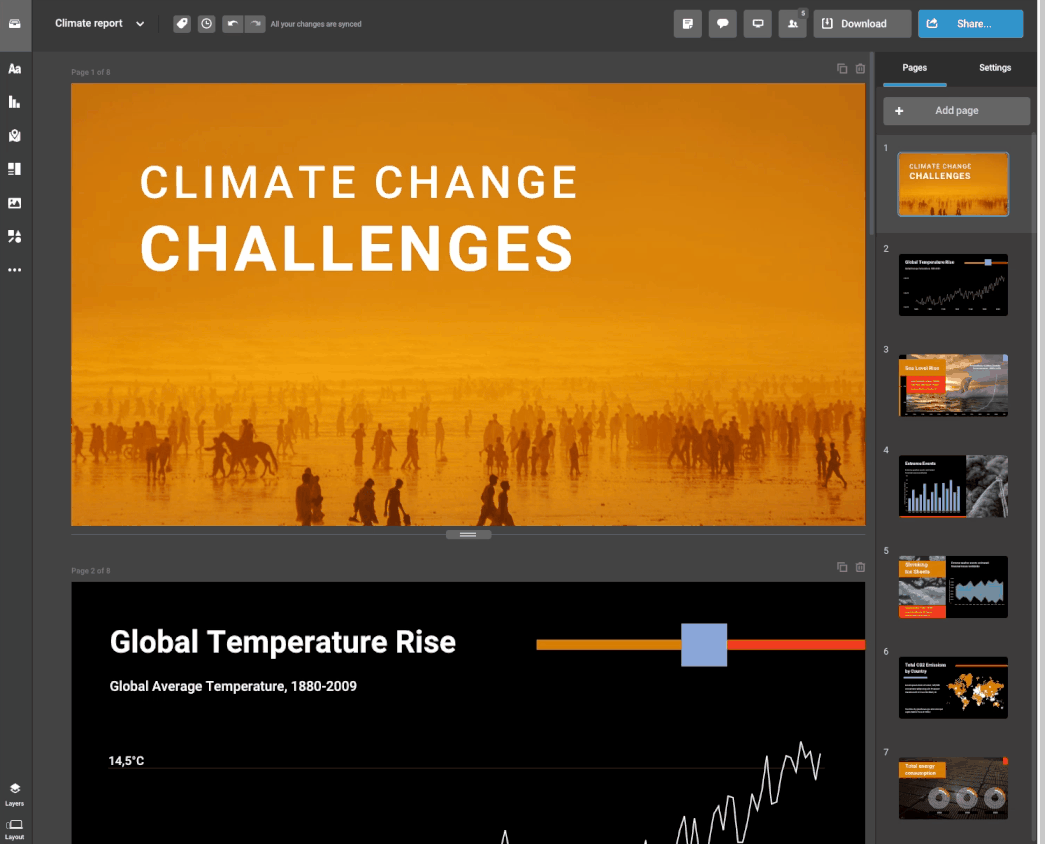 We're excited to announce Infogram's latest feature - the color gradient for text! This feature is perfect for those who want to take their designs to the next level and make their content visually striking.
With this feature, you can now add a gradient effect to your text, giving it a unique and eye-catching appearance. You can choose from a variety of color schemes and adjust the direction and intensity of the gradient to suit your design needs.
Whether you're creating infographics, dashboards, reports, social media posts, logos, or any other type of content, the color gradient feature can help you create stunning designs that stand out from the crowd.
Infogram's color gradient feature is easy to use and can be applied to any type of text, including headings, subheadings, captions, and body text. You can also apply the color gradient effect to specific parts of your text, such as individual letters or words.
So why settle for plain text when you can add a pop of color with Infogram's color gradient feature? Try it out today and take your designs to the next level!