With just a few clicks, you can duplicate your entire Infogram project, including all of its pages, charts, graphs, images, and other content. This means that you can easily create multiple versions of the same project without having to start from scratch each time.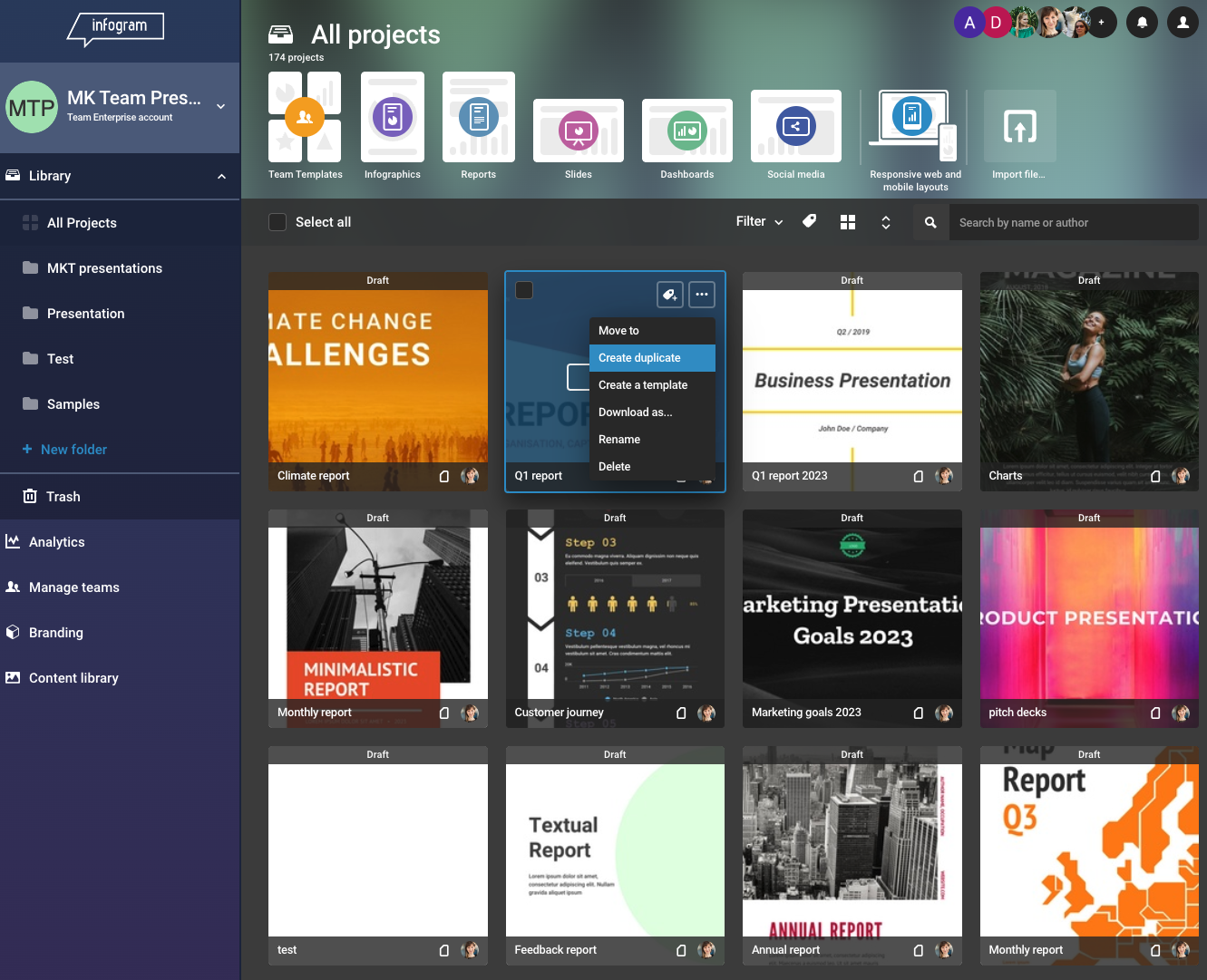 The duplicate project feature is perfect for those who create similar projects regularly or need to make minor tweaks to an existing project. For example, if you're a marketer who needs to create monthly reports, you can now simply duplicate the previous month's report and update the data and information. This will save you time and ensure consistency across all of your reports.
Infogram's duplicate project feature is easy to use and can be accessed from the project settings menu. Simply select the project you want to duplicate and choose the "duplicate" option. You can then rename the new project and make any necessary changes.
So if you're looking for a way to save time and simplify your workflow, try out this feature today!