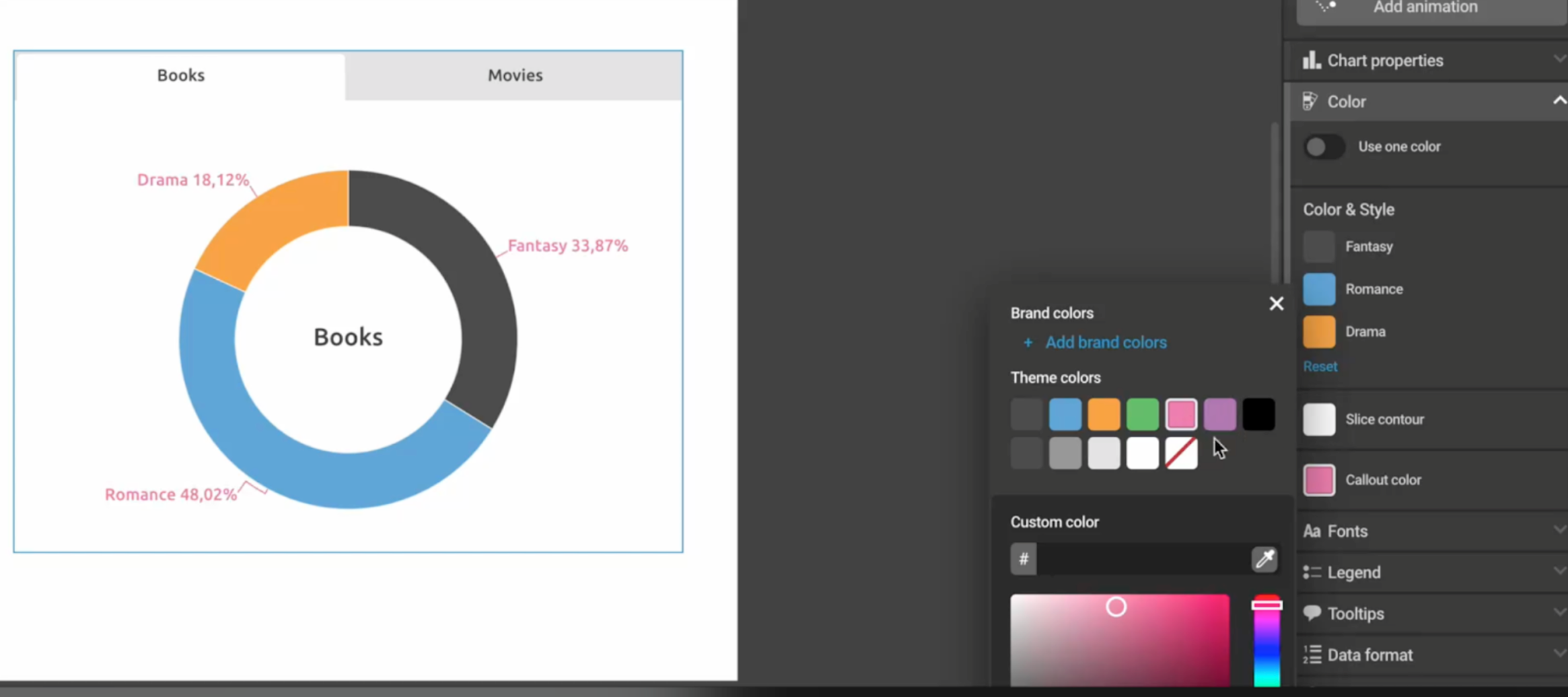 We're excited to announce a new feature for Infogram customers - the ability to change callout colors for pie-based charts. With this feature, you can now customize the color of the callouts in your pie, doughnut, irregular pie, and semi-circle charts, giving you more control over the visual appearance of your data.
This feature allows you to better match the callout colors to the overall design of your project or to the color scheme of your brand, making your charts more visually appealing and professional. Additionally, you can use this feature to highlight specific data points in your charts by using contrasting callout colors.
Customizing callout colors is now easily accessible under the chart settings.
This feature is especially useful for those who want to create custom themes for their charts and make them stand out. Try it out now and see the difference it makes in your data visualization. Let us know what you think!