What if you could bring your content to life? We say – no more boring and static presentations! Create beautiful and engaging slides that will wow your audience. Use interactivity hints, page transitions, animations and other features available with slides to engage your viewers.

You can start working on your project by clicking on the

Slides

shortcut on top of your library and then selecting a blank canvas or choosing a template from more than forty available ones.
Add pages to the project
---
You can add additional pages to your project by clicking on the + Add page button under the canvas (appears when hovering over) or in the right-side panel under Pages, as well as by clicking the Add page icon on the top right corner of the canvas.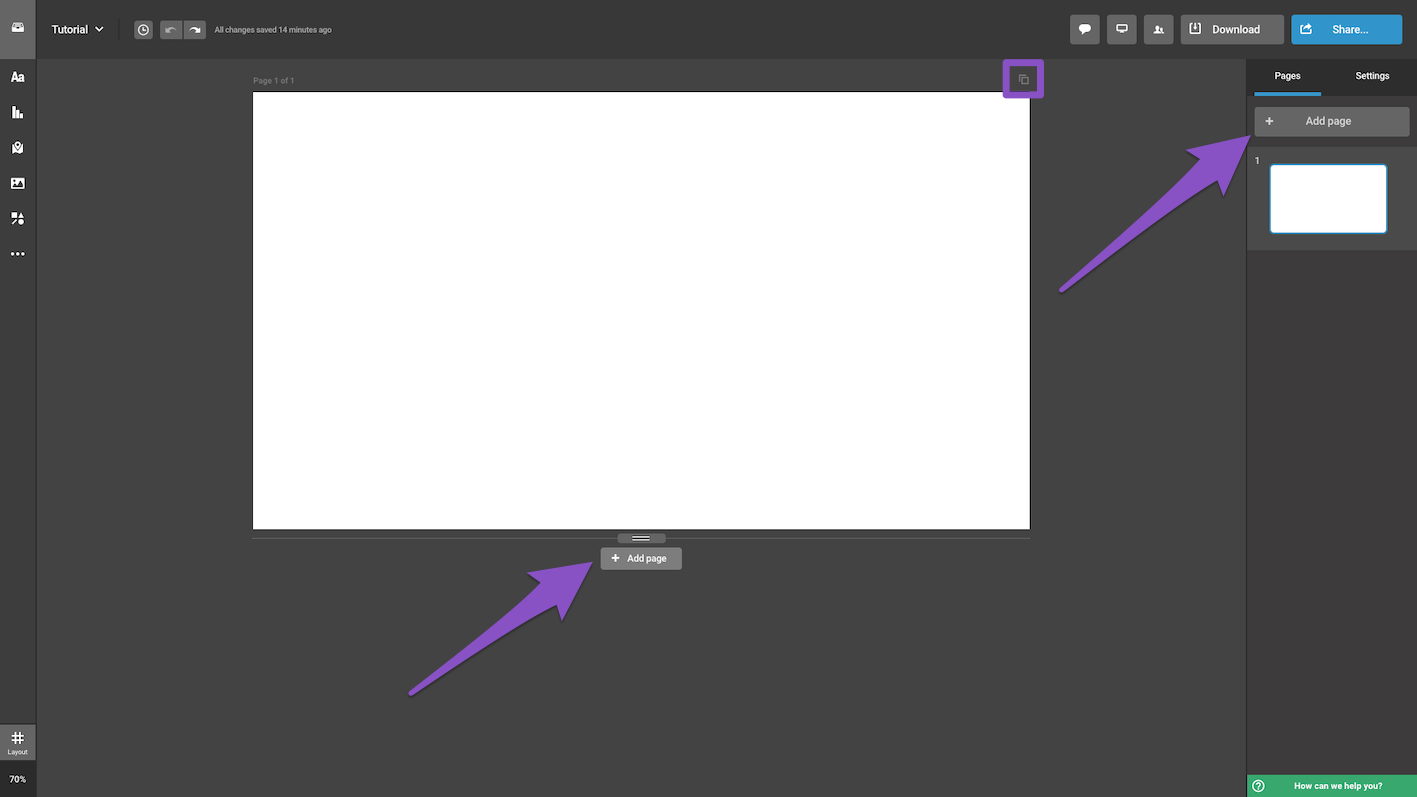 Make use of page transitions
---
Once you've added more pages to your project, introduce page transitions to catch the attention of your viewers. To add them, go to the Page transitions tab in the project settings, and select the transitions you prefer. You can then see how they look in the full-screen preview or in the Share panel.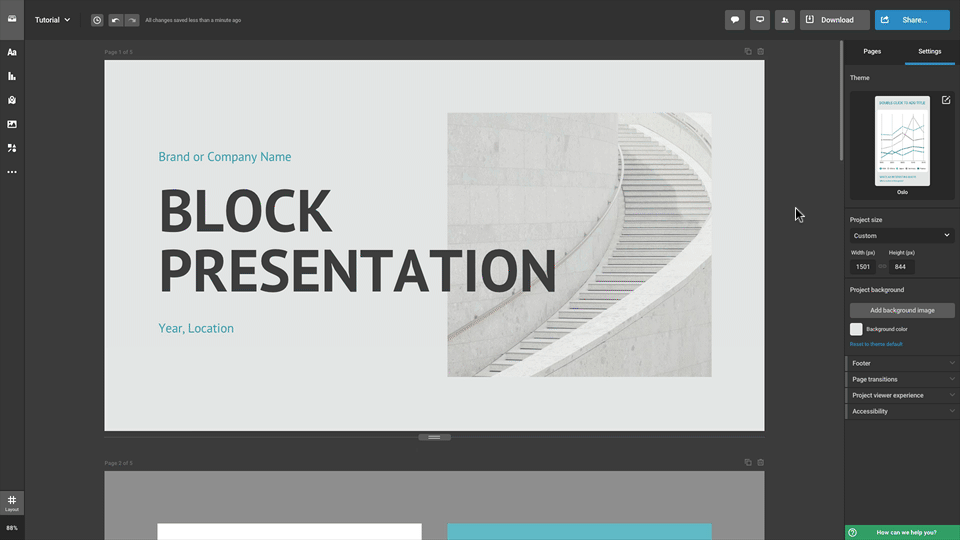 Add animations to the slides
---
Animations are great for grabbing the attention of your viewers and keeping them engaged – you can have objects appear however you like as viewers scroll through your slides. Select the object you want to animate and click on Add animation in the right-side Settings panel. Choose the animation you would like to use, select the Animation type and set its Duration.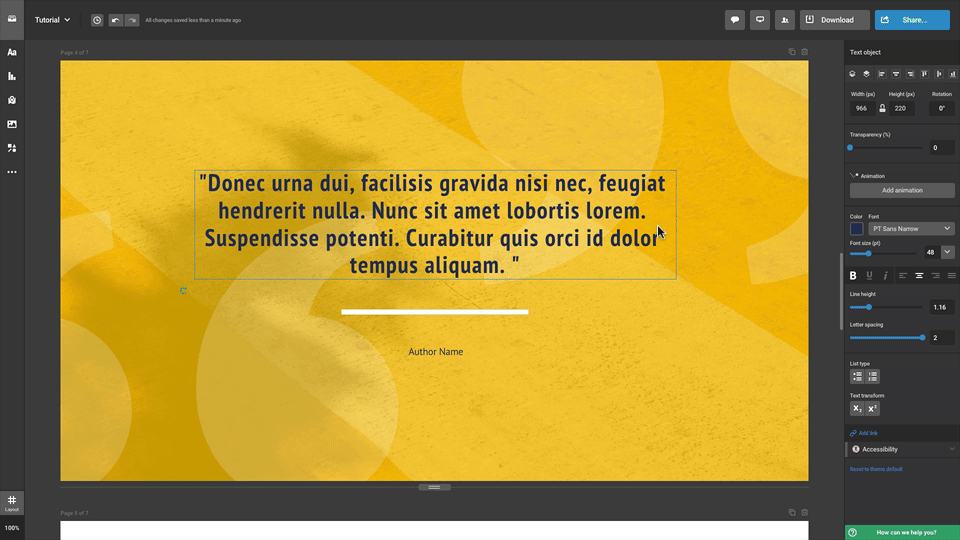 Encourage your audience to interact
---
You can also add interactivity hints for your project viewers to know that they can interact with the content displayed on your slides. To do so, head over to the Project viewer experience tab in the Settings panel, and select the option to display interactivity hints. Viewers of your project will see the hints when opening a new page.