When working on your project, zoom in and out of the canvas to granularly adjust details or to get an overview of what's where.
Hover over the percentage indicated in the bottom left corner of the editor.

As the toolbar pops out, click on or to zoom in and out, respectively. Press to get a full view of the project, as it takes up the whole width of your screen, whereas will give you an overview of all pages included in the project. You can also enter full-screen mode by clicking on

.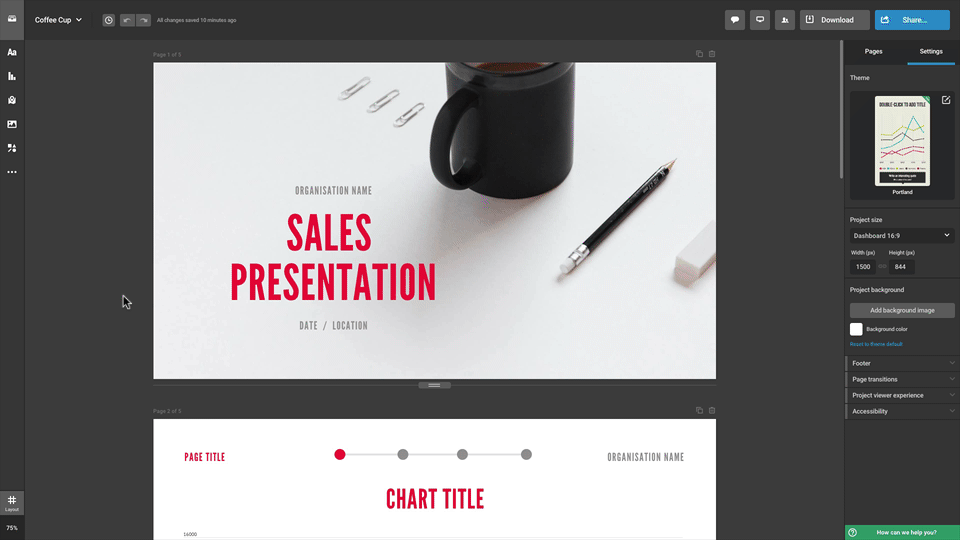 Pro tip: It is also possible to use keyboard controls to zoom in and out. Hold ⌘ if using a Mac or Ctrl if using Windows, and scroll your mouse up or down to change the zoom settings
.