We love GIFs here at Infogram - they attract attention where you most need it, as well as set a tone for your project.
To add a Sticker GIF:
❶ Click Add graphics in the left side panel, in the editor. 
❷ Next to Show choose the Stickers option in the drop-down menu.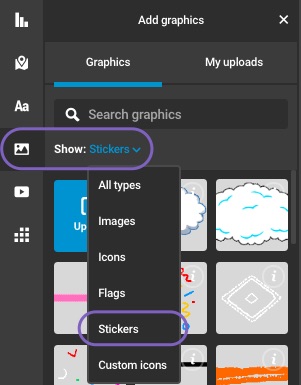 ❸ Look up a keyword in the Search graphics search bar.