Superscript and subscript refer to characters that are placed slightly below or above a text line. Superscripts are most often used for referencing and in chemical compounds, subscripts are usually used in mathematical expressions and formulas.
To create a superscript or subscript:
❶ Select the text you wish to make into a superscript or subscript.
❷ In the right side settings panel, under Text transform choose None, Subscript or Superscript.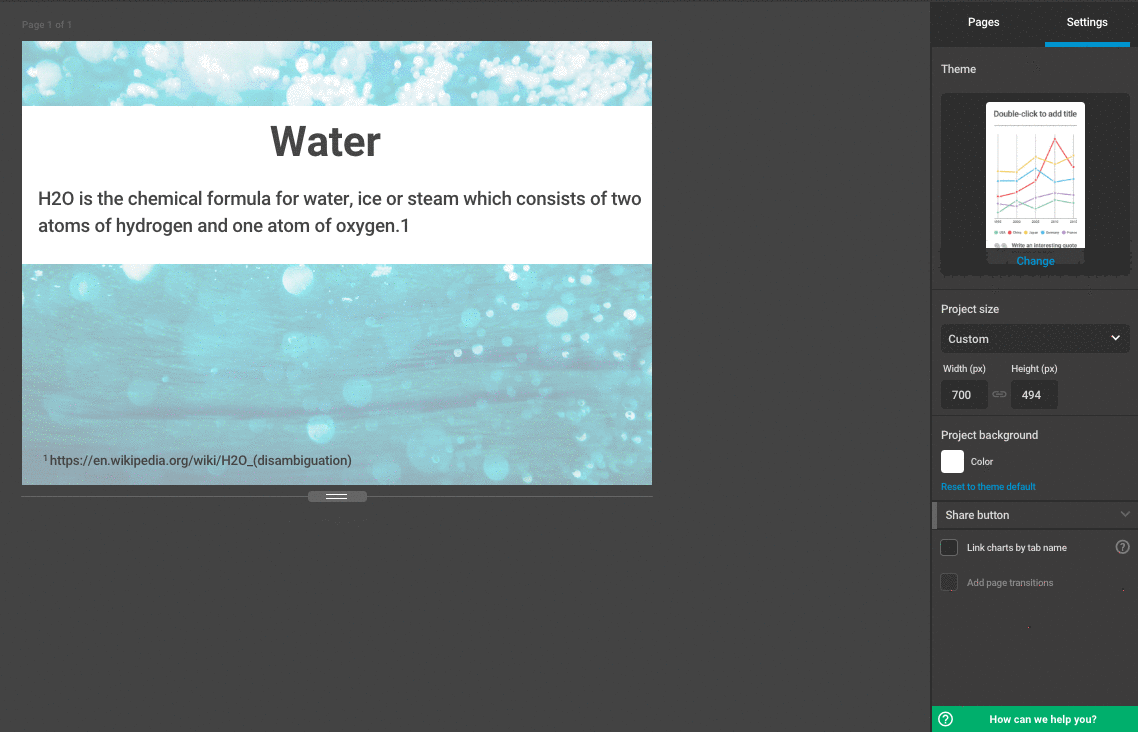 Note: If you are using a single chart or map project, use the Rich text editor above the text object, where you will find subscript and superscript options.