Your Infogram Profile page is where your publicly shared project history appears, as well as some information about yourself. Sharing a link to this profile page is a convenient way to showcase all of your work to your viewers. Note that your privately shared projects will not appear here.
Tip: To access the link to your public Infogram profile, click on your name in the top right corner of your Library, or replace the username in this link with yours: www.infogram.com/(your username).  
You can customize your profile in a few simple steps:
❶ Go to your Account settings.
❷ There you can edit your first name, last name, and username. Confirm these changes with your password and click Save Settings.
Tip: Your username will appear in the URL link. Your name and surname will appear under your profile image.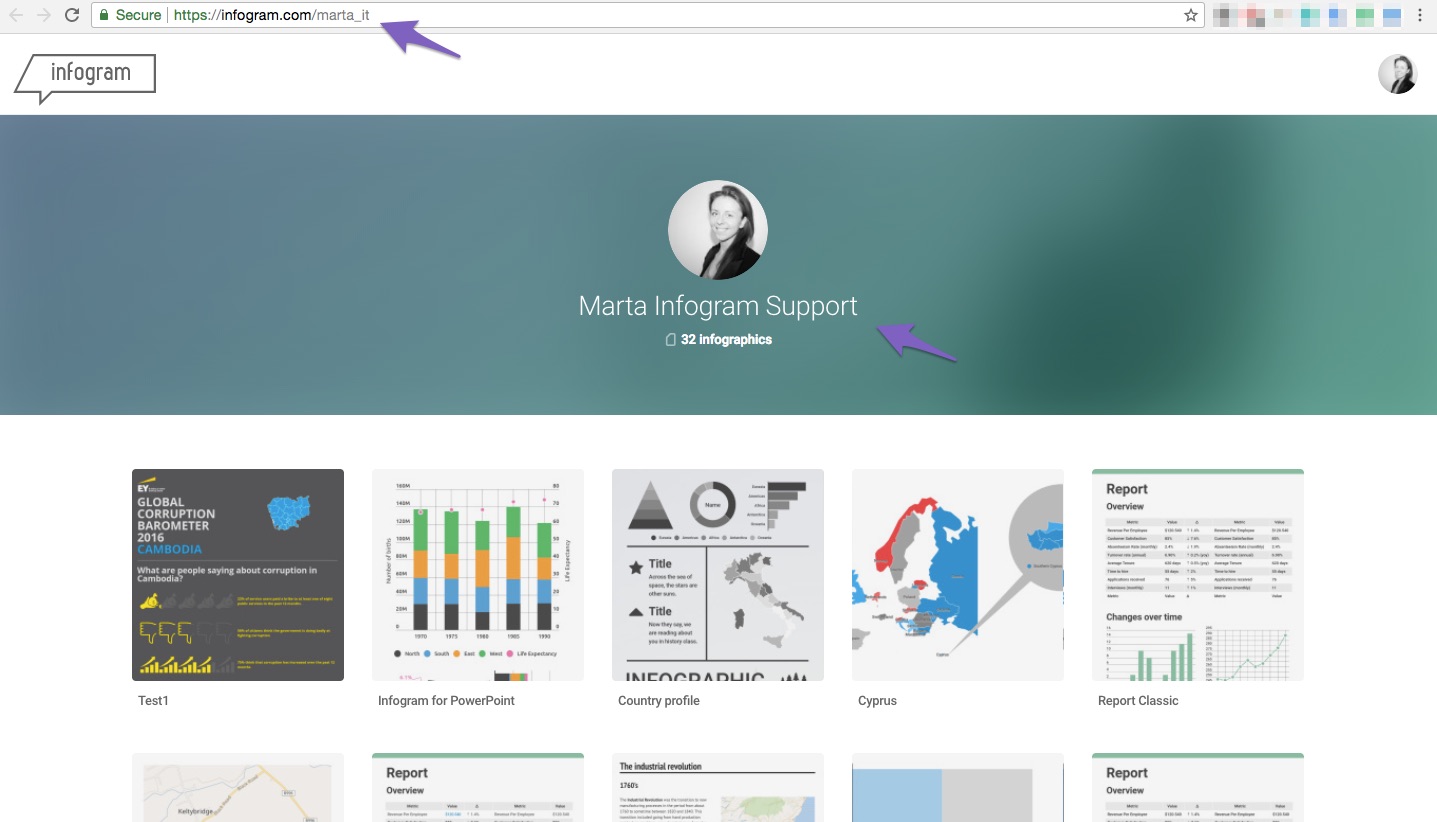 ❸ To change your profile image, click on Upload image and choose a file from your computer.  You can also clear the image to use an automatically generated logo with your initials.