If you plan on printing your map or using it offline without the interactive tooltips appearing when hovering over it, you can still display text values inside your map.
Click on your map to select it.

Expand the Map properties tab in the Settings panel on the right.
Enable the Labels option.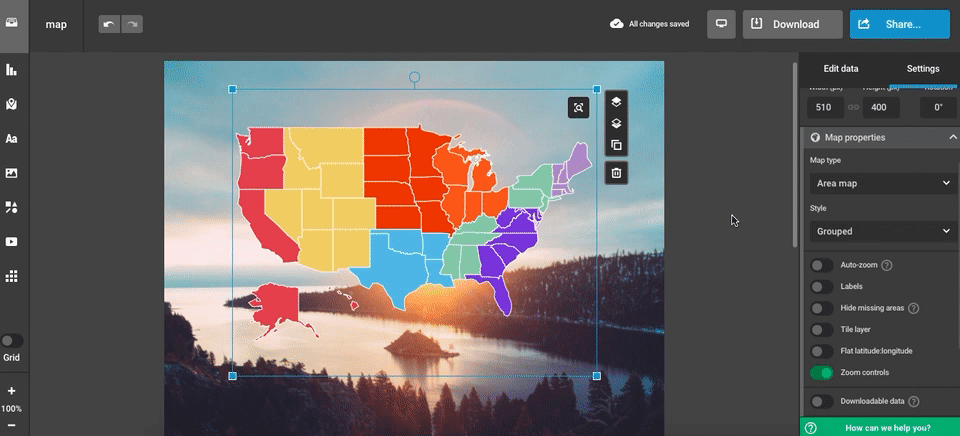 This setting works with both Area and Icon maps. The labels displayed on the map are taken from the 5th column of your data set. You can enter values for each entry in your map in order for them to be displayed in your map's static (printed or downloaded) version.