Want to make your maps look even more engaging? Now you can, by adding a tile layer to it!
❶ Select your map (one click), then expand the Map properties tab in the right sidebar.
❷ Enable the Tile layer option.
❸ In the OSM tile source drop-down, choose from a list of available map background layers.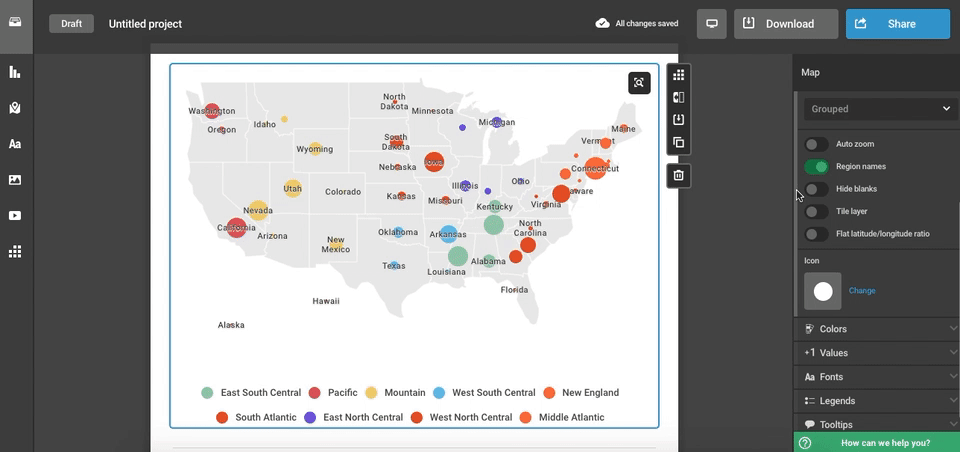 You can also adjust the tile layer transparency by using the slider below the drop down if necessary.