By default, every new map added to your project is an Area map (regions represented with a color variation). However, you can switch to an Icon map (where points on the map are designated with icons or symbols) anytime.
Switching to an Icon map
---
Click on a map to select it.

Go to the Settings panel on the right and click on the Map Properties tab.
Select Icon map under Map type.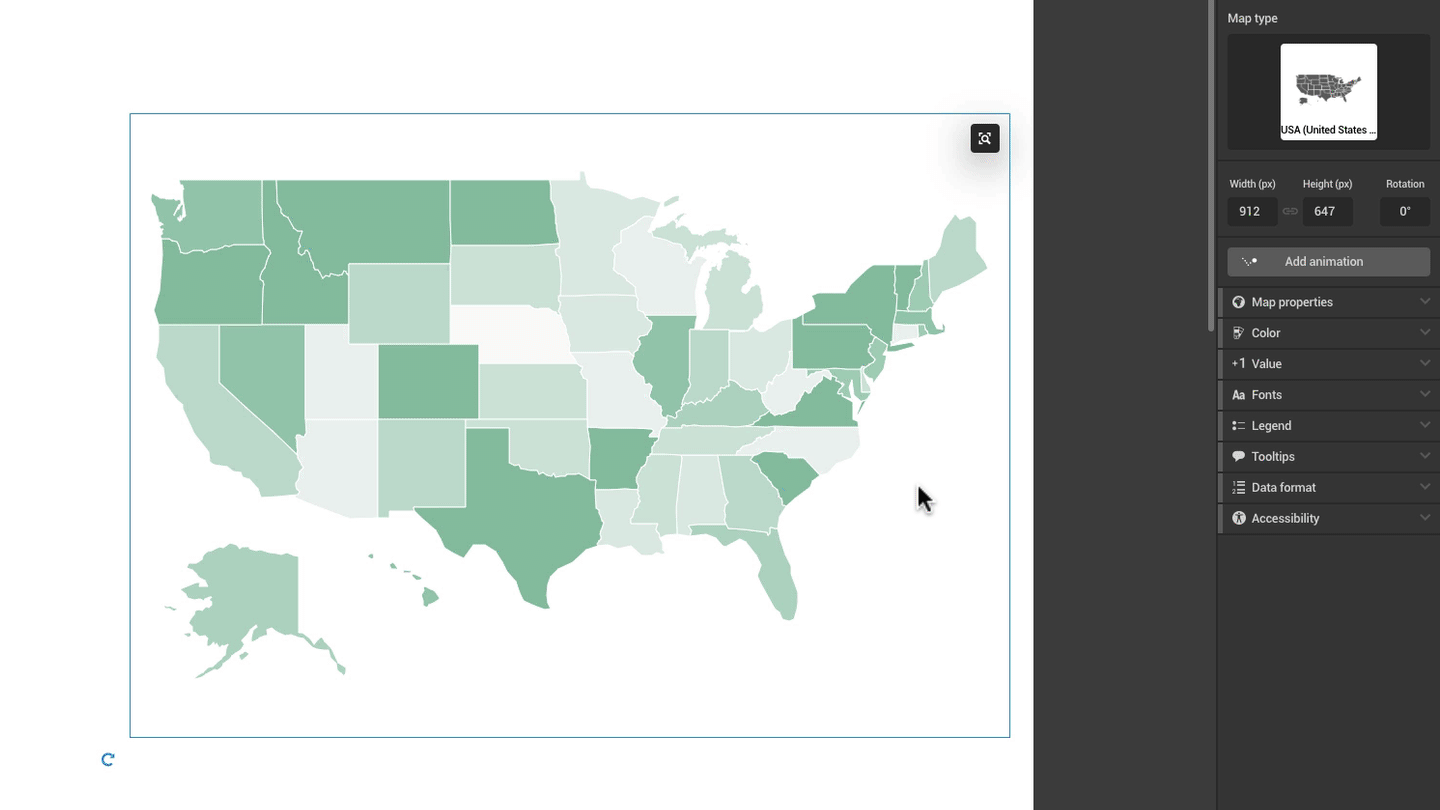 Pro tip:
You can change the default circle to any icon from our icon library. You will need to have a paid subscription to access more than 200,000 icons available in the library.
Changing the icon
---
From the Map properties tab in the right-side settings panel, scroll down to the Select icon field.
Click Change to see the available icons.

Use the search bar to look for a specific icon, then click on it to select it. You will see the new icon update on your map.
To find out more about the different options for adding data to your map, check out the article on adding and editing map data.