Need to Undo or Redo any edits in your project? You can!
Simply use the arrow buttons in the toolbar just above your project. The

left arrow allows you to Undo and revert to a previous version of your project. The

right arrow allows you to Redo any edits. You can click the arrows several times to go back to where you started or to where you finished.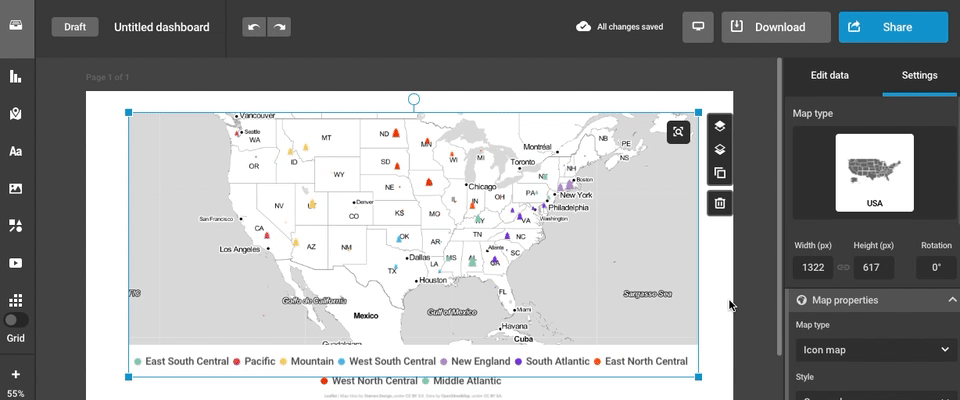 Tip: You can also use keyboard controls CTRL/CMD + Z to undo.
Remember that after exiting or closing the project editor, the action history will be lost.
Note: If you have started your project by clicking the single Chart/Map buttons, after you delete a chart, map, text field or any other object from your report, a message will appear in its place allowing you to Undo the last action. No other action history is available in Chart/Map project types!