Some projects might contain sensitive data that you wish to limit to a specific audience. The good news is that our paid subscriptions allow you to share content with a private URL and password protection.
To share privately and set up a password:
❶ Open a project from your Infogram Library.
❷ Click the Share button in the top right corner of your editor and choose to share it Privately.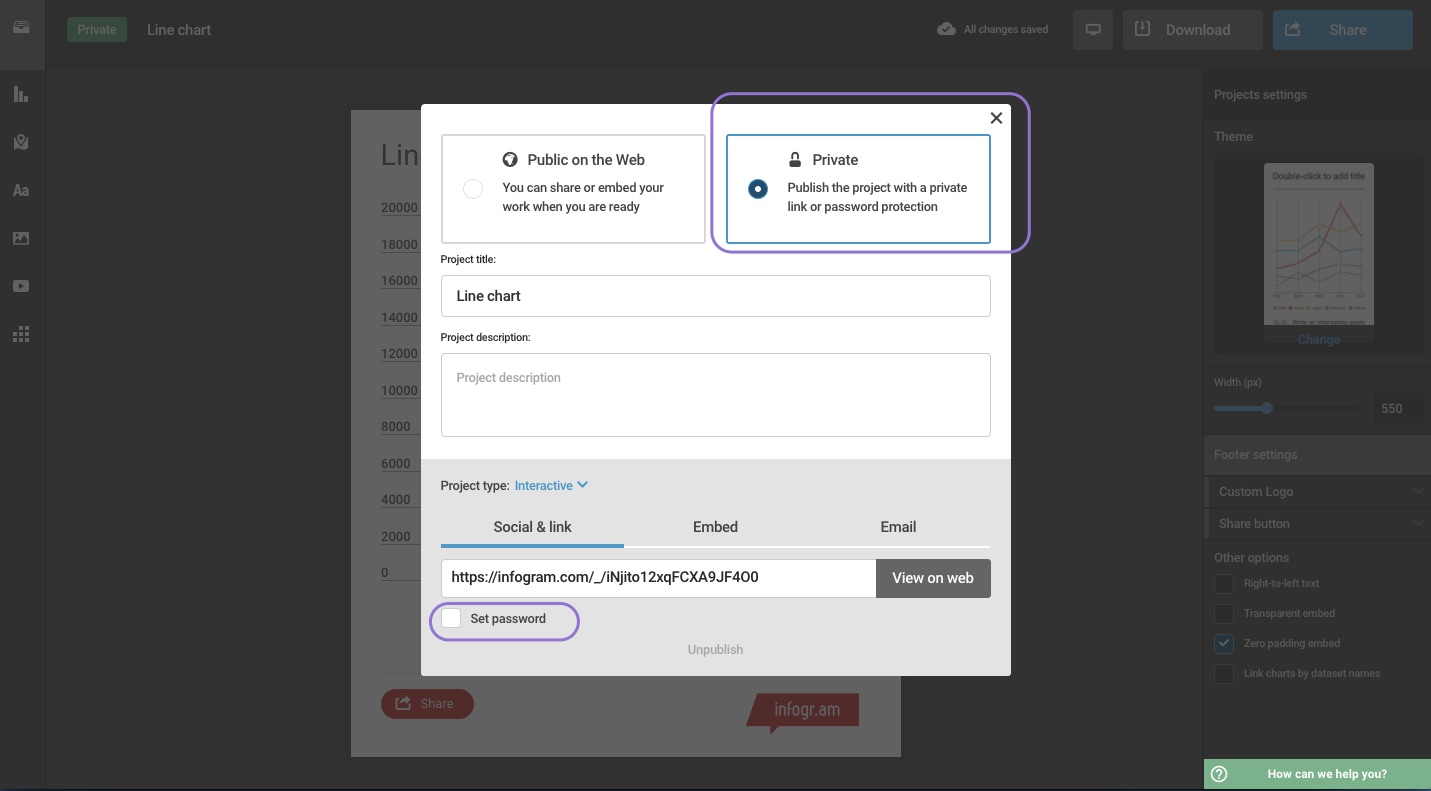 ❸ A private URL will be created. This link will not be indexed by search engines and will only be accessible to whomever you share the link with.
❹ Set up a password by selecting the option Set password at the bottom of the form, then choose a password.

This password will be requested whenever someone opens the link.