If multiple people at your company are using Infogram with different accounts, you only have to install the plugin once. When clicking on Add from Infogram, the user library associated with the API credentials will display.
If your chart is not in the Library:
❶ Go to your Infogram account.
❷ Open the project you want to embed and click Share.
❸ Open the Embed section and choose the WordPress embed link.
❹ Copy/paste the shortcode we provide right into the WordPress visual editor.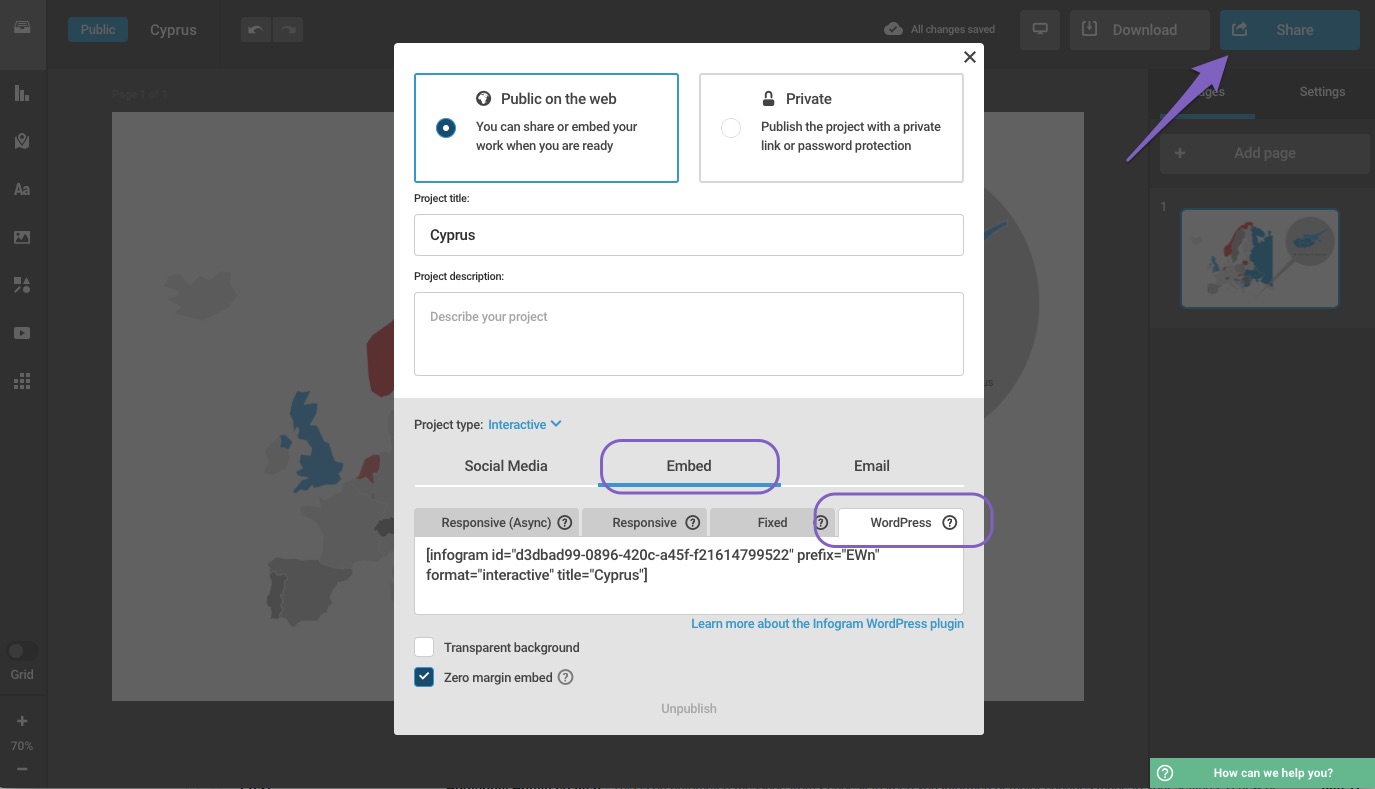 Alternatively, you can:
❶ Copy the public URL from the Share dialogue.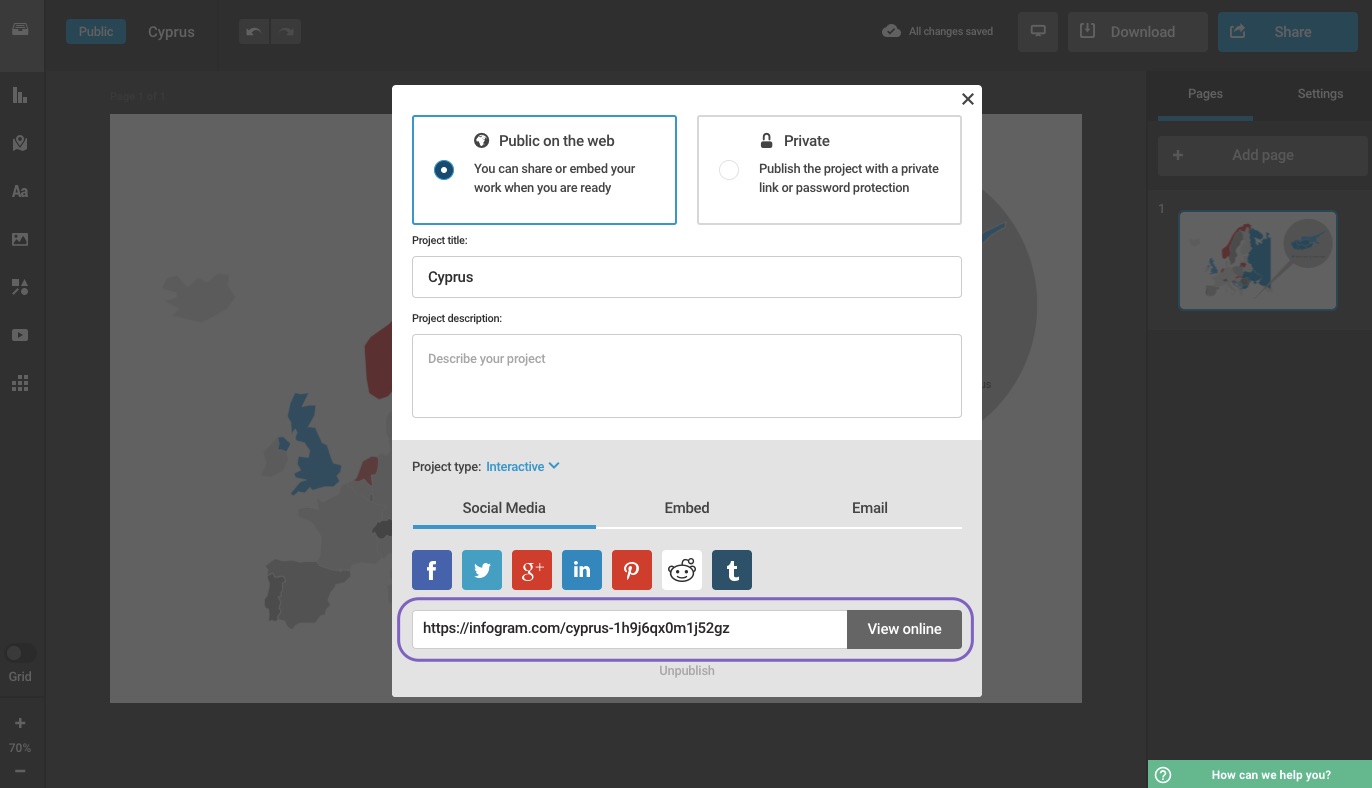 ❷ Return to WordPress and paste the link at the bottom of the window that shows the Library. Your visualization will appear on your website.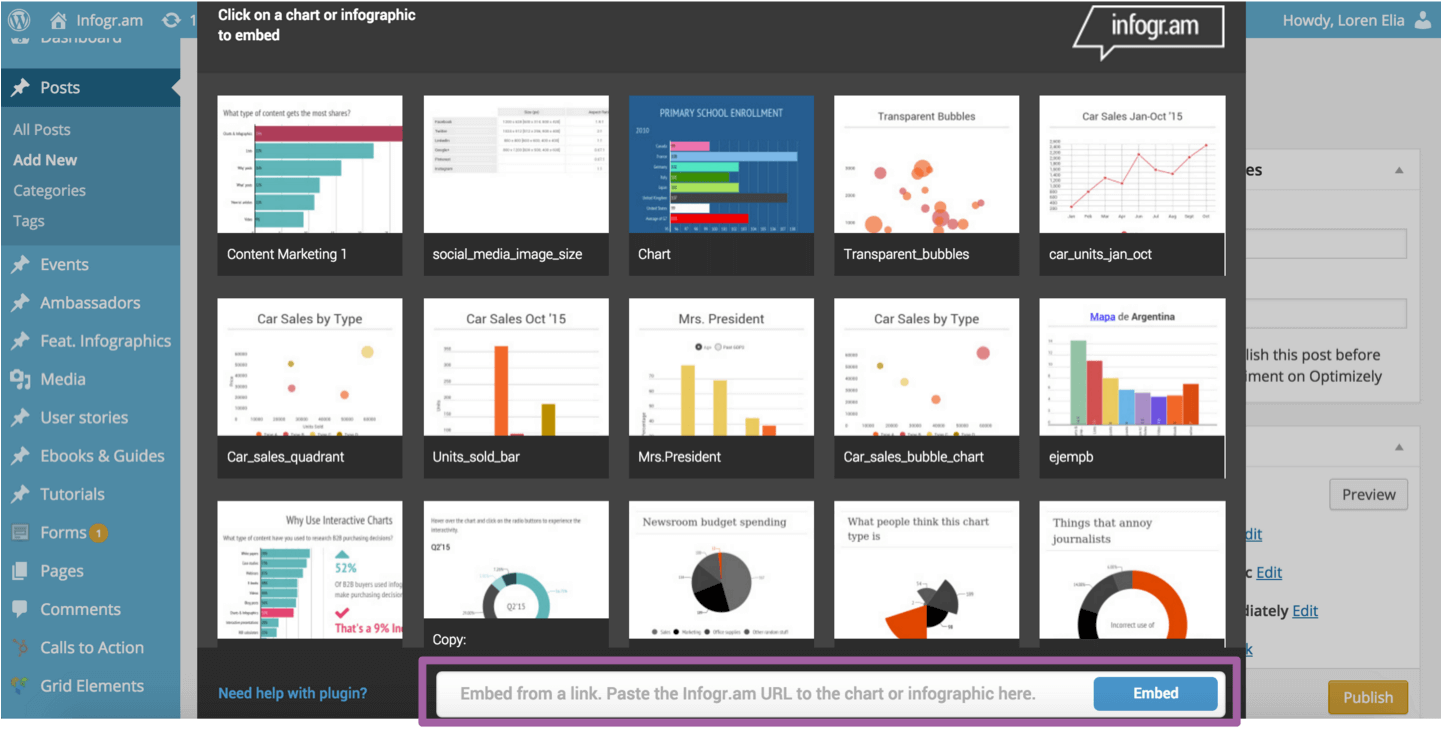 Note:
The Infogram plugin is currently not compatible with 
WordPress Version 5.0. In order to publish an Infogram project on WordPress 5.0, copy the shortcode of the project from the Share tab and paste it into the WordPress editor.