If you're planning to present a report that has multiple pages, Infogram has you covered. You can easily add and edit transitions within your report to glide from one page to the next without a hiccup.
To add or edit page transitions:
❶ Deselect any objects in your projects or click outside its canvas.
❷ Go to the Settings tab in the right sidebar. Scroll down to click on Add page transitions.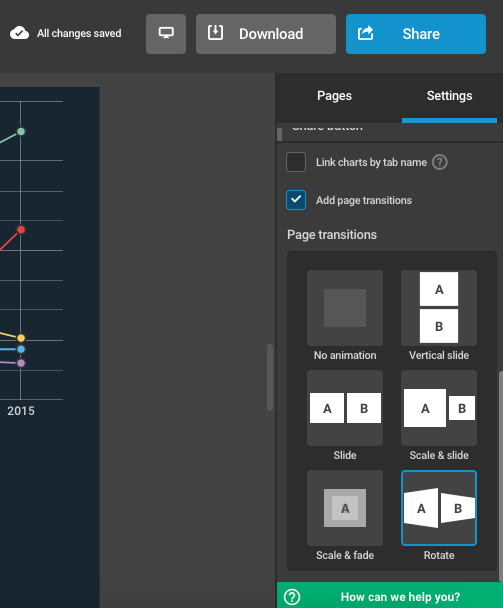 ❸ You can now present your report interactively by opening it in your browser via its public link (click Share > View online ). Then, click the Fullscreen button in the upper right corner of the screen.