This setting allows you to link charts with tab names and navigate through them simultaneously to create more engaging and interactive reports.
Switching between multiple tabs is possible when charts, maps, and tables contain tabs with identical names.
To link charts and maps by tab name:
❶ Insert multiple columns or sheets into your data set to add tabs. Make sure to give related tabs the same name.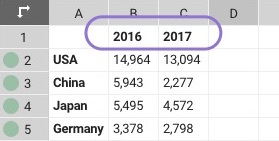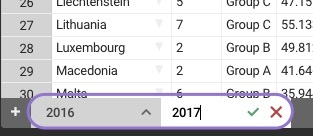 ❷ Select the option to Link charts by tab names in the project settings on the right.