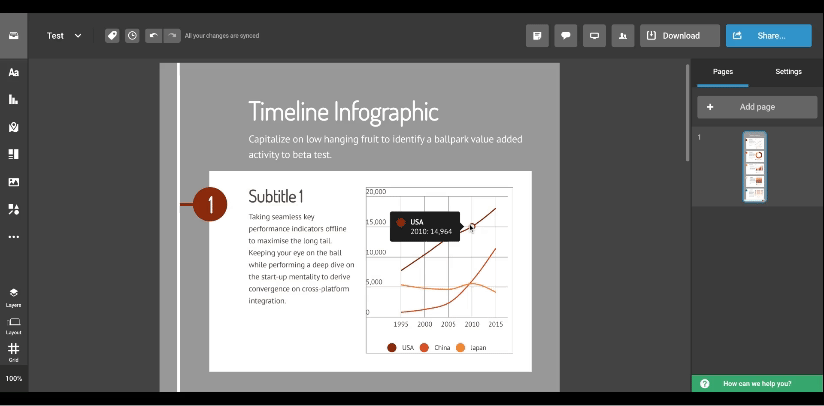 Infogram is excited to introduce the latest feature that'll help you edit locked elements in your projects.
Here's what's new:
Text customization: Effortlessly modify text copy, font style, color, and size, all while keeping the element anchored in its designated spot. This combination of consistency and personalization ensures your project's design remains intact as you make precise adjustments to suit your messaging needs.
Dynamic data representation: The improved locked chart functionality allows you to insert new data, update existing values, tweak font attributes, customize cell backgrounds, and even modify table dimensions. Plus, you can enrich your charts by embedding images, elements, or links, facilitating a swift response to evolving data narratives without starting from scratch.
How does it benefit you?
Preserve design integrity. With the new editing features, there's no need to worry about disrupting your carefully planned design. Update your content with confidence while keeping your layout unchanged for a smooth editing experience.
Maximize flexibility. Adapt your materials to reflect changing data or objectives, offering a practical solution to keep your projects both current and compelling.
To experience the full potential of these features and integrate them into your next project, try Infogram today. For a step-by-step guide on how to edit text and charts in locked mode, please read our instructional article.